Buy an original, expertly-written creative essay from Ultius, a leader in quality content solutions
A creative essay is a piece of writing that expresses a particular narrative from a particular point of view.
A creative essay differs from other forms of essays. When writing a creative essay, the voice and perspective of the author are important elements of the product itself. This sets it apart from many other types of papers, such as a research paper.
In a research paper, the voice should follow standardized academic language, and the author should try to take himself or herself out of the writing as much as possible. With a creative essay, you want to read/hear from the author's viewpoint as much as possible for authenticity.
Elements of a creative essay
These are the main things that any creative essay should have.
A strong authorial voice
A story that is original and not just clichéd
Analysis of implications throughout the story
Systematic exposition
Skills that are needed
You will need these skills in order to successfully complete a creative essay.
A strong point of view on the subject at hand
An imagination that sees things differently
Logical and analytical skill
Writing strong enough to hold the elements together
Synthesizing the skills
In order to successfully write a creative essay, you will need to use all of the required skills at the same time, and not just in a one-by-one way.
The skills fulfill the elements
Each of the skills listed above are related to the key elements of the creative essay: for example, an original imagination is related to strong authorial voice.
In order to achieve success with a creative essay, you will need skills in both imagination and analysis.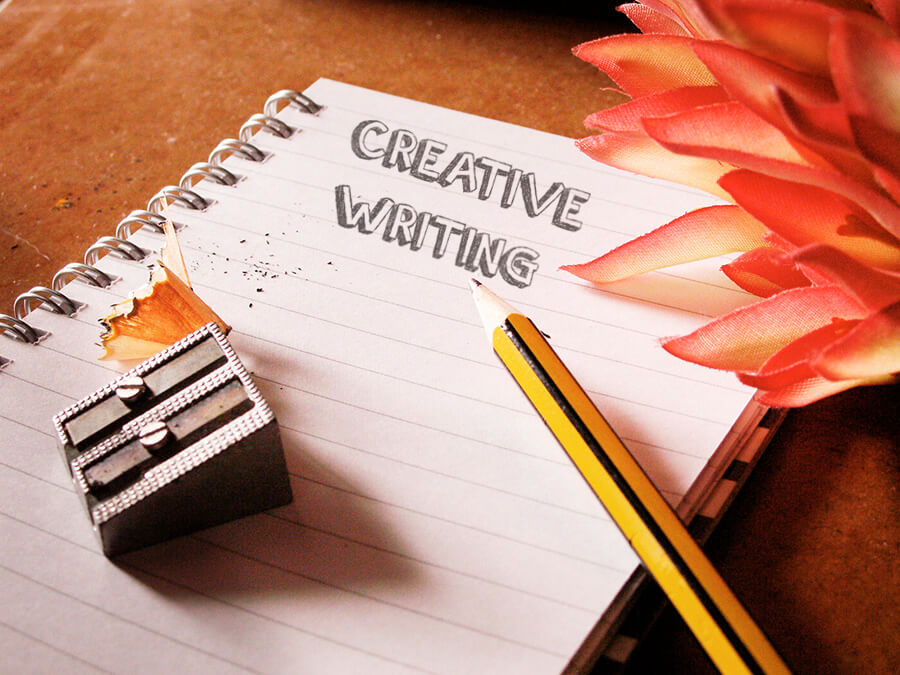 Our writers can help you with a perspective and voice that is compelling to the reader and makes the reader see your subject in a new light. A great creative essay also needs to be coherent and include analysis of the implications of the story you are telling.
Ultius writers produce exceptional and expressive creative essays for you to purchase
Our writers understand a successful creative essay requires a high level of skill in expressing your thoughts in an interesting way.
The writers we work are no strangers to original creative essays. They excel at reflecting on experiences and then communicating those experiences through words. Ordering a creative essay from us can give you some insight into how we do this.
Research
The best way to prepare for a creative essay is to read works of creative writing that have been produced by other writers.
Reflection
It is important to reflect deeply on experiences, in order to gain a unique and interesting point of view on your subject.
Writing
Finally, after the perspective has been set, you will have to express that perspective in an elegant and interesting way.
Researching helps you put your topic together, and reflecting lets you know if you're on the right path before you finally move on to writing.
Our promises to you include exceptional customer service, 24/7, help, free revisions, and more when you buy a creative essay from Ultius.
Our writers are committed to their customers, and our company offers certain guarantees to any customer who chooses to work with us. One of these promises is that there is help available 24 hours a day.
We also ensure that you will receive your order when you need it. Finally, we guarantee that the quality of the writing will meet your professional expectations.
Your instructions followed

You will have the opportunity to provide detailed instructions for your creative essay for reference use, and your writer will follow them when he/she gets to work on your product.

Timely delivery

You will be able to specify your deadline when you place your order for a model creative essay, and your writer will be sure to meet it.

Exceptional storytelling

Our writers are exceptionally creative people, with great imaginations that can help bring your creative essay to life.
In short, when you work with the experts at Ultius, you can expect your instructions to be followed, your sample creative essay to be completed on time, and the quality of the writing in your product to meet professional and creative standards (while still being academic).
Ordering an imaginative creative essay from Ultius couldn't be easier
Your matched writer will work with you to craft an original, vivid creative essay, delivered to your inbox before your deadline.
Once you order your creative essay, you'll be matched with a writer you can communicate directly with them to get every detail perfect. Once the essay is written, our editors will review it, and get it to you before your deadline.
Your order will be matched with a qualified professional writer.
Communicate directly with the writer and give them the details needed for your creative essay.
The writer will complete the essay, and then send it to the fulfillment team.
The editors will review and deliver your order before your deadline.
If needed you will be able to request a revision, free of charge to get your essay right! (see revision terms)
Frequently asked questions about buying a creative essay
We want you to have all your questions answered before you decide to work with us, and here are the most common questions we receive.
You may still be a little confused about what it's like to order a sample creative essay from Ultius, and we'd love to answer them for you. Feel free to contact us directly, or visit our company FAQ.
You won't be disappointed if you decide to work with an Ultius writer in order to obtain a model creative essay. This can be a difficult form of writing, and it may help to be able to see how it should be done. If you have further questions, please feel free to get in touch with our customer support team at any time.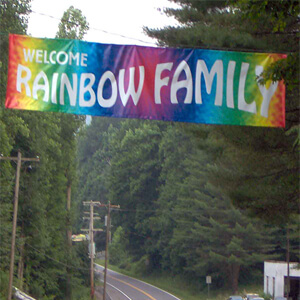 A Creative Essay: The New, Old Rainbow Family
The Rainbow Family of Living Light (usually known just as the Rainbow Family) is an unofficial group of constantly changing individuals – they call themselves a "non-organization of non-members," and are one of the largest in the world, according to the unofficial website at www.welcomehome.org (The Rainbow Family).
Continue reading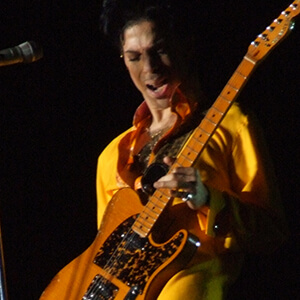 Creative Essay on Untimely Celebrity Deaths
Every year we lose a well-known celebrity figure to a drug or toxic cocktail related untimely death. It seems that the shock of unnecessary losses would have a chilling impact on the bad choices made by other stars, yet the death toll of drug-related fatalities continues to climb. This sample essay explores the celebrity deaths and tragic events that preceded them.
Continue reading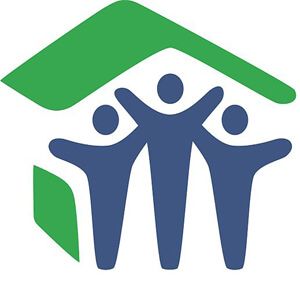 Sample MLA Creative Essay: Habitat for Humanity
This creative essay, written by a professional sample essay writer, shares both a business and historical analysis of Habitat for Humanity, and the writer's own experiences with the organization on a first-hand basis.
Continue reading
Steps to composing an exceptional creative essay
Just because a creative essay doesn't follow the traditional rules of essay writing, there are some basic rules to follow.
While there is no exact formula for composing an exceptional creative essay, following this general format may prove beneficial:
Brainstorm topics
Identify the conflict
Pinpoint your intended emotional reaction
Set up your story (introduction)
Describe confrontation (body)
Give your story a resolution (conclusion)
Title your essay
This structure is similar to a standard essay, but allows more creativity.
Step 1:

Brainstorm topics

Like with any writing project, brainstorming topics is the best--and sometimes the only way to start

Because this is a creative essay, you may have to do some digging to find a good topic that is both enjoyable for you to write about and entertaining to your audience.

Think about experiences you had at different stages of your life and jot them down. Maybe break up your life by stages on a timeline and list your memories: birth to age 5, elementary school years, middle school years, high school years, college years, and beyond.

Often major life events like moving, graduating high school, going to college, getting married, having children, or a death in the family make good subjects for creative essays.
Step 2:

Identify the conflict

Having a conflict gives your story something to build towards.

Exceptional creative essays have some sort of conflict or problem which creates tension and interest. Stories without some sort of problem that a protagonist or other character has to overcome tend to be dry and boring.

Identifying conflicts. There must be some sort of climax or conflict in a creative essay to keep readers hooked.

Once you have chosen a topic (or perhaps to aid in doing so) identify the conflict. Go through your memory list of life events and circle all those that have a clearly identifiable problem. Identifying the conflict will help you stay on topic--if your story starts to meander, simply ask yourself: How is this related to the conflict?

Be careful not to include too many different conflicts or your reader may become confused. Choose one main conflict and focus heavily on describing it and making it relatable.
Step 3:

Pinpoint your intended emotional reaction

What emotional response do you hope to elicit from your audience: Laughter? Tears? Anger? Confusion?

Creative essays are generally more like short stories, so you might only be able to focus on one emotion in order to not try to squeeze too much in.

In fact, it's best to really focus on developing the complexity of one emotion rather than trying to force the reader to experience too many.
Step 4:

Set up your story

It's your story, so you decide! Just don't forget to focus on the details!

The set up comes in the beginning of your essay, or your introduction. It establishes the mood and tempo of the story and describes the setting and characters. The first thing you need to do is describe the setting.

After you describe the setting, give some background on the characters. Explain their relationship to one another, and their motivations.

As mentioned previously, you will need to explain the conflict in vivid details to really help bring the reader in. The mood and tempo may change in this section of the essay, but it doesn't necessarily have to.
Step 5:

Describe the main confrontation or conflict

You set up your conflict earlier, so now it's time to describe the conflict in action.

The confrontation is the middle of your essay, or the body. This is where the "meat" or "climax" of the story is, the plot, and/or where the action occurs. Your story must have a turning point--a place where the conflict escalates.
Step 6:

Give your story a resolution

The resolution is the end of your essay, or your conclusion.

Once we pass the turning point, the story will settle down until we reach a peak moment. The peak can come at any point in the essay — some writers like to put it at the beginning, some at the end, and some smack dab in the middle.

Will your story have a happy ending or will it be a cliffhanger? Either way, the resolution is where you wrap up and conclude your essay. Make sure to leave your reader with something memorable to think about further.
Step 7:

Title your essay

The title is the first thing a reader sees, so it is essential that you give your essay a title that captures their attention or creates intrigue.

Finally, your creative essay will need a title. Be creative--do not simply title your paper after its topic (ie. "My Wedding"). You also don't want to spoil away in your title. It is best to leave the title until last so you can choose something catchy that really captures the essence of your story.
Other resources tools to help you finish your comparative essay
Finding adequate research materials can be difficult when needing current scholarly evidence for a creative essay. Your campus library should provide membership access to additional databases.
Grammarly is a free online service which can scan your essay for grammar, punctuation, correct word usage, and many other common mistakes made when constructing a paper of any kind.
Once your research is complete, utilizing sites such as EasyBib or Endnote can be extremely helpful in understanding the format needed for different reference styles. Some of these sites even provide originality scans through Turnitin or Copyscape.