About Ultius
We're building the world's most trusted platform to quickly and reliably connect with the best writers to get
anything

written.

We're excited that you are part of our journey and look forward to delighting you.
The problem we solve
It's too difficult to find reliable and qualified writing help without risking disappointment (especially when it counts).
Our progress
4.9

/5

Customer rating

9

Years in business

55+

Countries served

2K+

Writers

200K+

Successful orders

1MM+

Pages written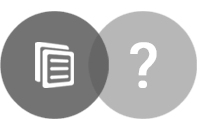 What is Ultius?
Ultius is an American technology company that operates a marketplace where you can connect with the best (99th percentile) freelance writers to get anything written on your schedule.
Ultius is the trusted provider of content solutions for consumers around the world. Since 2010, we have helped clients from around the world connect with the best American writers for custom writing services, editing help, and business document preparation services while offering 24/7 world-class client support.
We are:
The global leader in consumer writing services
Obsessed with customer satisfaction (and customer outcomes)
People focused on driving technological innovation
An American company dedicated to important social causes like helping eliminate student loan debt and bringing jobs back to America
We set out to become the most trusted provider in our industry while supporting causes we believe in. Our mission is simple: to conveniently deliver high-quality content and offer tremendous client support.
What we do:
Build web and mobile applications to connect consumers (normal people) with freelance writers in the most convenient way possible
Drive the knowledge economy by hiring expert American writers and helping them monetize their writing skills
Focus on building trust with our customers above everything else by putting their needs first
In less than a decade, we've revolutionized our unique industry through continued innovation and a relentless focus on putting client trust as a main priority. The features and standards we have carefully crafted over the years have been copied, but never replicated. We're excited to delight you with what we're building next.
What's in a name?
Ultius
/ul-tee-us/
Ultius comes from the Latin root word utilis, meaning useful or utility.
We picked this name because we believe the Ultius service should truly be something that saves time and helps people reach their full potential—whether in school, work, or life.
Brand kit
HEX

RGB

#008ED0

5,142,205

#FFFFFF

255,255,255

#F24627

242,70,39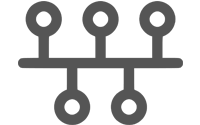 Our story
Since 2010, we've pioneered innovative features and objective standards of trust that the entire industry has adopted.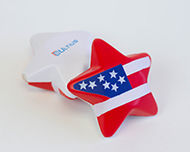 In 2010, the online writing and editing service space was a scary place. People had two options: finding strangers on Craigslist or trusting unbranded websites online. You truly had to take a leap of faith when trusting most websites and the end results were even worse. Most online options ended up being writing site scams orchestrated by people from foreign countries who advertised themselves as based in the United States. Words like #scam and #fraud were part of the norm. In short, there was little to no accountability and no trust.
That's where Ultius came in. From day one, we focused on being a trusted place to find writers online. This meant that we let people know where our writers were from, advertised honestly to manage expectations, and weren't shy about working on our shortcomings as a company.
The one thing we always did correctly was our main focus on customer experience and customer outcomes (that's why we had 24/7 support even when we only had one employee).
2013 was a big leap for Ultius when we announced being listed in the Better Business Bureau, refreshed our logo to be sleek and modern, and launched Ultius Identity Verification to protect customer financial data from fraud. After three years of hard-work, Ultius finally felt like a legitimate business capable of competing against others in our industry.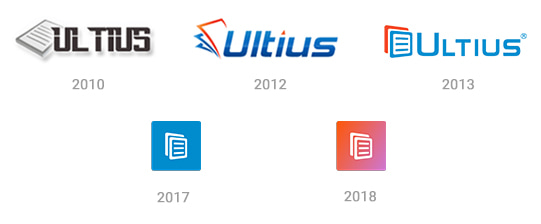 In 2014, Ultius took off internationally because we shifted our main focus to building trust by being open and transparent. We moved the bar forward by sharing our world and perspective with potential customers and writers. Customers rewarded us by telling their friends and great writers signed up by the thousands.
We set out on a mission to build trust in a difficult industry and did so with these—now industry standard—practices:
Fighting fake reviews - Introduced verified reviews (genuine reviews verified by third party platforms like Google and the BBB)
Country of origin disclosure - We let customers know where their writers are from, letting customers manage expectations and be more selective about writer competence
Security focus - Dial-in PINs for support, email registration restrictions, and countless other account protection measures
Our focus on having verified reviews was so impactful for the entire industry that one of our review vendors (SiteJabber) actually published a blog post warning consumers about the rise in reviews from websites that help you get online writing help.
"In the last 12 months there has been a 250% increase in reviews for online businesses providing [writing]-related services."

SiteJabber blog

Sep. 8, 2014
Today, almost every new company in the online writing service space publishes verified reviews, protects customer accounts, and enables extra security measures—the same ones we pioneered years ago. In short, we pushed an entire industry to be more open, transparent, and genuine. We are proud our hard-work positively impacted a once deeply untrustworthy industry.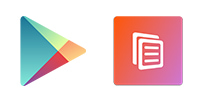 From 2016 and onwards, we pushed the envelope in terms of the technology and design we brought to the table. We built innovative features like requested writer (using our Availability Intelligence technology), a dedicated Android app, and countless other experience-improving bits. By 2018, many companies use the same features and design patterns we developed so carefully over many years. Ultimately, whether you use our custom writing services or go to another website, know that you are still benefiting from the hard work Ultius put in to push this entire industry forward.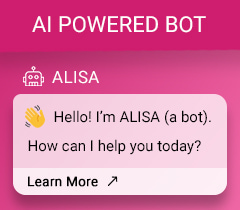 Today, Ultius is doubling-down on executing our mission with even more clarity and focus. For almost a decade, we have stayed the course and worked on the next generation of features and innovations: artificial intelligence powered chatbot (ALISA), saved payment profiles, 1-click purchasing with ExpressPay, and many others. When customers buy essay samples, it's simpler than ever, thanks to our technological advancements.
In the next decade, we will be dedicating our time and hard-work to continued innovation. This innovation will be focused on making our industry a trusted and more convenient experience for everyone.
We look forward to sharing the next chapter of our saga with you, whether as a customer, writer, vendor, or curious watcher.
History timeline
Artificial intelligence (AI) chatbot—ALISA

December 22, 2018

Major Android app update (Version 2)

November 5, 2018

SEED scholarship launched

May 30, 2018

Federal trademarks acquired

May 3, 2018 Company culture
Our mission is to conveniently deliver high-quality content while offering world-class client support.
Our mission drives us to innovate every day. Every piece of technology we've built and update we've made goes back to our basics: great content through great writers, a fast and smooth website or mobile app experience, and friendly support staff.
Company vision
We aspire to be the most trusted provider of content solutions for consumers around the world.
Core values—our SIDE
Simplicity. Innovation. Discipline. Empowerment. We wanted our values to reflect one thing: Ultius is on your SIDE. Whether you're a customer, writer, or vendor, Ultius is designed to be a trusted partner you can depend on. We chose these company values because we think they're the most fitting for making great technology that serves all people, not just our company.
Simplicity

Using Ultius should be as easy as cake. Simplicity means fast, easy to use, and nonintimidating.

Innovation

Innovation means constantly updating our technologies and practices to make things better.

Discipline

We stay focused on our mission. Discipline means ignoring distractions and being steadfast.

Empowerment

When you work with Ultius you are empowered to solve problems and reach your potential.
Ultius is focused on empowering freelance writers to make their own fortune to be the entrepreneurs of their own lives.
Our company culture is different because the freelance writers working for Ultius are remote—they have the freedom to work whenever, wherever. We are dedicated to hiring the most talented writers in the United States and want to keep them with us, so we build our company around their needs.
Our Writer Success department is directly responsible for welcoming and orienting new writers and helping existing writers in regard to Ultius policies and best practices. Even though you may work alone, as a writer, you are never alone when you work with Ultius. We have built our company around you and have a number of resources to help you succeed, including 24/7 support personnel, an amazing Helpdesk with self-service resources, an AI powered chatbot named Dantes, and writing resources like templates, guides, and samples.
A workplace where you can be great
A great workplace is fostered by a company culture of support and empowerment. At Ultius, we have redefined what it means to be great. We hire dedicated individuals with unlimited potential; we really believe in their potential to be the very best.
Our Where You Can campaign sets the tone for an empowering workplace and embodies how we do business every single day. The video starts with a friendly greeting from the Ultius team, because you're always welcome. A meeting led by three young professionals shows an open exchange of ideas and feedback. Problems are discussed and solved through collaboration (and a cup of coffee).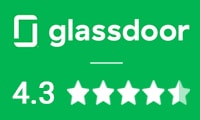 A friendly Client Success Specialist answers the phone, because our lines of communication are always open. The engineering team scrolls through the newly designed Editing Services page, an example of a new feature. A helpful Client Success Specialist helps a customer over her headset, because problem-solving is their specialty. The video ends with two members of the Ultius team on a break playing a game of table tennis, because we have fun serving clients around the globe! Ultius is where you can be clever, innovative, helpful, and great—we guarantee it.
We treat our writers right. Thanks to our writers, we are able to have thousands of satisfied customers every year. We know our writers are great. For example, when customers buy research papers, they're encouraged to provide feedback on the quality of their order and communication with their writer. We repay the hard-work and excellence of our writers with competitive compensation, fair treatment, and an active voice that ultimately shapes company policy. Our writer payouts are above market rates and pay more based on experience and tenure with the company. The scale of our company allows us to build a system of support behind our writers in the form of a dedicated Talent and Compliance team, supportive quality assurance engineers, and a Writer Success team just one phone call away. Our writers have access to all the resources required to fulfill any order—whenever, wherever.
We hope you decide to work with us and look forward to meeting you.
Work with us
Innovation in motion
Join our team as one of the behind the scenes stars at the forefront of change and reach your greatest potential.
See open positions
Write for us
Top writers choose Ultius
Become a writer to write for Ultius and enjoy the freedom of working whenever, wherever for a competitive rate.
Writing jobs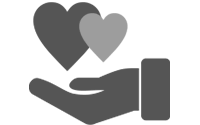 Causes and commitments
We are committed to giving back to the communities we serve.
In life, caring about the "issues at hand" is seen as admirable and noble. However, we believe that true commitment and respect for national issues requires a proactive effort. That being said, the following are commitments and causes that we not only believe in, but work hard every day towards impacting:
Areas of philanthropic focus
We are focused on giving back to those we serve. From the beginning, we wanted to help American graduates by providing them with steady freelance writing work. We acknowledge the biggest problems they face: unemployment and student loan debt. As Ultius grows, we want to increase our positive impact in our community.
1
Eliminating student loan debt
Fact: In 2012, the national student loan debt total topped 1 trillion dollars (yes, that's a T).
Helping eliminate student loan debt is a cause that is near and dear to our hearts. Ultius is committed to helping close this financial gap by only hiring American writers. When we started, the U.S. unemployment rate was over 5% and college graduates were among the most negatively impacted. Many of these students graduated with professional degrees and could not find jobs. We wanted to provide talented graduates with a platform to use their skills in the new knowledge economy to help pay off student loan debt. In 2018, we expanded our commitment to eliminate student loan debt by introducing Ultius Scholarships.
Our SEED Scholarship was a summer-long search for one deserving, underprivileged student. After reviewing every essay submission we received, we chose a winner. The success of the first scholarship initiative led to a second scholarship: the ACE Scholarship. The ACE Scholarship was designed to encourage non-traditional students to return to school and pursue a higher degree. These two prizes are now annual awards and we hope to introduce new scholarships in the near future.
2
Bringing jobs back to America
Fact: The total U.S. unemployment rate is 4% as of June of 2018. When we started, the unemployment rate was over 5.5% in the United States.
Ultius is committed to continuing to close the unemployment gap by only hiring American writers. While tackling national unemployment is a formidable challenge, we believe that companies that commit to hiring domestically set a positive example. We take pride in taking a small part in contributing to a lower unemployment rate. We will continue to provide high-skilled job opportunities to college graduates for years to come.
3
The knowledge economy
Fact: The knowledge economy is the future of work.
With major declines in manufacturing jobs, the new knowledge economy is heavily expanding. We believe that the new economy will be filled with marketplace-esque platforms—like Ultius—where individuals will have the fidelity to shape their own careers through freelancing and self-employment. Coupled with technology, we believe that giving people the option to explore different career paths is fundamentally a good thing.
4
Fostering online privacy
Fact: Online privacy is being threatened on a daily basis
We are all members of the online community and online privacy is our right. Online privacy is being threatened on a daily basis—whether from governments or malicious agents. The spirit of the internet was and is to make information free and accessible for all, and security considerations are a negative side effect of that.
Ultius deeply believes in promoting a free and open internet that is safe for everyone to use, no matter their technical expertise. In our business, we take extra steps to keep customer information safe and private. We use security features like auto-locking of our apps, secure data access PINs, SSL encryption, two-factor authentication, and other state-of-the-art security measures to offer customers the safest experience possible. We also inform our customers (and the public) of security related incidents and write about it on our blog. When it comes to online privacy laws and security best practices, it's everyone's job to contribute.
Stay secure: Follow our security bulletins to get updated on major security incidents.
From the beginning, giving back has been the heart and soul of Ultius. From helping American graduates find jobs to protecting our online community, our causes are our life-blood. We will continue to expand upon our work within our community and give back to those we serve.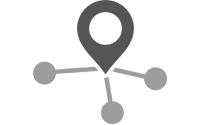 Office locations
Ultius is proudly based in the United States.
We're an American company with headquarters on the east coast (Wilmington, DE), a call-center on the west coast (Las Vegas, NV), and satellite locations around the United States.
Satellite Locations

Seattle, WA
Chicago, IL
Throughout Florida and Kentucky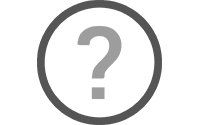 Frequently asked questions
Some FAQ about the company and the services we provide.
No, Ultius is not a scam. Competitor writing service websites publish fake online reviews that target other companies like Ultius. Unfortunately, we are subject to such bad, untruthful, and misleading reviews. These illegal activities cannot be corrected or formally addressed because most of these companies are based in countries without adherence to American rule of law. Some of these countries are Cyprus, Ukraine, and Panama. If our writers don't deliver or our customers are otherwise dissatisfied, we offer a money back guarantee and a revision policy. For potential customers concerned about "ultius scam" or other concerns, there is no need to worry because we have been in business for almost ten years and are available 24/7 to resolve any problems you might have.
Yes, Ultius is a legitimate custom writing and editing service based in the United States. We hire top 99th percentile writers and connect you with them for affordable prices. We guarantee delivery, quality, and provide 24/7 customer support. We have over 1,000 customer reviews on verified review platforms and an A+ rating from the Better Business Bureau (BBB).
Yes, using Ultius is legal and the services our writers provide comply with all state and federal laws set by the United States of America. We have been in business for almost ten years and have a strong track record of treating our clients, writers, and staff well. In using Ultius, customers must comply with our terms of service and follow all applicable laws in their respective nation.
No, using Ultius is not cheating as long as you abide by our terms and conditions of use. We do not condone service misuse or copyright infringement.
* Ultius ® is a registered trademark of Ultius, Inc., a Delaware corporation.
** All custom writing services are for sample and reference purposes only. You must practice fair use.