Buy a detailed descriptive essay that immerses the reader
Ultius writers produce great descriptive essays using your details
The difference between good and bad writing often boils down to detail and precision. This is especially true when it comes to a descriptive essay.
A descriptive essay uses adjectives and adverbs to draw the reader in by describing details. Our writers know their craft, and they will be able to produce an expertly written descriptive essay for you that achieves this.
American writers
We only hire American-born writers who excel in American English writing.
Many other companies in the custom writing industry outsource their contracts to other countries, and it shows. We work with only with American writers who can really understand your details and put them to page.
Confidentiality
We take your privacy seriously, and we keep your personal information and order details anonymous.
We use state-of-the-art security protections, so that you will never need to worry about issues of privacy and confidentiality. Your personal information, and order details will remain strictly confidential.
Our anti-plagiarism policy
All orders placed with us are scanned with anti-plagiarism software to ensure originality.
Ultius is committed to quality
We work with only the best writers, and our editing team monitors the quality of all orders.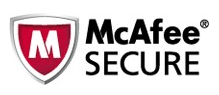 Scanned daily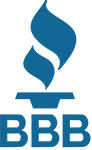 A+ BBB Rating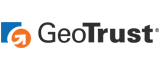 256-Bit SSL Encryption
When you decide to work with us for your descriptive essay, we promise to maintain our values of accountability, drive, and client-first attitude. Our writers excel at using details and directions provided by you to produce exceptional descriptive essays. Our goal is to produce a descriptive essay that conveys all the detail you need.
How the ordering a detailed descriptive essay works
The process for ordering a sample descriptive essay is simple.
Your order is matched with a writer you will be able to communicate with in order to make sure your descriptive essay is written the way you need.
Editors review your order, and it will be delivered by your deadline.
We have designed our system with a writer's perspective in mind. We want the experience of ordering a descriptive essay to be as easy for you as possible. We also understand that communication is key, which is why we have made it easy for you to reach out to your writer to make sure your descriptive essay is written the way you need it.
Benefits of buying a descriptive essay from Ultius
Your order comes with 24/7 service, editing reviews, and more!
Our writers have an excellent eye for detail which is essential for this type of essay. Ultius ensures every order is also reviewed by our editing team, to make sure it meets our quality standards.
Benefits of working with Ultius
Below are some of the benefits of working with a professional writer.
Careful attention to detail

Whether it's making sure that every detail is highlighted, or evoking a particular situation in just the right way, our writers have a great eye for details.

Work directly with your writer

You will be able to message your writer in order to tell your writer exactly what you need, and what angle you would like them to take on your descriptive essay.

Editor review included with every order

Before the final draft of your descriptive essay is delivered, it will be reviewed by our editing team, in order to ensure that it has met your instructions and that all sources have been properly cited.
If your descriptive essay isn't as detailed as you need, or you need some other changes made, you can get a free revision. Your order will also be reviewed by an editor before it is delivered to you, to make sure that it meets our quality standards.
FAQ about buying a descriptive essay from Ultius
See our FAQ for any questions about the services we provide
We understand you may still have some questions about what it's like to work with us and we'd love to answer them for you. Here are some of the most frequently asked questions that we receive from our customers for a descriptive essay. This may help you get a better idea of the nature of working with us.
If you have further questions, our customer support team is here to help. They can be contacted 24/7 to help you with any additional questions you may have about buying an essay.
Example descriptive essays by Ultius writers
Below, you can see the detail that goes into our descriptive essays
Our writers are more than capable of completing amazing descriptive essays. If you visit our sample section, or our company blog, there are many examples of descriptive essays you can read for yourself.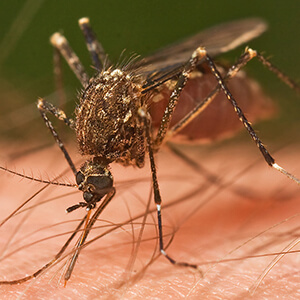 Sample Descriptive Essay on the Zika Virus
This descriptive essay is an overview of the Zika virus, including its nature, its proliferation, and its health effects. The essay provides detailed information and analysis, so that the reader can get a good sense of the reality of the virus, as opposed to just listening to media hype. For example, the essay includes actual information from the Centers for Disease Control and Prevention.
Continue reading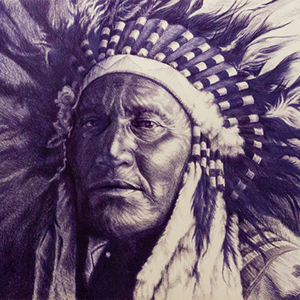 Sample Descriptive Essay on Native Americans
This descriptive essay provides a detailed exploration of different aspects of Native American culture, especially the Lakota tribe. This includes considerations of community, economic, political, and religious structures. The picture that emerges is one of a sophisticated culture that has often been misunderstood by mainstream America. One detail in the essay is that Native American culture suggests that supernatural powers come through dreams.
Continue reading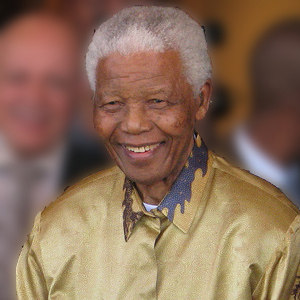 Sample Descriptive Essay: Remembering Nelson Mandela
Nelson Mandela is widely considered to be a great hero as a result of his role in the fight against Apartheid in South Africa, and he died in December 2013. This descriptive essay consists of an even-handed consideration of Mandela's legacy. The essay discusses the heroic role he played in opposing Apartheid, but it also reflects on some of the problematic aspects of his presidency in the post-Apartheid era.
Continue reading
Buying an essay isn't for everyone, and if you want to go it on your own, we're here to help with that as well. We have an extensive writer help sections, not to mention other resources to help you produce a great descriptive essay on your own.
1

Use strong sensory description to convey detail from the writing

Use action verbs and colorful adjectives to bring the subject to life

A quality descriptive essay includes comprehensive coverage of several key elements. descriptive essays are based on sensory detail and conveys the subject in amazing detail.

The subject of a descriptive essay is typically chosen from a distinct group such as a person, place, or object, and it is often called a narrative essay if it is based on the description of an event that has taken place.

Utilizing all five senses helps the reader understand the subject and truly experience it as if they were present. Using strong action verbs and colorful adjectives is the best way to succeed at writing a descriptive essay.

2

Use a plan of action to write your descriptive essay

Consider the steps you need to take to create a descriptive essay

A solid descriptive essay follows a specific pattern which allows you to both, convey the detail necessary, and keep the reader engaged with a comprehensive structure. The selection of a topic which is of interest or an area in which you have knowledge is ideal.

Once your selection is made, brainstorming or free writing is often a good way to determine the angle you would like to take in describing the subject, and getting past writer's block. Structuring the essay in a way that makes sense is the next step, allowing you to organize your thoughts.

After you've selected a topic and appropriate format, review text and add sensory detail to expand upon the initial ideas and conclude your descriptive essay.

3

Use strong details to make your readers feel immersed

The reader should feel like they are actually there

A simple technique is visualizing the content in your mind. Then describe it just as you would in a conversation. It may help to use a dictation software to speak your thoughts aloud and then make changes in a document editor.

Utilizing the five senses to create an experience is the most important part of descriptive essay writing. The goal of the text is to paint a vivid picture using colorful and strong adjectives and adverbs.

4

Use descriptive words that give feeling to the essay

Descriptive essays require detail to paint a picture for the reader

Packing an essay with an excessive amount of adjectives in a single sentence is strongly discouraged, but using simple explanations should also be avoided.

Using adjectives correctly

Use adjectives in your descriptions to paint a vivid picture in the reader's mind. The example below incorporates enough adjectives to convey the idea without cluttering the sentence.

Choose one or two strong adjectives to convey your descriptions. If you're having trouble with selecting proper adjectives and adverbs, use strong action verbs instead. Every sentence doesn't require an adjective or adverb.

Use strong action verbs to bring your descriptive essay to life

Passive language is not only long and unnecessary, but it also distracts the reader and makes your descriptive essay boring. Look for helping verbs and remove them.

The difference between passive and active verbs

Passive

I had to carry out a detailed survey for my descriptive essay.

Active

I performed a detailed survey for my descriptive essay.

5

Craft your descriptive essay to convey what you're writing about

Be elaborate and show the reader with words, not just tell them

Think of this as the main purpose of your paper. You can accomplish this using a thesis statement or detailing it in the introduction.

The true purpose of the descriptive essay is to show the reader what you are telling them about.

Often telling the story is short and to the point. When focusing on showing the reader, the text is more elaborate, bringing the reader into the experience of the subject.

Use the content to flesh out your story and provide detail. Just remember to justify your claims and back up your descriptions with outside research. Readers want the content described in detail, but they also want to know the information is accurate.

Don't just tell your writer about the subject. Readers definitely want to know what your paper is about, why you are writing it, and what you plan to accomplish. These are the telling parts. Just don't focus on telling them the details. Show them the subject using strong action verbs and colorful adjectives.
Steps for writing a descriptive essay
Following the steps below will keep your descriptive essay on track
Any essay will benefit from some planning ahead of time, and a descriptive essay is no different.
Brainstorm ideas
Organize your thoughts
Choose a topic that you are familiar with
Organizing the content
Tell the story
Below, we'll go over each of these steps in more detail in order to ensure you write a great descriptive essay.
Step 1:

Brainstorm your ideas and the direction you want to take

Brainstorming helps to identify what you already know about a subject

The use of brainstorming or free writing is a great way to identify many of the things you know about the subject. Depending on your timeline and required depth of essay, brainstorming could take one 15-minute session or over the course of several days.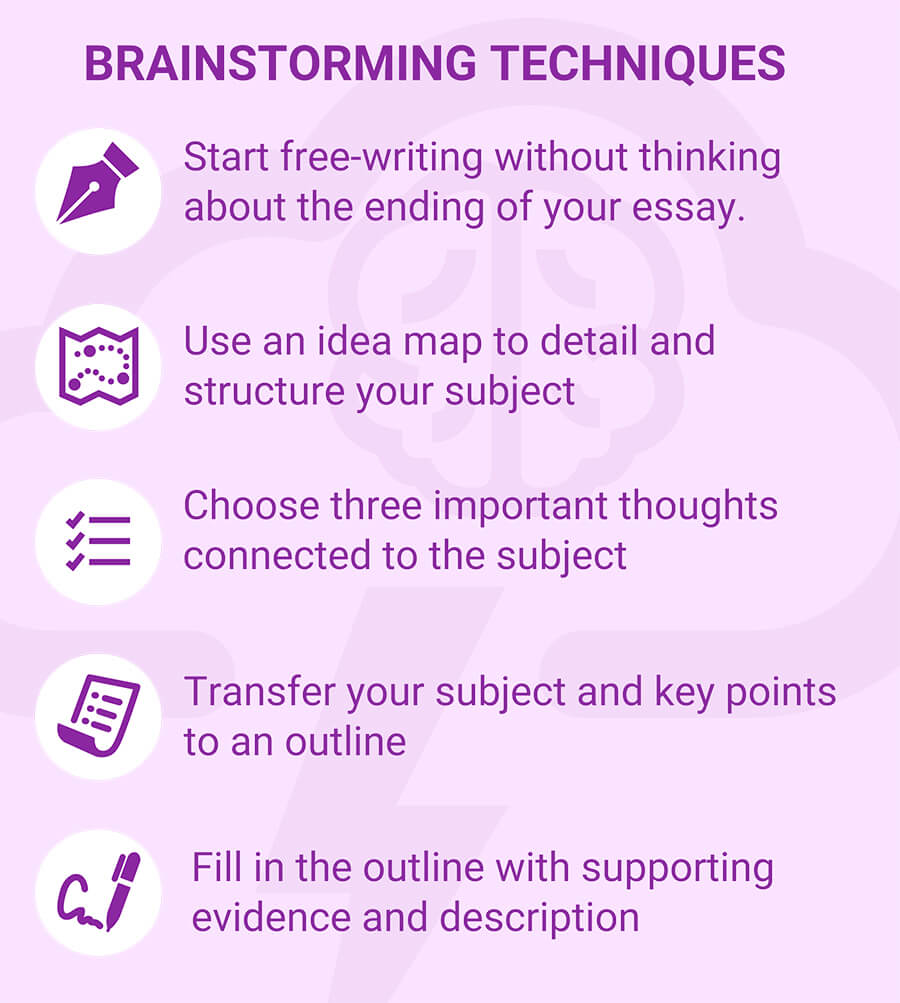 Do not be concerned with proper sentences, structure, or wording during this exercise. Simply letting your thoughts out on paper is best for the flow of ideas.
Step 2:

Organize your thoughts into concise categories

Once you have a list of topics, organize them within categories

Utilizing the five senses model is often the easiest way to do this, placing each item in the related category.

This will allow you to identify areas which are stronger than others. Based on the type of subject this will then allow you to both create your outline and identify which areas may need additional development.
Step 3:

Choose a topic that's familiar and is meaningful to the audience

Selecting an interesting topic is critical to the story's development

Choose a topic with which you are familiar with and can explain it in detail. Stay away from events in your personal life. Keep in mind this essay is not about you but an important event or tangible item the readers want to learn about in more detail.

If given a subject with which you are not familiar, research the subject and try to come in contact with it. Places, people, and tangible things are easy to experience through the five senses. Historical or current events are little different.
Step 4:

Organize the content into a logical structure for easier reading

The key is to start with a solid structural arrangement, then go from there

Utilizing an outline is a great way to make sure your descriptive essay has a focus and does not stray from the focal point. Proper organization also helps the reader understand the flow of your content.

When writing a descriptive essay, it is easy to get carried away, especially when writing about a subject you are passionate about. An outline will help to keep the essay on track, making your descriptions much more effective.
A descriptive essay outline should follow the structure below
INTRO
BODY

Main Point #1
Main Point #2
Main Point #3

CONCLUSION
Step 5:

Telling the story

Once the essay is organized, the story is ready to be told to the reader

Reviewing the text, adding descriptive detail, and elaborating on the content are the ways in which you begin painting a true picture for the reader.

It is important to focus on both adjectives and feeling words in order to engage the reader. The ultimate goal is for the reader to feel as if they have experienced the subject just as you have.
Online resources to help writers perfect their descriptive essay
Use originality scanners such as Copyscape to prevent plagiarism
In addition to the steps provided within our help section, there are many tools that you can use to help perfect your descriptive essay. Websites such as Grammarly and EasyBib check for errors and ensure all quotes and citations are correct.
If you are unsure if you are citing something correctly, try using anti-plagiarism software to check citations, and originality.
We encourage you to utilize these tools in order to make sure your descriptive essay is not only interesting and informative but also technically correct and plagiarism free.