Your major project is too important for you to roll the dice
Ultius has features that will help you find success with your capstone project
A capstone project is, in general, a long project that represents the culmination of a course of study. It is usually done in multiple phases, starting with the project proposal, going on to the research phase, and culminating in the writing of the actual document. The idea of the project is to find an appropriately narrow topic, then provide a deeply analyzed new thought to the subject area. Our writers can help you plan your project out, gather and analyze research, and even write the content for your final draft.
A capstone project is often done by a student who is at the end of his/her course of study and is about to graduate. The project is meant to show off the student's research and writing skills, as well as allow the student to make an independent contribution to their field of study. The capstone project may be the most important work a student has ever done to this point and it would be wise to seek expert help to make sure you're on the right track. If you aren't entirely confident in your ability to recall everything you've learned over the years, Ultius writers are on hand with widely varied experience and tremendous research skills. Any content they create will be appropriately expert
What we provide
Ultius writers can do all this for a capstone project
Focused, subject-specific research based on best practices
Complex analysis of your selected topic, from various angles
Thorough examination of sources from various databases
Competent help with references and formatting for a range of writing styles
Help with developing the structure and various parts for the capstone project in a logical way
Main features
Whenever you work with an Ultius writer, you can count on these things
Custom writing tailored to your expectations and goals
100-percent original: the writer will produce work for you from scratch
The support of a trusted company with established credibility within the industry
The option for you to work with the same writer over time for your whole capstone project
Why you should consider working with an expert
Your capstone project is the culmination of all your academic work in a given area. This is too important for you to leave in the hands of an amateur. A professional will have the skills needed to ensure that you will be on the right track. Some of the main benefits of working with our expert writers include: avoiding pitfalls, peace of mind, and long-term support.
Benefits of working with an expert on your capstone project
These are only some of the benefits; there are a lot more as well.
Avoiding pitfalls

Working with an expert through Ultius will help you catch mistakes in your capstone project before you make them, which will improve the quality of your project and help you not waste time.

Peace of mind

Your capstone project is probably the most stressful work you have ever undertaken. With the help of a professional, you can sleep well knowing that you are on the right track and that your project will be seen to successful completion.

Long-term, consistent support

With the requested writer feature at Ultius, you can make sure you work with the same writer over the course of your whole capstone project. The writer will know what has come before and what you need to do next.
In general, our advanced writer options can help make your life a lot easier and make sure that you spend your valuable time on your capstone project in the most efficient and effective way possible. You won't have worry about making mistakes and having to go back and fix them. Your personal expert will take care of every element, every step of the way.
So, how does the process work?
Ultius provides a fast and easy process for connecting you with your capstone project expert.
With the stress of your capstone project, the last thing you need is even more stress from figuring out how to go about working with an expert through Ultius. That's why we've laid out an easy map for you.
An overview of the order process
You will be able to engage in ongoing work with the writer you're matched with, receive drafts in a timely way based on your needs and deadlines, and request revisions in the event that your writer has missed anything in your instructions.
The revision process is available in order to make sure that all your instructions are met, every time. With a capstone project, the revision situation may sometimes become a little complex. You may need a revision, or perhaps an edit or new content altogether. All of these options are available when placing your orders, along with 24/7 communication and support (see terms).
Basic features that are included
Every time you work with an expert from Ultius, you can count on that expert meeting the basic quality standards of Ultius itself. Ultius is a trusted connector of clients with experts for custom writing and editing services, and every interaction with an expert through Ultius will be marked by that competency.
Ultius is a trusted platform
Ultius excels at connecting clients with talented writers.
Ultius has been a trusted provider of high quality content written by American writers since 2010.
Your security is a priority
Ultius takes precautions in order to ensure that your information is secure, always.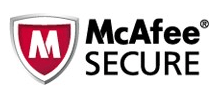 Scanned daily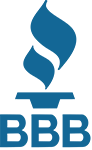 A+ BBB Rating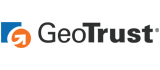 256-Bit SSL Encryption
Frequently asked questions
A lot of people have some basic questions for us; looking over this list may help you out
Connecting with a writer through Ultius is extremely quick and easy, but you may still have some questions about the order process or the service you will be receiving. That is understandable, and we would like to address your questions to the best of our ability.
Example of a capstone project
The Ultius blog lets us showcase examples of our original content to demonstrate our commitment to high quality work. There are hundreds of unique examples posted - free of charge. Below you can find an example of a capstone project written by an Ultius writer.
Sample capstone project
Below you will find an example of a capstone project written by an Ultius writer.
Capstone project on the use of e-cigarettes
E-cigarettes are a new technology that allows people to absorb nicotine into their systems using vaporizers as opposed to traditional cigarettes. Some argue that this is a great innovation that can help smokers shift away from the habit through the use of a much less dangerous alternative.
Continue reading
Writing a capstone project
A capstone project will ask you to recall what you've learned to show you have a deep understanding of the material.
A capstone project is usually written at the end of a bachelor's or master's degree program. The project requires students to draw upon all of the knowledge they have learned in their previous degree-related courses.
In some cases, the project requires that a team of students work together to complete it.
In many business degree programs, each member of the team is in charge of a specific function or section of the paper.
This doesn't mean the member does not contribute to the other sections, but that the member is the main contributor to the section he or she oversees. For instance, a business administration capstone project might require students to document a business plan for a start-up company.
Capstone projects require students to think critically, while applying their cumulative theoretical knowledge to a practical case study.
It is similar to a thesis, with the exception that students must think like a practitioner.
The plan would need to include all aspects of starting a business, including financial projections for the first five years.
1

Understand the difference

A capstone project can be quite different than a thesis, and requires a different approach and research methods.

Unlike a thesis or dissertation that focuses heavily on theoretical research, a capstone project is about coming up with a feasible solution to a real-world problem.

Research. Research still occurs, but it is used to solve a problem that actually occurred in the past or is currently presenting itself in the real world.

Solution. The main objective can be to come up with a solution to apply within an actual organization.

Presentation. Presented in paper, report, or portfolio form.

Timing. Can take about the same amount of time or slightly less time as a thesis or dissertation.

A capstone project may involve submission of the project to an actual organization, national, or regional contest for evaluation.

2

Choosing a topic

Capstone projects often require you to obtain approval from an academic advisor or course instructor prior to starting your research.

Capstone projects can vary greatly depending on what your instructor may want to see covered. If the format of the capstone project is fairly structured, you may either be picking between a company or the industry that company serves.

Company focus. You would be picking a real-world company to perform a case study on.

Industry focus. You would be picking an industry to study in order to create a hypothetical company within that industry.

Topics that are current, focused, and relevant to leaders within the field of the chosen discipline are more likely to receive approval.

3

Format

Once a topic is decided upon, it's important to pay attention to the format your instructor has requested.

The required format for a capstone project will vary according to academic discipline, academic level, and university. Here are some of the more common distinctions you'll encounter:

Distinctions in format

Below are common formats your capstone project may be required to be written in.

| | | |
| --- | --- | --- |
| Paper | Report | Business plan |
| Introduction | Problem description | Executive summary |
| Methodology | Concept, current progress, future Work to complete | Company description, marketing, manufacturing/operations, management/human resources, financials, risk assessment, contingency plan |
| Conclusion | Support equations, figures, graphics, pictures, charts | Appendices with supporting financial calculations, graphs and figures |

4

Research scope

Research for your capstone project should focus on materials closely related to the topic given by your instructor.

Primary research is not always necessary for a capstone project, particularly if you're working as a member of a team. One or more of the team members could have years of practical experience and exposure to real-world organizations that could substitute for primary research.

Remember that primary research is data that is gathered by the writer firsthand. This is in contrast to secondary research, which is data that has been gathered and published by someone else.

Secondary research is necessary for capstone projects since you'll need it to support your decisions and initiatives laid out in the final paper, report, or plan.

Primary and secondary sources

It's important to know which sources can be considered primary or secondary. Are you using the correct source?
How to write a capstone project
Once you have your topic, and you've got your research together it's time to begin writing your capstone project.
While the actual format of capstone projects can vary, there are certain steps and strategies that are common to all of the formats.
Real-world Problem - First, you need to pick a topic that concerns itself with a real-world problem. Think about problems you've seen in organizations you've worked for, heard about through family members and friends, or problems you've seen discussed in the news.
Devise a plan - Second, you'll need to devise a research plan. Determine how much research you'll need, whether you need secondary research, primary research, or both. Remember your research sources are meant to support your main solution and recommendations.
Be prepared to write a proposal, whether it consists of a few paragraphs or a few pages. A proposal will state the topic's general background, the main problem you'll be investigating, and your research approach or methodology.
A business plan proposal will essentially state the company or the proposed company, the problem or essential question, a brief market analysis summary, as well as a preliminary recommendation.
Step 1:

Finding a real-world problem

Your instructor may offer a hypothetical problem to solve, or they may give you a problem others have had to solve against before.

Finding a real-world problem or case study isn't difficult if you consider organizations you've been exposed to in the past.
Have you seen the harmful effects of a particular management style or organizational culture/practices on employee morale?
Have you worked in an organization with high turnover?
As a customer of an organization have you witnessed a policy or marketing change that had an adverse effect?
Example
Why shifting from a transactional leadership style to a transformational leadership style will increase employee engagement and reduce front-line employee turnover in "Company X."
Step 2:

Conducting research

Once you have an idea of how you want to solve the problem given to you, researching the right material is essential to a great capstone project.

By the time you start your research, you should have a solid idea of what your problem is and a fairly good idea of how you want to solve it. This doesn't mean you know all the details of your solution, but you should have an inkling of why the problem exists.

You may want to solicit feedback from your peers and academic advisors at this step since advisors in particular will have insight into how to direct the research.

Examples
You've observed high turnover among front-line employees at an organization and you're aware that management does not treat employees well.
You've done some preliminary research about leadership styles and believe the leadership style the organization supports is to blame. Yet you're missing the connection between leadership style, organizational culture, job design, and motivation.
An academic advisor could help point you in the direction of researching connections between all factors.
Step 3:

Designing a solution

If you did the correct research, you should have an idea of how you should approach tackling the problem at hand.

While you will have a general idea of the solution you feel is most appropriate, the details of that solution need to be based on your research results.

Although your solution will largely consist of your own original thoughts, if the research facts do not back up your plan then you have a problem. If you find yourself in this situation, ask your academic advisor for assistance.

For capstone projects involving the development of business plans, large portions of the plan will stem from your own thoughts and predictions. Yet, all of it must be supported by research, including financial projections.

Examples
Research studies on the effects of transformational leadership styles demonstrate higher employee engagement and morale, in addition to reduced turnover.
Transformational leadership styles encourage employees to participate in the decision-making process, while using charisma to inspire employees to act for the benefit of the greater good.
Implementing a process allowing employees to suggest procedural improvements is one step towards changing the culture of "Company X".
Additional help
This guide provides an overview of what's involved in writing a capstone project, however it does not cover all of the details. Since there are various types of capstone projects and formats, it would be virtually impossible to cover each possible detail in one guide.
For this reason, it's best to review and understand the specific instructions from the university and capstone course instructor.