How it Works
Connecting with a writer for writing and editing services is fast, convenient, and reliable. Learn how it works by watching a video, taking a tour, or having our support team walk you through it.
Let's chat
1-800-405-2972
Toll-Free (voice)
1-702-979-7365
Local (voice)
1-702-979-7365
SMS (text messaging)
Video overview
Learn how it works in 45 seconds
Easy as pie
Get started by placing your first order. Use discount code newcust to save 15%.
Order now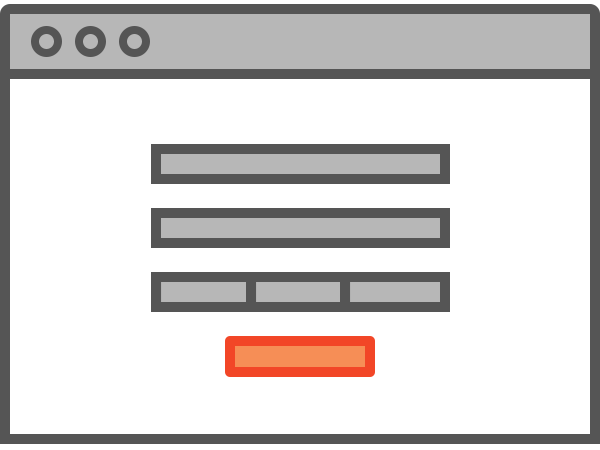 1
Submit your requirements
Tell us what you need written or edited by filling out a brief form. The order process takes roughly four to seven minutes (including new account registration).
When you fill out the order form, we will ask you for some basic details about your request. The requirements you submit will determine the order price as well as insight into which writer is going to be the best fit for you.
Service type. Writing, editing or a business document.
Writer level/type. The competency of the writer - high school, undergraduate, master or doctoral. You can also upgrade to a graduate or requested writer. Learn more.
Deadline and page count. How quickly you need the document and how long it is.
Other details. The subject, spacing, source requirements, citation style and other optional details.
Next, we will securely process the payment for your order using any debit or credit card, as well as PayPal. Visit the pricing page for more details.
Email alerts

You will receive an email when you register your account, place a new order and process a transaction.

Ultius tips

To ensure the best possible outcome, follow these tips before placing an order:

Provide clear instructions. The more details you provide, the more likely that you will be satisfied with your final draft.
Give yourself time. Choose a shorter deadline so that you have time to review the draft after it's completed to see if it meets your requirements.
Topic selection. When possible, let the writer choose the topic. It allows them to pick something they are comfortable with and have experience in.
Obscure sources. If you require the writer to use a source that they cannot find online, take pictures of the pages with your mobile phone and upload them to the messages area.

Frequent questions

Here are answers to some of the most common questions customers ask before placing an order: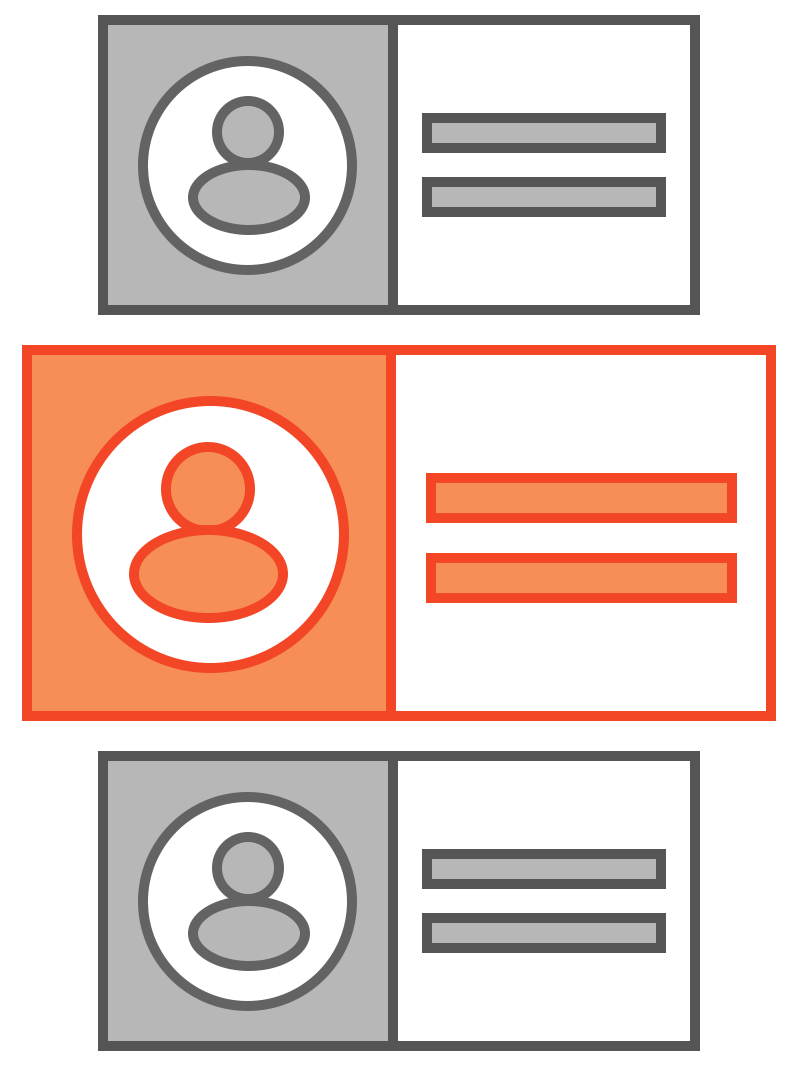 2
We'll match you
with a writer
Our proprietary technology will find the writer who is best suited to complete your order. This step takes ten minutes to several hours.
Right after your order is submitted, our technology begins working to find you the best writer possible. We use various data points and signals from our talent pool to determine two things:
Which writer is most qualified to meet your requirements?
Which writer will likely claim and complete the order most successfully?
Once we find a suitable short-list of candidates, the selected writers will compete to quickly claim your order. After a writer is assigned, you can expect an introductory message, a warm greeting and formal confirmation that they understand your requirements.
The writing/editing process
While the writer is working on your order, they may have questions or concerns that you will need to address. Below are the most common activities you can expect while the order is in progress:
1-on-1 chat with your writer

Converse with your writer directly and provide additional details about your request.

Exchange files

Upload an unlimited amount of attachments like drafts, notes and sources.

Review working drafts

Assess the writer's work by reading drafts - and provide feedback to refine the document. Upon request for orders over 20 pages.
With our mobile and tablet friendly website you will be able to conveniently monitor your order on the go.
Houston, we have a problem - and a solution. If you are dissatisfied with your writer or have other concerns, you're not stuck. Our staff of editors is available 24/7 to address your questions and concerns. They will monitor your order regardless, but know that you can request things like a writer reassignment or order escalation.
Finally, if you have any other questions or concerns while the writing or editing process is going on, you can always contact our American support team - they are also available 24/7.
Email alerts

You will receive an email when your writer or an editor sends you a new message. For security reasons, the contents of the message won't be visible in the email - you'll have to log into the website to view it.

Ultius tips

When it comes to working with your writer, the following tips are keys to success:

Be responsive. The writer is only going to produce what is included in your order instructions, so they may need your help in understanding what you need. Make sure to reply as quickly as possible.
Be clear. To ensure your success, make sure to be clear with your messages. If the writer is confused about your instructions or messages, call our support team and they will help relay the message.
Mutual respect. The entire Ultius team (including our freelance writers) works really hard to ensure that you're happy. Our writers are also people who are trying to make a living, so respect goes a long way. Please do your best to be polite and patient while working with them. Try to avoid cussing, WRITING IN ALL CAPITALS (as this symbolizes yelling), negative language and abusive behavior - after all, they are the ones that are working hard for you.

Frequent questions

Here are answers to some of the most common questions customers ask about working with writers:

My writer isn't responding. What do I do?

If your writer isn't responding, try letting them know that you would like a reply to ensure they are still working on it. Our editors will probably intervene on their behalf and give you an update as well. If that doesn't work, call our support team and we can escalate the order to ensure the writer didn't have an accident.

I can't upload my file!

If you can't upload your file, it may be too big for our attachment system to handle. If that's the case, please email files(at)ultius.com with the attachment (and your order number in the subject line). We will make sure that the writer gets it.

I want to work with a different person but don't want to be rude and hurt the writer's feelings. What do I say?

If you don't want to continue working with your current writer and don't feel comfortable communicating that, contact our support team and they will work on requesting a reassignment for you. We surely appreciate your diplomacy and are happy to help.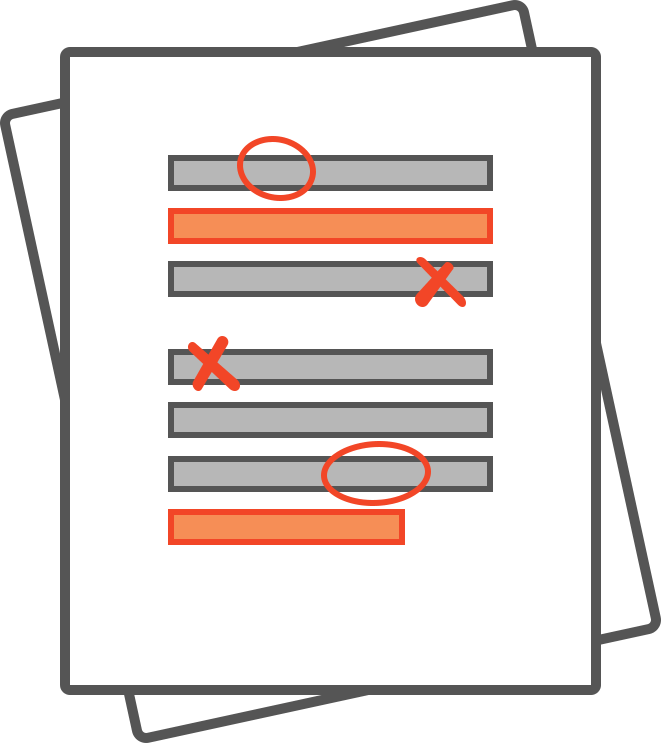 3
Internal quality check
When the writer is finished with the draft our editors will conduct an internal quality check to make sure that it meets our quality guidelines and your instructions.
Our commitment to delivering high-quality content is backed up by a well-trained editorial team that will review your order before completion. Our standard quality review audits the writer's work for the following items:
The essentials. Spelling, grammar, context and readability.
Adherence to your instructions. Editors will compare the final document to your original request, ensuring we didn't miss anything.
Originality. The work will be scanned through Copyscape, an anti-plagiarism tool, to ensure that it's 100% original. Learn more.
This added layer of editorial oversight makes sure that your final order has been put through a rigorous examination before you get it.
Resolving quality issues before you get the draft. While our writers generally do a good job the first time around, there are instances where we will ask the writer to complete an internal revision. Your writer will have an earlier deadline than the one you provided so internal revisions generally don't interfere with timely completion. This all happens behind the scenes so you don't have to worry about doing anything.
We know how important your deadline is. In the rare instance that the editors require more time to complete your quality review, we'll first ask you through the order messages if an extension is OK.
Email alerts

If anything unusual happens that impacts the completion deadline, our support team may reach out via email. For urgent situations, they may call or text you on the phone number that you provided when you created your account.

Ultius tips

While your order is being reviewed, consider following these best practices:

Be super responsive. If an editor reaches out to you, the deadline is probably close. We recommend being available if anything comes up.
Update your phone number. Check your profile to ensure that we have the most up to date phone number in case we have to reach out to you.
Review order messages. Look over your order messages to ensure that you didn't miss anything that the writer asked for.

Frequent questions

Here are answers to some of the most common questions customers ask while the draft is in review:

I need my order completed before the deadline I provided - can you skip the quality review?

Because of our commitment to high quality content, we unfortunately won't be able to skip our internal quality review.

Can I extend my deadline?

Yes, you are more than welcome to extend your deadline. Just let the writer know by sending an order message.

It's past my deadline and I still don't have my final draft. What do I do?

If your deadline has passed, check the order messages and your email to ensure that we didn't try to contact you about anything urgent. If that doesn't help, please contact our support team and we'll figure out what's going on.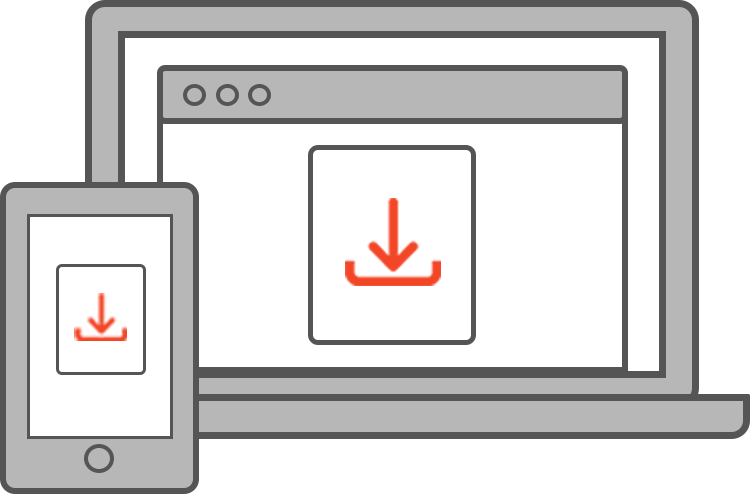 4
Final order
delivery
Once the order is complete you will receive an email notification and link to log in and securely download the document from your drafts panel.
Once the editors have completed their review portion, your order will be uploaded to our secure servers where you can download it. For security reasons, we don't email final drafts directly to you.
Most written documents are sent using the standard Microsoft Word format: DOCX. Once you download it, we recommend reviewing your order carefully by following the steps below:
Make sure the page count is adequate
Review the writing to ensure it meets your requirements
Check the citations and formatting
You will notice upon opening your final document that there is a cover page included. This cover page includes some notes about your order as well as useful information regarding citations and usage requirements.
If you are happy with your draft, we recommend adding the writer to your favorites list so that you can work with them in the future.
Email alerts

You will receive an email when your final document has been uploaded, indicating that the review is complete.

Ultius tips

When you get your final document, we recommend going through the steps listed below:

Review the draft. Read over the final document and make sure that it meets your requirements.
Double-check everything. See the previous list item.
Writer options. Consider adding the writer to your favorites list or block them if you don't want to work with them again.

Frequent questions

Here are answers to some of the most common questions customers ask about the delivery portion:

I am unhappy with my final document. What do I do?

If the final version doesn't meet your requirements, please submit a revision request. Go to step #5 of the tour to learn more about revision requests.

Should I tip my writer?

Ultius handles all writer payouts and a writer tip is not required or recommended. Instead, we recommend thanking them via the messages and requesting them for future orders.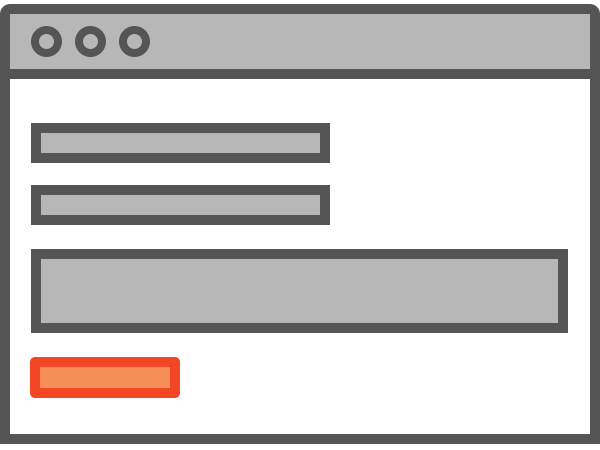 5
Optional revision request
If you're unhappy with the final document, the writer can revise it for you - free of charge. Just request a revision from the drafts tab.
For whatever reason, you may be unhappy with the final document. Please know that we want you to be entirely satisfied and look forward to making the changes necessary to get it right for you. For free revisions, you will have seven days to request a revision after the order is completed and the writer will complete it within three days. We will also ask you for some information as part of the revision request form.
Reason. What can we do to fix the problem?
Deadline. When would you like the writer to revise it by?
Writer remarks. Is there anything else you want to let the writer know?
Revision policy review
Note that Ultius offers free revisions with a three-day turnaround time. If you need your revision completed at an earlier date, a charge may apply. We also won't be able to complete revision requests under some circumstances. Below is a list of requests that we won't be able to complete as part of the free revision:
Different topic
Extra pages
Adding more sources (than originally requested)
While we do regret any inconvenience the above listed limitations may impose on you, we have these in place to ensure that our writers are adequately compensated for their hard work.
Ensuring success when requesting a revision. For the best results with your revision request, please make sure to provide the items listed below:
Precise details regarding what you need changed
Upload additional files or notes that will help the writer
We hope that you won't require a revision request. But if you do, we'll be here to help you get it done. Please read the entire revision policy before placing an order.
Email alerts

You will receive an email when you submit a revision request, process a revision related transaction and when the revised document is ready for download.

Ultius tips

Here are some important things to know before requesting a revision:

Be aware of our revision timelines. Remember that you have seven days to request a revision and our free revision turnaround time is three days from when you request it.
Provide clear instructions. Be extremely precise with what you want the writer to change.

Frequent questions

Here are answers to some of the most common questions customers ask about working with writers:

My revision deadline has passed. What do I do?

If your deadline has passed, please contact our support team and we will escalate the issue to our managers to get the problem resolved.

I received my revised document, but I'm still not satisfied.

If you are still unhappy with your order after it has been revised, please contact our support team and we will work something out.
Refine your experience
for next time
Go a step further by building, managing and fine-tuning your writers list to make future orders faster and more personalized.
After your order is completed you will gain instant access to features designed to put you in the driver's seat. Our advanced writer management features let you customize your future ordering experience so you save time and have more consistent outcomes.
Build an army of favorites. Heart a writer and you'll have access to their availability status. Plus, your list will be right on the order form.

Block if you're unhappy. When you block a writer they won't be allowed to view or claim your future orders - including revision requests.

1-Click request. With 1-click request, click one button from your dashboard and we will pre-populate the order form with the writer selected.

Request writers with confidence. Our Availability Intelligence technology helps ensure your writer request is fulfilled - We boast a 90% requested writer acceptance rate.
Legal Notes
Availability Intelligence SM Availability Intelligence is a service mark (pending registration as of 5 October 2016) of Ultius, Inc. The mark represents our proprietary technology that utilizes various signals and data points to determine whether clients can request specific contracted writers.
Free revisions Free revisions are offered for all custom writing services. After your order is completed, you will have seven days to request a revision and we will upload it within three days. Urgent revisions may have additional costs and other restrictions apply. Please read our full revision policy for more information.
Money back guarantee Ultius offers a money back guarantee if we fail to connect you with a writer, the order is not completed or doesn't meet the required quality standards. For partially late orders, we will refund you the difference in cost between your original deadline and the deadline we met.
Review data Aggregate review ratings are derived from Facebook ®, the BBB ®, Google ® and SiteJabber ®. Review vendors are not affiliated with Ultius, Inc., whether expressed or implied. As a matter of policy, the BBB ® does not endorse any product, service or business. Current BBB rating as of 29 January 2017. All logos and marks are trademarks of the respective company.
Site security While we work extremely hard to secure our web properties, no system is foolproof or immune to intrusion. Therefore, we legally cannot guarantee a 100% success rate of securing our website.
Custom writing originality guarantee Ultius, Inc. uses various online tools to ensure all custom writing work is original. However, we legally cannot 100% guarantee that it will be original. This may be due to software failure, indexing issues with Copyscape, unpublished (offline) content or human error. In the case that your custom writing order is not original, we will be more than happy to have a different writer re-write it or provide you with a full refund. Copyscape is a trademark of Indigo Stream Technologies and is not affiliated with Ultius, Inc.
Security partners Ultius, Inc. utilizes security vendors like Google Cloud, CloudFlare, Google Apps, GeoTrust and Cisco. The company logos listed are registered trademarks of their respective companies. Ultius, Inc. claims no association or partnership, whether expressed or implied. Also, no platform is entirely secure, and that includes Ultius. Despite our efforts and track record, we legally cannot promise a 100% success rate of securing our platform, your data and communications exchanged. Please read the terms and conditions for more information about limitations of liability.