How it works
Easy as 1-2-3
Working with a professional editor for your most important writing projects is easier than ever—the easiest part is getting started.
1
Upload draft
Upload your draft and notes using our simple order form and messaging interface.
2
Editing process
The writer will go through the editing process with your document.
3
Final delivery
Get notified via email and download your draft upon completion.
Editing service features
When you trust Ultius with your most important writing projects for editing services, our team will go above and beyond to ensure you're taken care of.
Top-tier writers and editors

Editors for Ultius are English speaking American natives, graduates of accredited universities in the U.S., and vetted before being accepted into our platform.

A thorough review checklist

Our writers take pride in being the best at what they do, and they will be sure to review your writing for spelling, grammar, voice, style, tone, and writing best practices.

Support when you need it

Our support team is available 24/7/365 via email, live chat, phone, and SMS (text messaging) to discuss your order and get your questions answered.

Our commitment to support

High-level expertise

From complex doctoral theses to dissertations required for graduation, our writers know the lay of the land and can provide value-added assistance.
What's included
with your editing order
275 words per page
Free revisions1
Title page
References/works cited page
Editorial review
Money back guarantee2
1-on-1 chat with your writer
Mobile friendly ordering
Writer matching technology
Match with a top writer
Editor options
Choosing your expert
Choose from the best available editor in our pool (automatically selected), upgrade to a top-performer with our graduate option, or work with a hand-picked favorite from your list.
Read more
Best available
Get automatically matched with the best editor based on your order requirements.
Main features
American editor Guaranteed native English speakers
Topic specialist Your writer will be an expert in your subject
Reassignment option If you are unhappy with the editor's performance, we'll assign you a new one—no questions asked (learn more)
Graduate editor
Upgrade to a top performer and work with the best editors in our entire pool.
Main features
Hand picked expert Graduate editors are vetted and selected by the department manager
Top 10% performer Graduate editors represent the best in our entire talent pool3
Master/PhD graduate The editor will have a professional degree
Proven track record Graduate editors have very low client revision request rates
Add-on pricing The cost for this editor upgrade is

+20%

of the base price
Requested editor
Choose your own expert editor based on the compiled favorites list you created.
Main features
Editor inbox priority Your requested editor will prominently see your order listed first, leading to a higher acceptance rate
Availability IntelligenceSM Our proprietary technology makes sure that your requested editor will be available (what's this?)
Add-on pricing The cost for this editor upgrade is

+15%

of the base price
Add-on pricing
Editor upgrades
American editor
Native English speaker
Topic specialist
Expert in your subject
Hand picked expert
Selected by department manager
Top 10% performer
The best in our editor pool3
Master/PhD graduate
Has a professional degree4
Proven track record
Very low client revision rate
Editor inbox priority
High acceptance rate
A word on our writers and editors
Ultius takes lots of pride in having the most talented freelance writers and editors available. To accomplish that, we have really strict hiring standards and only accept 6% of applicants into our talent pool. From phone interviews, required samples, and a mandatory orientation, we feel confident that our writers and editors have the training necessary to do great work for you.
Our writers and editors shine the brightest when it comes to upper-level work like theses and dissertations. Most of our elite writers have gone through the doctoral process themselves and have the experience and know-how to help guide you through the process as well.
With our requested writer features, you're in control
When you have a great experience with an editor you can work with them for the remainder of your class, semester, or even entire academic career. With the ability to curate your own list of writers and editors, you have an army of experts at your disposal.
Build your favorites list

Easily save writers to a favorites list for easy access in the future. We even show you your favorites list right on the order form, making it more convenient than ever.

Block if you're unhappy

If you have a bad experience with a given writer, you can easily block them. When you do, they won't be allowed to view or claim your future orders - including revision requests.

1-Click request

Re-ordering with your favorite writer is easier than ever with our 1-click request feature. Just click one button from your dashboard and the order form will automatically have your requested writer selected.

Ensuring your writer is available

Our Availability Intelligence technology ensures that if you request a specific writer, there is a 90% chance that they will be available to complete your custom writing order.
Our technology is specifically designed so that you can work with your writers without hassle, confusion or unwelcome surprises. Plus, we're always adding new features based on customer feedback.
Happy customers
Read verified reviews from satisfied customers
We're committed to getting feedback and encourage customers to leave reviews on external review sites. We score highly across the board and our verified reviews policy ensures that they are genuine.
Read more reviews
Review vendor6
Vendor since
Count
Average Rating
Cumulative Rating
672
4.4
Last updated on 20 February 2018
Sam G.

on

3/9/2017

via

SiteJabber ?

"My experience with Ultius has been great. The first and far most impressive aspect is the fact that both the writers AND the support, are first language English speakers, something that is very hard to come by in this industry. The writers are very concerned with exactly what you need and will even engage in a message dialogue should there be any confusion. Thank you! I will be back for my 4th order soon."

"I have used Ultius for almost a year for school paper editing purposes, and at the beginning I was not a very satisfied customer. There was one time when my paper was returned after the deadline. Ultius did end up refunding me my funds but the process was just stressful and overwhelming. They have now added new features that will tell a customer when to expect their order. So many new updates have been added. The only thing I wish they would incorporate is a membership package because their services are bit expensive. I am a perfectionist so it is important to have a professional edit my work before I submit to professors."

Tim P.

on

7/5/2016

via

Better Business Bureau® ?

"I have tried several other writing and editing services but this is the first one that I have found to be consistent in quality and has not let me down in timeliness. Grammar, syntax and sentence structure tend to be the downfall of the other services. The errors make it obvious that the writers are not native English speakers. In regards, to Ultius, I had seen several negative reviews and it made me hesitant but I tried a few small projects and was confident about giving them a larger assignment. To date, I have no complaints but I also specifically request my writers and maybe that's the difference. Once you find the writers that matches your style and needs; stick with them."

"Excellence in the time of need - I found this website a year ago, when I needed a revision for my work. They did an amazing job, took my paper from mediocre to one of the best. So I kept using their service, its original, so no need to worry about plagiarism at all. Wish I would have known about them from long ago, my papers probably would have been way better."

Sarah W.

on

9/20/2016

via

SiteJabber ?

"Great service! Will use again. I have used this service on many occasions to help me edit and enhance my writing, and have always had great service. Orders are on time, on topic, and have accomplished what I needed. I even get quick responses from customer services when I have questions. Very professional and I will definitely be using them again in the near future."

Niko S.

on

7/31/2016

via

SiteJabber ?

"Ultius is a very professional company. They are always available for service 24/7. The good thing about them is that they are also always upgrading and updating their systems. You will not be disappointed if you use them. They have qualified writers that will ensure they do things right the first time."
Consumer trust starts with
verified reviews
Online shoppers make smarter purchasing decisions after reading reviews. Unfortunately, this leads many companies to post fake reviews. That's why our verified review policy ensures that for every review we show you, there's a link to view where it came from.
Always an owner reply - with a resolution
Mistakes happen, and so do poor reviews. It's up to the business to address the feedback, respond to it appropriately, and offer a resolution. We are proud to say that we respond to each and every one of our online reviews. We also have a proven track record of resolving issues.
A link to the original source with every review

Our commitment to building customer trust means that we show you the name, date, review vendor, and direct link for each review. Just look for the colored vendor label with each review.

With the ability to verify our reviews, you can make a smarter purchasing decision. Plus, it helps manage expectations and keep us honest.

Next slide

Reliable resolution process

Whether the review is good, bad, or ugly, we address it. Many initially poor reviews get amended by the customer because we fixed the problem.

If you are unhappy with our custom writing services and leave a poor review, here's what you can expect:

Timely response from our service manager
Personal contact via email or phone
A speedy resolution (if possible)

Our promise to you is that if our writers make a mistake, we'll work hard to get it right for you.

Previous slide
Editing services by level and type
Basic review or advanced editing—we have you covered
Browse our available editing services based on the academic level required, general purpose, or level of scrutiny you need in your work.
Quality assurance
See the quality assurance workflow
New editing order

You

The process starts when you place your order and upload your draft.

Instructions review

Your editor

Your editor will carefully review your work to ensure the instructions were followed.

Draft submission

Your editor

Your editor will submit the draft so that our quality assurance (fulfillment) team can review it.

Quality review & originality scan

Ultius Editor

We make sure that the work meets our quality guidelines and follows best practices.

Final delivery

You

You will get an email notification letting you know that the order is ready for download.
Benefits of working with an editor
What's in it for you
Working with a professional editor not only gives you a competitive advantage against others, but it also helps you feel better about the entire process—and that's just the beginning.
Days and hours saved

Because an editor has worked on your type of project before, they can help you save valuable time you would otherwise spend fixing your work.

Editors build your confidence

Submit your own work confidently knowing that an expert editor has carefully scrutinized it for clarity and purpose. Plus, you will feel better about doing everything you could have done.

A commitment to your success

Unlike campus writing lab volunteers, our editors are compensated well and therefore care more about your writing success. They will take your project more seriously. Seriously.

A competitive advantage

Because the world is so competitive, it's important to always have an edge. Using Ultius benefits your future by giving you the competitive advantage of expert writing help at your fingertips.

A dry run of your work

Submitting your work without peer-review is not only unnecessary, but risky too. Editorial review of your work ensures that you get a dry-run before it counts.

Peace of mind

By using Ultius, you can sleep well knowing that your most important writing projects are being handled by experts who are going to ensure it's a success.
Who we are
Ultius company profile and stat sheet
Since 2010, Ultius has established its presence as the trusted global leader in connecting customers with writers for writing and editing services. Since our inception, we have focused on executing our clear mission: conveniently delivering high quality content and offering tremendous client support.
100,000+
Completed orders7
Pricing and payment options
Securely pay your way
Our pricing is determined based on a few simple factors, but the deadline is the most influential pricing factor. We accept all major credit/debit cards (and PayPal), and provide a secure platform where you know your data is safe. We're available 24/7 whenever you are ready to get started.
How is pricing determined?
Pricing is determined by four major factors, but starts at $10 per page at the lowest level and goes higher as the deadline increases.
Deadline: How quickly you need it
Writer level: The skill level of the writer
Page count: How long it needs to be
Add-ons (optional): Writer upgrades
It's important to note that add-ons are calculated as a percentage of the base price (deadline, level and page count).
Secure payment processing10
We accept all major payment methods and don't store your payment information on our servers; instead, we rely on our payment partners (PayPal and Authorize.NET) to manage sensitive card data.

We also utilize 256-Bit SSL encryption for the entirety of our website, making sure that your experience with us is as safe and secure as possible. Our other security partners help ensure that other critical aspects of our infrastructure are secure as well.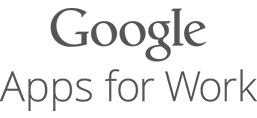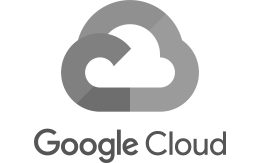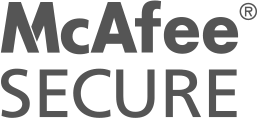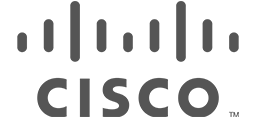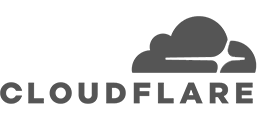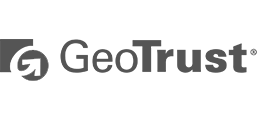 Have questions? Let's chat
We're available 24/7
Ready to get started?
Connect with a professional editor today
Order Now
Frequently asked questions
Common questions and answers about editing services from Ultius
If it's your first time considering using Ultius for your editing needs, there is a high chance that a previous customer had similar questions. That's why we have compiled a list of the most common ones for you—to help you get all of the information before making a purchasing decision.
General questions
How do revisions work?
If you are unhappy with your editing order after it's completed you can get it revised for free. Just request a revision within seven (7) days of the completed order and the editor will upload a revised draft within three (3) days. Note that urgent revisions may have an extra cost, and other restrictions/limitations apply. We recommend reading the entire revision policy.
Full revision policy
Do you guarantee me a good grade with my work?
Please remember that writers for Ultius offer editing services, so the work should be used to supplement your own efforts. So, we do not promise grades, but we do promise you timely delivery, adherence to your instructions, and great writing.
Read fair use policy
The prices on the order form don't match what's listed on the pricing page.
Generally, prices on the order form are going to match what's included on our pricing page. However, we may be experiencing surge pricing. Surge pricing is temporary and reflects a situation where we have more orders coming in than writers available.
Learn about surge pricing
I am interested in becoming a writer for Ultius. How do I apply?
Ultius is always looking for great freelance writers to join our team. You are welcome to apply through the careers section of the website.
Future writers
Where can I find a discount code?
From time to time, Ultius runs promotions and offers discount codes. You can see our promotions in the promotions section (linked below) of our website, in customer email newsletters and by following our Facebook page.
See latest promotions
Can I cancel my order after placing it?
Under most circumstances, we unfortunately are not able to cancel orders that are already in progress. Essentially, once you confirm your payment and the order is assigned a writer, we do need to compensate the writer for the time spent on research and for the work that they have put into the order. Since our writers are freelance contractors, this ensures that they are compensated accordingly for their efforts. With that said, we do think you'll be pleased with your investment, so we thank you for your understanding.
Privacy and security
Can I exchange personal contact information with the editor?
Ultius cares deeply about your privacy, so we insist that you do not exchange any personal information with your editor. Examples include: real name, email address, phone number, location or other information. Private information disclosed by you on the order form is only visible to our employed staff members. Editors can only see your order information and identify you through your client ID number. These measures are in place for the benefit and protection of both the client and the writer. We recommend reviewing our privacy policy to ensure that you are familiar with the steps we take to protect your business with us.
Our privacy policy
I am being asked by your support team to provide a picture of my payment card and license. Why do you need this information?
Every year, millions of consumers fall victim to identity theft. To combat online payment fraud, we utilize an internal process called Ultius Identity Verification (UIV). The goal of UIV is to minimize fraud by ensuring that the payment you used for purchasing custom writing services actually belongs to you. If your order has been selected for UIV screening, we will ask for two things: a picture of your license (you can black out the address) and a picture of the card you used to pay (we just need to see the last four digits). We store this information securely (encrypted and for 90 days) and only use it to verify your payment method. If you don't feel comfortable verifying your payment method, you can use another one and/or we will be happy to refund your full payment back to you.
Learn more about UIV
I called the support team to discuss my order and they are asking for a dial-in pin. What is this and why do I have to provide it?
Ultius takes your order privacy extremely seriously. When you first created your Ultius account, you selected a four-digit numerical code. This code is your dial-in pin and must be provided to our support team before they can discuss any order details with you. We utilize this industry-leading security method to ensure that your privacy (and business with us) is confidential. You can always view and change your dial-in pin from your Ultius profile.
Pre-order questions
What is the difference between your writers and editors?
The freelance writer is the person who will be assigned to work on your order and you can work side by side with them through the messaging interface. The editors will review the order (after completion) to ensure its accuracy and timely completion. When the writer has completed the order, it will then be submitted to our editing team to be reviewed and scanned for plagiarism before being uploaded for you as a final draft.
What if I am not satisfied? Can I get my money back? What is your refund policy?
If for any reason, you are not satisfied with your order, we do offer free three-day revisions as long as they fall within the revision policy guidelines. We want to make sure that you are satisfied, so contact us if you would like a refund.
Revision policy overview
What is the difference between custom writing and editing? What if I need both?
Custom writing consists of an order being created from scratch per the specific instructions and direction that you provide the writer. An editing order is content that you have created yourself (which you upload on the order form) and includes review for the following items: grammatical errors, sentence structure, ensuring the correct citation style is used as well as formatting. Editing also includes improving your writing and making sure that you have complete paragraphs, consistency and organization. If you need additional content added to an editing order, you can contact support and they will be happy to assist you with ordering.
I have multiple orders that I need to place. Can I place them all as one large order to avoid making multiple payments?
In the case that you have multiple custom writing orders, we strongly advise that they be placed as separate orders with the appropriate number of pages, information regarding the order and the corresponding deadline that the order would need to be completed by. This helps avoid confusion and ensures that it's completed by your deadline.
I have used other editing services in the past and had a poor experience. How can I ensure that I won't be scammed?
Unfortunately, there are many websites that offer editing services but fail to deliver in terms of quality, service, and customer outcomes. Ultius proudly differentiates itself by providing a credible and legitimate service that is trusted by customers around the world. We are accredited with the Better Business Bureau (and have an A+ rating), have almost 700 positive reviews on independent review platforms, and are a genuine American company that does not outsource writing overseas. When customers are dissatisfied and leave poor reviews, we reply to each and every one of them and offer a resolution. Given our strong track record of service since 2010, we hope you will consider giving us a chance before giving up your search.
Read customer reviews
Is Ultius a legal service to use?
Using the Ultius platform to connect with a writer for editing services is legal and the company proudly complies with all city, state, and federal laws. However, you must use the content our writers provide in a reasonable way that falls in line with our terms and conditions, fair use policy, and any other applicable laws. We strongly recommend reviewing our terms before placing an order.
Read terms of use
Writer options
What if I request a writer and they are unavailable?
If you request a writer and they are unavailable to complete your custom writing order, we will make sure that you still get a great writer. The writer level will be automatically upgraded to graduate, and we will give you a 10% discount code for future orders. If you want to cancel your order instead, we will honor that.
Writer availability policy
What is the difference between selecting a lower and higher writer level?
The writer level impacts the overall competency of writing you will receive from the writer. For example, if you select a high school level writer, you will receive writing that meets this competency level. Conversely, selecting the doctoral level writing option will result in a doctoral level writer (who has a professional degree). Please understand, selecting high school level does not mean you will work with a writer in high school; instead, it reflects the writing level you will receive.
Read more about our writer options
I want a different writer to complete my revision request—is that possible?
The original writer for your order will automatically get the option to work on your revision. If they are not available to complete the revision, we will find you a new writer to complete it. If you have a specific writer in mind or would like someone else to work on it instead, you can always contact our support team and they will do their best to accommodate your request.
Legal Notes
Availability Intelligence SM Availability Intelligence is a registered service mark of Ultius, Inc. The mark represents our proprietary technology that utilizes various signals and data points to determine whether clients can request specific contracted writers.
1 Free revisions are offered for all editing services. After your order is completed, you will have seven days to request a revision and we will upload it within three days. Urgent revisions may have additional costs and other restrictions apply. Please read our full revision policy for more information.
2 Ultius offers a money back guarantee if we fail to connect you with a writer, the order is not completed or doesn't meet the required quality standards. For partially late orders, we will refund you the difference in cost between your original deadline and the deadline we met.
3 The graduate writer pool represents a total of 7.3% compared to the total number of writers we have in our database. This figure is accurate as of 19 February 2018.
4 Our graduate writers generally have professional degrees. In rare cases, the writer may not have a professional degree, but the company feels confident in the writer's ability to produce graduate level work. Revision writers or reassignment writers may not have professional degrees.
5 Writer hiring data is from the entirety of 2016 and based on 4,844 initial applicants. The data provided represents a confidence interval of 10% for each subset of data within the entire hiring process.
6 Aggregate review ratings are derived from Facebook ®, the BBB ®, Google ® and SiteJabber ®. Review vendors are not affiliated with Ultius, Inc., whether expressed or implied. As a matter of policy, the BBB ® does not endorse any product, service or business. Current BBB rating as of 19 February 2018. All logos and marks are trademarks of the respective company.
7 Completed order data is current as of 15 January 2018.
8 Current writer statistics are based on the number of registered writer accounts on the Ultius platform. The data is current as of 15 January 2018.
9 Global customer location data is current as of 19 February 2018.
10 While we work extremely hard to secure our web properties, no system is foolproof or immune to intrusion. Therefore, we legally cannot guarantee a 100% success rate of securing our website.
11 Ultius, Inc. uses various online tools to ensure all custom writing work is original. However, we legally cannot 100% guarantee that it will be original. This may be due to software failure, indexing issues with Copyscape, unpublished (offline) content or human error. In the case that your custom writing order is not original, we will be more than happy to have a different writer re-write it or provide you with a full refund. Copyscape is a trademark of Indigo Stream Technologies and is not affiliated with Ultius, Inc.
12 Ultius, Inc. utilizes security vendors like Google Cloud, CloudFlare, Google Apps, GeoTrust and Cisco. The company logos listed are registered trademarks of their respective companies. Ultius, Inc. claims no association or partnership, whether expressed or implied. Also, no platform is entirely secure, and that includes Ultius. Despite our efforts and track record, we legally cannot promise a 100% success rate of securing our platform, your data and communications exchanged. Please read the terms and conditions for more information about limitations of liability.
13 Customer satisfaction rating data was collected from Freshdesk, our support platform vendor, from 25 January, 2016 - 16 July, 2016. All ratings represent cumulative totals with a confidence interval of 15%.
Getting help from a real human to solve your problem sounds simple, but many companies get it wrong. We're different. Our commitment to support is clearly defined and backed up by customer feedback.
Any time, any platform, any device
Our support team is truly available 24 hours a day, 7 days a week and 365 days a year to answer your questions. Whether it's through voice, email, SMS, live chat or Facebook messenger on your mobile device, we're one tap away.
Real people, quick solutions
Being available 24/7 is only half the battle. The other half is our promise that each of our Las Vegas based support team members are thoroughly trained and enabled to solve your problem in a timely fashion.
Customer success metrics
Our customer satisfaction survey data speaks for itself: a 98% customer satisfaction rating based on data from the first half of 2016. Plus, most of our customer reviews indicate that we blow them away with our commitment to service.
Our Availability Intelligence technology ensures that if you request a specific writer, there is a 90% chance they will be available and accept it.
When you use our advanced requested writer feature for your custom writing order, we work extremely hard to ensure that your writer is going to be available. We use various signals and internal data points to predict whether the writer will accept the order in the first place.
For example, our writers have profile settings like vacation mode where they can mark themselves as away. We also consider the writer's current workload so they have time to complete your writing order.
These are just a few of the many signals we use when deciding whether to show a writer as available - and we're improving our technology every day to make it even more reliable. As of October (2016), the requested writer acceptance rate is 90%, meaning that there is a 9/10 chance they will be available.
Please make sure to read our writer availability policy before requesting a writer from the order form.
While our writer matching technology works extremely well, it's not perfect. We want to ensure that your custom writing order is completed by the best possible writer, so that's why we provide a courtesy reassignment option.
If you're not entirely satisfied with your writer throughout the order process, let our support team know and an editor will find you a new one, no questions asked. We have a dedicated writer liaison on our staff who will manually find the best expert for you. This add-on service is provided free of charge as a good faith commitment to ensuring you get the most bang for your buck.