Why you should trust the experts at Ultius with your expository essay
Ultius writers understand the intricacy of expository essays and how to expertly alert readers to new information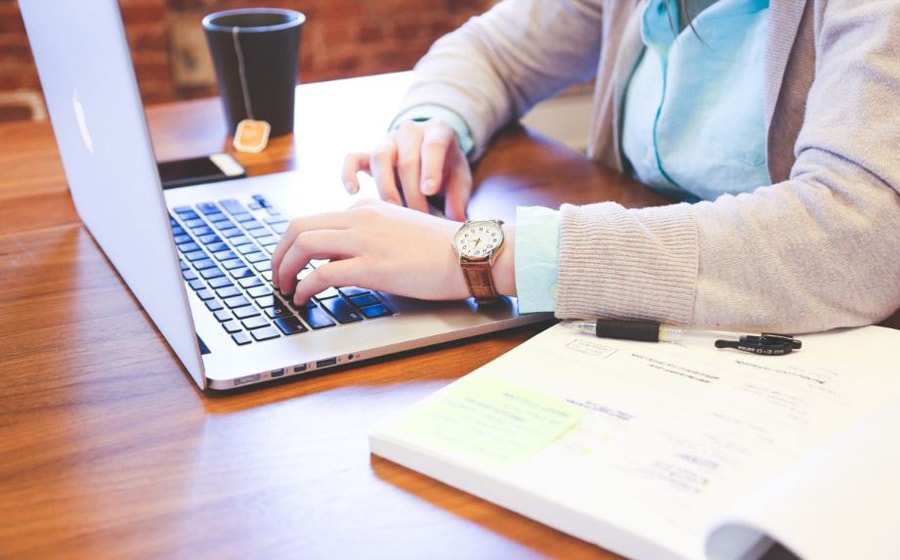 An expository essay presents and supports a particular point of view based on supporting empirical evidence. Most importantly, it does so by using step-by-step logic and clear explanations.
Generally, an expository essay consists of an introduction explaining the researcher's thesis (main perspective), followed by a body of supporting research. Last, the conclusion summarizes the essay's main points.
The skilled writers that work with Ultius conduct, interpret and organize the extensive research expository essays demand, so that it logically supports the specific point of view you'd like to explain in your custom essay.
Experts in expository essays
Ultius writers understand the subtleties of expository essays, including:
Providing evidence
Making a convincing argument
How to structure this type of essay
Expository essay composition
You're never on your own with Ultius
There are many terrific benefits of ordering your sample expository essay with Ultius
Dedicated client success team
Quality assurance over every sample
Communication with your writer
Free revisions if needed (see terms)
Ultius only work with writers of exceptional quality
Ultius only works with the top 6% of writers to apply to write for our clients
Ultius is an All-American company
Ultius only works with American writers based in the United States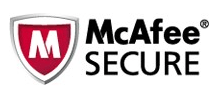 Scanned daily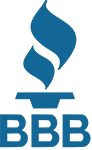 A+ BBB Rating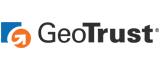 256-Bit SSL Encryption
You can feel confident that the expository essay you order from Ultius will be proofread, 100% original and plagiarism-free. Our top-quality American writers are well-versed in crafting original expository essay content on a variety of subjects, from education, to psychology, to medicine and more.
Buying an expertly-written expository essay couldn't be any simpler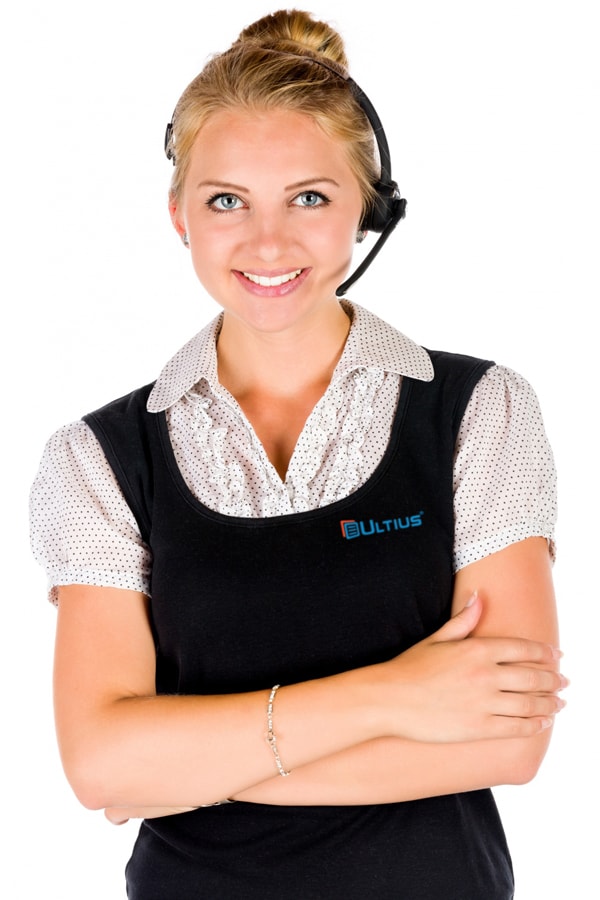 We understand that writing an expository essay can be quite overwhelming. That's why we've made the process of ordering your sample essay as hassle-free as possible.
Simply follow the prompts on the order screen to indicate your topic and other specifics. You can upload supporting documents, data, and any other instructions needed for your expository essay.
Once you place your order, and select the level of writer needed, it will be available only to highly-qualified writers well-versed in your subject.
Ultius makes communicating with your writer simple. Be sure to include all essential instructions when you place your order, or shortly after. This will help your writer produce an essay that meets and exceeds your expectations. Our writers will use a variety of empirical, credible data to support your sample essay topic.
The many benefits of buying an essay from Ultius
Aside from an expert American expository essay writer, you also get an entire team behind you
Ultius has learned that the best quality service is provided when all hands are on board. This is why we hire only top-notch American essay writers who work together with our client success team and skilled editors (Ultius quality assurance) to create a custom essay specific to your needs. Our client success team is available 24/7 via phone, chat or email to answer questions and relay critical information to your writer.
Our client success team is always here for you

Whether you have feedback to share, an urgent concern, or need tech support placing an order, our team is here to help.

Always here, 24/7

We understand that you may be pushing deadlines and can't wait until morning to address a concern. That's why our client success department is available for you, 24/7.

Multiple ways to get support

Easily and conveniently reach a team member with your questions on the go, at home, in the office, or at school via a phone call, instant chat, or email.

Getting it right

We want to be sure your sample expository essay is spot-on and exceeds your expectations. That's why we provide our clients with a 7-day window to request a complimentary revision, if any changes are needed to any part of your order that was specified in your original instructions.
The writers that work with us are experts at crafting original essays appropriate to any skill level, from undergraduate, to graduate, to business writing. Writing an expository essay can be tough work when you're juggling, school, work, a family and more. Our essay writers can help get the mental gears moving by giving you insight as to what a well-thought and well-organized expository essay looks like.
Questions before buying an expository essay? We're happy to answer them
It's normal to have questions before buying something, and here are a few of the more frequently asked questions we receive
Whether you're needing help finding appropriate research, have questions on placing an order or would like to know what page length would be most appropriate for a particular order, our client success teams are here to help 24/7 via phone, chat or email.
Here are some common questions we frequently receive:
Still have unanswered questions? Receive more helpful insights by checking our FAQ. Ordering online can sometimes be a little nerve-wracking, especially when it's your first time, a deadline is approaching, or you need a draft crafted impeccably to help you in the learning process. That's why we're available to help 24/7 via phone, email or chat.
Examples of expository essays written by the writers at Ultius
Our top-notch American writers are no stranger to expository works
When it comes to having the skills to execute a top-quality expository essay, we've hand-picked only the top 6% of writers who inquire to work with us. Together, Ultius writers have produced thousands of professional, original documents. Our writers are well-practiced in efficiently conducting and synthesizing rigorous research into a high-quality document.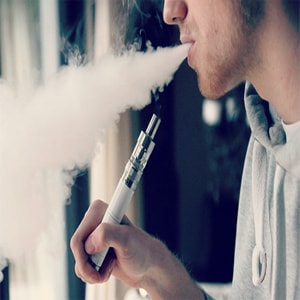 Expository Essay on E-cigarette Use
This capstone project expository essay describes various perspectives emerging around e-cigarette use, as opposed to traditional cigarette use. This essay essentially highlights why it is naive to perceive e-cigarettes as synonymous with (or just as dangerous as) traditional cigarettes. The essay uses existing literature to support the topic while also proposing how future research could support our understanding of e-cigarette use.
Continue reading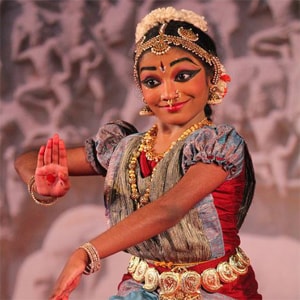 Expository Essay on Indian Dance
Different cultures practice different forms of self-expression, dance being a primary form of expression for many, especially India. As a result, this expository essay highlights the evolution of Indian classical dance as it impacts feminine expression according to ethnicity, age, class and more. Ultimately, the ongoing process of globalization continues to blur cultural boundaries, catalyze and blend the acculturation process as it relates to Indian dance and self-expression.
Continue reading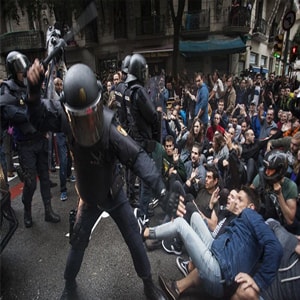 Sample Expository Essay on Violence against Law Enforcement
As the subject of police brutality has gained national news attention, it is equally important to give attention to violence against law enforcement. This sample essay illuminates the seldom-discussed backlash against police brutality. While also a criminal justice essay, this essay is expository in nature because it dissects this topic using logic and substantial research to support the opinion that not all violence is associated with high profile crimes. As a nation, it is imperative to recognize a potential relationship between police brutality and violence towards law enforcement.
Continue reading
These expository essays are just for example purposes. We have many more examples on our blog. Place an order today to receive an expository essay that meets your individual needs.
Components of a great expository essay
An expository essay should have an extensive description, strong evidence and arguments, and a format that will keep readers intrigued
Because expository essays are used to contribute empirical evidence, logical presentation and credible research are essential components. Readers must clearly understand the why and how questions and evidence informing the essay's perspective, as well as why your perspective is important to a specific industry, culture or profession.
Presenting research clearly that's also enjoyable to read can be overwhelming without a structured process. Start with these four stress-busting tips to streamline your writing process:
How to produce an amazing expository essay
An expository essay generally follows a traditional essay format, but is more pointed and direct than many other essay types
Expository essays use objective information to present facts on a particular subject. Expository essays usually use strong language to convey an argument about the subject. Conducting good research, presenting factual evidence, and gathering reputable sources are keys to a quality expository essay.
Step 1:

Choosing a great topic for an expository essay

Your topic should be something you're passionate and knowledgeable about

Choose a topic you feel is important and can form an opinion about. Clarifying your topic is essential in order to write a detailed description. To find clarity:
Develop a solid understanding of why you believe your topic and perspective to be important.
Consider who your readers are and why your perspective may be important to them.
Choose a topic you have some background in and feel comfortable researching.
Step 2:

Researching and writing an outline

Think of your outline as a short list of important points to cover

Think of your outline as a container, or a bookshelf. It's the skeleton structure that organizes and houses your ideas. Each shelf is "labeled" with its own sub-theme. Once you make it, all you have to do is fill it in.

Writing your outline

Your expository essay outline should consist of an introduction, followed by the main points, minor concerns, and strong conclusion or comparison.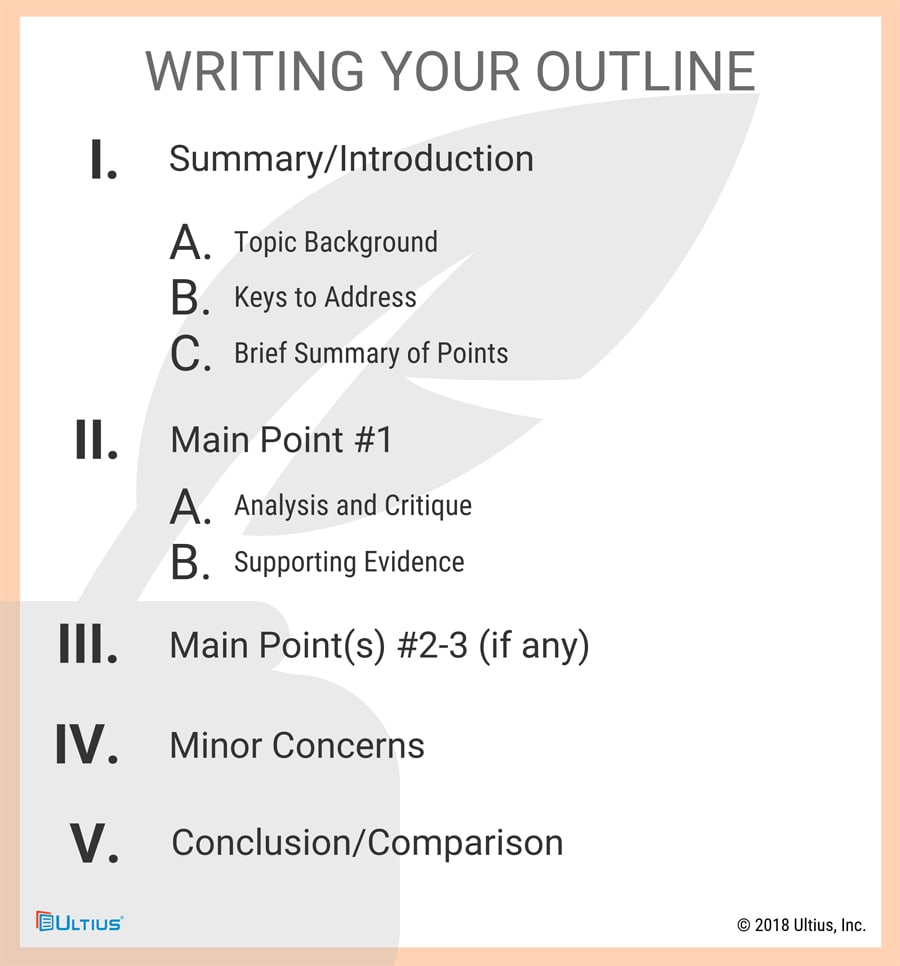 1. Bullet point your outline based on the introduction, body and conclusion.
2. Start your research based on your topic/perspective. Look for common themes in research that support your perspective.
3. Thematically organize: Jot down notes, evidence and quotes from research in the body of your outline. As you do this, divide the body of your outline into common themes that align with the research you find. This way, you can plug your research ideas right into each corresponding section of your outline.
4. Cite, cite, cite! As you gather all your research within your outline, correctly cite every idea that was taken from a source. This will save you LOTS of time later.
Citing your work is a great way to avoid plagiarism, even by accident.
Step 3:

Write your introduction

Your introduction should let be compelling, and convey to readers why you're exploring the chosen topic

Initially, just begin writing (you can edit later). This will help overcome writer's block. Start with a one or two sentence introduction of your topic. State it in a way that explains why readers should care about it and how it's important. Next, write your thesis explaining your perspective.

Expository essays address a specific point or topic. Don't introduce too many ideas or points you won't be able to address later in your essay.

Finally, conclude your introduction by giving readers an outline preview of what supporting topics the body of your essay includes.
Step 4:

The main body and key arguments

This is where you'll introduce any supporting evidence for your expository essay, and go into detail out the problem(s) and any possible solutions

This is sometimes the most difficult part to write, but if you remember to follow your outline formula and the three concepts, describe, inform, and explain, you'll stay on track. Once you get in the swing of writing, it's simple.

Introduce the research for each subsection of your outline using a couple sentences. Next, inform the readers of what's important about it.

Finally, wrap up each paragraph by explaining how it supports your thesis.
Step 5:

Finish strong in your conclusion

Restate your argument, and solutions in a tight and compelling fashion to drive the points home to your readers

You've just taken your readers on a long journey through a lot of research. Now it's time to remind readers of your original purpose.

Your conclusion recaps the most important points of your research in a simple way.

Three key principles when writing essay conclusions

When writing an essay conclusion do not introduce new information, do not be redundant, and avoid generic filler phrases.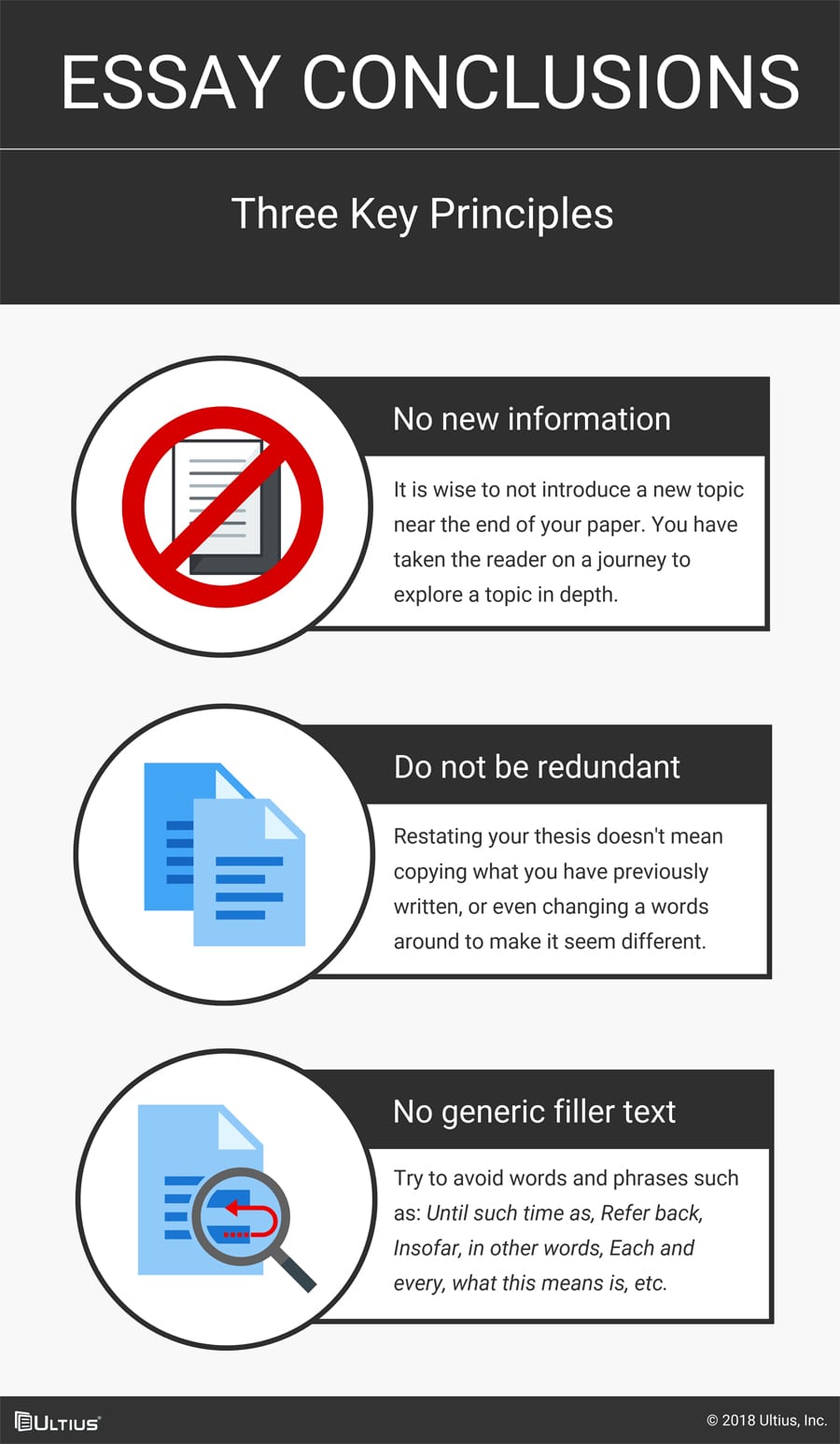 End with a strong statement that ties all your points together considering your thesis. Be careful to do this without introducing any new ideas or theories.
Your conclusion should be closed ended, and make the reader carefully consider the point your expository essay makes.
Step 6:

Citing your sources

Expository essays generally use MLA style formatting, but always check with your professor or instructor to be sure

Double check that all your quotes and paraphrased information are correctly cited. Be sure your citations are consistent and follow your preferred style. Also, be sure all your reference page entries correspond to your in-text citations. Your style may depend on the specific discipline or topic of your essay. Always check with your professor or instructor to see if a specific style is required.

An easy way to do this in Word is to highlight each of your reference page entries and use the "Edit" > "Find" (CTRL +F) function to make sure you've used them in your text, or vice versa.
More help and resources
Check out these helpful resources for thought-joggers and formatting assistance:
Writing resources
Ultius is happy to provide some of the most thorough help guides and tutorials found anywhere online, absolutely free.
Free samples
Check out our sample papers page for more examples of essays on different topics. Don't see what you're looking for? Order your sample today.