Writing & Editing Services
Excellent writing help—on your schedule
Ultius is a simple, convenient, and reliable way to connect with a highly-qualified writer. Great reviews, free revisions, and 24/7 support.
How it works
Connecting with a writer on the Ultius platform is quick and simple. Just tell us what you need - we'll match you with a writer and review their work before sending it to you.
Submit requirements

Tell us what you need written or edited by filling out a brief form.

Writer match

We will find you a suitable writer within a few short hours.

Quality review

Our editors will review the writer's draft and make corrections.

Email delivery

Get an email notification to download it when it's ready for you.
Amazing features
Ultius offers many great features that are unmatched by other platforms you find online. American writers, great support, and industry-leading security are just a few of the great perks we offer.
Click each tab to learn more

Overview

American writers

Quality process

Writer options

World-class support

Private and secure
Snapshot overview
With so many great features, it's impossible to list them all. Below is a snapshot of what you can expect when you order from Ultius.
1-on-1 chat with your writer

Chat with your writer 1-on-1 using the messaging interface. Here, you can:

Exchange files/notes
Review drafts and progress
Provide feedback

100% original writing 1

Your order will be written just for you based on your instructions. We don't re-sell or re-use anything you order.

Anti-plagiarism tools like Copyscape check that your work doesn't match anything else on the internet, ensuring originality.

What's included?

With every order, you will get the following core deliverables:

275 words per page
Title page
References/works cited page
Correct style formatting

Free revisions 2

If you are unhappy, we're more than happy to revise it for free.

Just submit a revision request within seven days of final delivery and we'll get you a revised version within three days.

Free of charge.

Manage orders on any device

Your life is on-the-go and so is Ultius.

Conveniently manage your orders, messages, and drafts from all desktop, tablet, and mobile devices. Our platform is designed to look and work nicely no matter where you are accessing it from.
Only American writers
Ultius only hires qualified American writers from accredited academic institutions. We use an extremely selective hiring process to filter out candidates.
Writer acceptance rate 3
For every 100 writers that apply, we only hire six. Being selective sounds simple, but it means that we have to make lots of very tough "no" decisions for every "yes."
How do we do it? We utilize a thorough and intensive talent sourcing and screening process to ensure that we only hire the best. Take a look below to see some steps of our hiring process:
Writer filtering process
Source candidates
Review resume
Sample work request
Phone interview
Writer orientation
Onboarding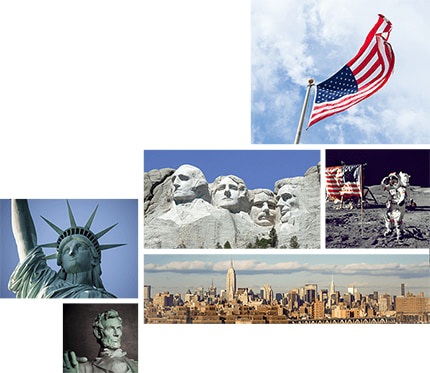 Robust quality-assurance process
We don't just connect you with a writer—we also ensure that the process goes smoothly for you. Our Essay writing help services include a thorough quality and review process.
Client Order

You

Pre-screening

Support

Draft Submission

Writer

Requirements Review

Editor

Quality Standards

Editor

Originality Scan

Editor

Final Delivery

You

Revision Option

You
Advanced writer options
Let our technology match you with the best writer possible. You can also upgrade to a top performer or choose your own expert.
Best available
We will match you with the best writer possible based on your order details.
Our advanced technology will filter through thousands of qualified candidates to find the writer who is:
Most qualified to complete your order
Most likely to complete it on time
Best available is the default option and the best choice for first-time customers.
Graduate writer
Upgrade to a graduate writer and work with the top 10% 4 in our writer pool.
Graduate level writers are hand-picked experts with a proven track record. They have all completed hundreds of orders and have lower client revision request rates.
This is our most popular writer option. It is highly recommended when you need to work with the absolute best writer possible.
Requested writer
Work with a select expert from your favorites list.
With our advanced requested writer option you are in the driver's seat. Here's how it works:
After each order you place is finalized, you will have the option to add writers to your favorites list
Quickly select your preferred writer right from the order form
We will use our Availability Intelligence SM technology to ensure that they are available
This option is recommended for long-term projects and when you want to utilize a trusted writer.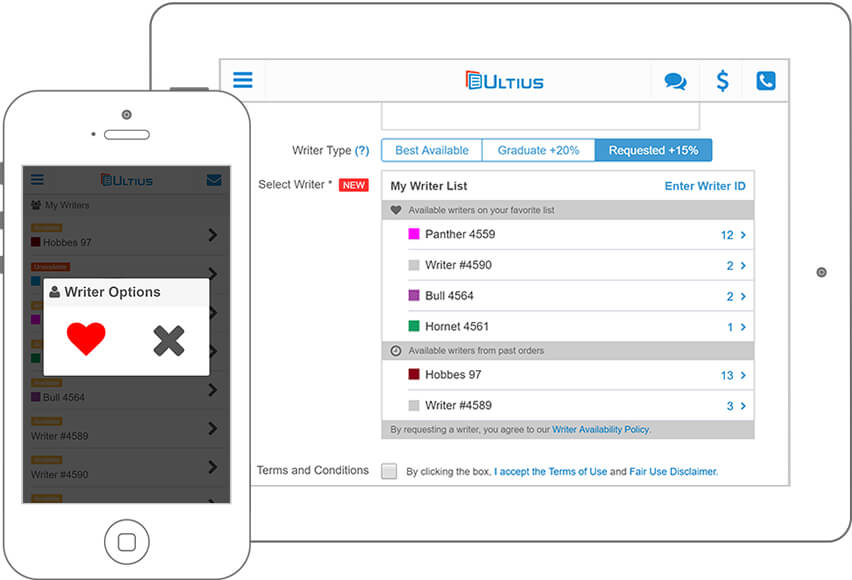 World-class 24/7 support
We believe that the support experience is just as important as the quality of our writers. That is why tremendous client support is a core part of our daily mission.
Any device, any platform

We're only one tap away on any device: computer, tablet, or mobile. You can reach us through voice, email, SMS, live chat, or even Facebook messenger.

Any time

Our support team is truly available 24 hours a day, 7 days a week and 365 days a year to answer your questions.

Real people, fast resolutions

Each of our Las Vegas based support team members are thoroughly trained and enabled to solve your problem in a timely fashion.
Industry-leading privacy and security
Your privacy is extremely important to us. That is why we carefully designed our policies and infrastructure around cutting-edge technology and best practices.
Complete confidentiality

Your order details, personal information, and transaction are private. Writers identify you by a unique client ID number and we don't share your personal information with third parties 5.

Dial-in PINs

When you call our support team or interact with us about your order, we will ask you to verify your account with a PIN code. You create this PIN when you register your account.

2-Step authentication = double security

Staff members are required to use two-factor authentication for all company issued accounts. This adds an extra layer of protection to your sensitive order data.

256-Bit SSL encryption

Our entire web property is protected by 256-Bit SSL encryption. This technology ensures that your order communications cannot be intercepted by malicious third parties 6.
Security vendors and partners 7
We utilize security vendors that protect and ensure the integrity of our services while keeping your private information safe.
Google Apps for Work secures our internal company communications related to your orders.

Google Cloud is a leading security-focused hosting provider that houses our infrastructure.

McAfee Secure scans our website daily for any malicious code and provides our trust seal.

Cisco provides our internal server two-factor authentication tool.

CloudFlare manages all of our website traffic, filtering out the suspicious characters.

GeoTrust issues our SSL certificate, providing 256-bit encryption for all communications on our website.
1,000+ great reviews and going
Customers from around the world rave about our custom writing and editing services. They love everything from our talented writers to our speedy customer support. It's no wonder that we are the global leader in consumer writing and editing services.
We are proud to say that our great ratings come from genuine customer reviews on reputable third-party review platforms. For each review on our website, we provide the link to the original source. This is our commitment to verified reviews.
Gabriel

Posted November 4, 2019

Alicia, is awesome. Assisted me with my issues and resolved then effortlessly

Anonymous

Posted November 3, 2019

Ultius provides me with the best writers and papers. It also has best customer support namely Delia, who is always there to reply back to your messages as soon as possible and provide you with the best help possible!

Mikayla

Posted October 26, 2019

The paper I received back was phenomenal! I was pressed for time and needed help writing this paper. It was so good I made a 100 on it. I will definitely be telling my friends about this website

Anonymous

Posted October 21, 2019

This is a great service to help me stay on course with my essay writing. Thanks to Delia for helping me out.

Anonymous

Posted October 12, 2019

Uitius is the best. I ordered I service and it was done perfectly. I will make refer them to whoever want a service quick and perfect. Once more thanks so much Kahlo, you are the best.

Rhea P.

Posted October 7, 2019

Excellent turn around. I submitted my order at 9 am with a 48 hour due date I received my paper in less than 12 hours and received an A. Excellent customer service!! Will definitely use this service again.

Anonymous

Posted September 23, 2019

Sara was very prompt in answering my questions. I hope that all of Ultius customer service are as courteous as she was. Thank you Sara

Mike T.

Posted September 17, 2019

I am very pleased with the services that I have received from Sara, customer service and Scorpio, writer. These two individuals have been very patience with me and have totally gained my trust with your company.

KD

Posted September 15, 2019

Ultius exceed my expectations. I had 2 research papers due at the same time and they helped me with one while I took care of the other one. Thank you Lizzy Z. and Ultius

AMI

Posted September 8, 2019

I had the pleasure of speaking to Delia for clarification and she was very pleasant and courteous.

Anonymous

Posted September 2, 2019

Sara R was very prompt in answering my question, and provided the perfect solution to my problem. I'm very happy!!

Anonymous

Posted August 26, 2019

I have never had a bad experience with Ultius as I have with other companies. They are legitimate, honest, professional and very helpful. Sara R helped me during my chat and was prompt and attentive. She was very kind and professional and I respect that.

Anonymous

Posted August 5, 2019

The customer support team was amazing. Lizzy, Delia, Sara, and Shauna helped resolve my issues. They are polite and prompt responders. I will always recommend their services. Thank you.

Catia

Posted August 1, 2019

I am extremely happy with Ultius and Brittany. As a full time mom, Full time nurse, full time student, Ultius saves me time. Thank you Ultius.

ULTIUS HAS HELPED ME SO MUCH!! LIZZY HAS BEEN SUPER HELPFUL IN MY EXPERIENCE!

Anonymous

Posted July 22, 2019

Recently, I had a positive experience with the writers completing the papers on time and providing quality work.

My experience is always wonderful and the writers are phenomenal. They are great writers and I never have a problem. I'm thankful I came across this writing services. Also, the writers are always communicating with me efficiently which is awesome.

Anonymous

Posted July 3, 2019

Lizzy at Ultius always gives first class customer service. I know that any issue I bring to Lizzy will be handled professionally and promptly. She's wonderful and Ultius is a better company for having her.

Very satisfied with this service. Kahlo was a fine writer, but there was a concern with one of the references. Since I waited too long to request assistance (7 days) I used the live chat with Alicia. Alicia seemed to understand my concern and opened a work ticket to help. She was patient and explained the situation and how I needed to rectify it. Thank you so much and I hope to hear back from someone soon so I can submit my paper!

Anonymous

Posted June 25, 2019

I have tried Ultius service. At times I get a very best paper but at times I dont. But my order #166309, the writer knew exactly what is needed for my paper. The writer took initiative to go through the rubric in order to meet the requirement of the paper. The writer understood my situation as the previous order on the same subject didnt pass the requirement. I was quite contented knowing the writer take consideration of my mishap. Thank you

Anonymous

Posted June 20, 2019

Excellent writing. Be sure to give detailed instructions for A graded papers

Lindsey

Posted June 18, 2019

I have been using Ultius for a while now and anytime I have any issues they are always quick to respond and resolve. In this instance Delia from the Client Success Team did a fantastic job resolving the issue with my order. I had placed in order, and no writer had accepted it on the day it was due. So I reached out and told the client success team, where then Delia found a writer to work on my order, as well as compensate me for the amount I paid!

I have used Ultius on many occasions and any concerns have always been addressed to my great satisfaction. Sara helped me this time. She was knowledgeable, patient, attentive, and helpful.

Anonymous

Posted May 15, 2019

I was very impressed by customer support Delia!. She was timely. Curious, and very knowledge. She always kept me informed immediately. I completely recommend this company for your professional needs and wonder customer service. Thank you Delia!

I had used Ultius one time before and they came through in my time of need.

Anonymous

Posted April 25, 2019

Delia was very helpful and she is very professional and she is a people person also she help me throughout my order and I was very satisfied with how she help me.

Anonymous

Posted Apr 16, 2019

Outstanding experience... To be honest, I was extremely nervous about the process. However, the customer service was outstanding and my writer was fantastic. I will definitely be back and highly recommend those who are on the fence.

Anonymous

Posted Apr 16, 2019

I've used a bunch of sites like this, Ultius is by far my favorite. The customer service is fast and excellent. Delia was super helpful with my questions about my order.

Christine

Posted Apr 8, 2019

My writer is nothing short of amazing. I love this program and the open ended conversations I am able to have with this writer. He/she has been super helpful and receptive to all of my feedback. Our discussions are concise and I appreciate the extra help.

First time using this service and it was great. Will definitely use the service again or recommend it to friends. Lizzy, in customer service, was wonderful answering all my questions.

Amanda

Posted Mar 25, 2019

Delia is absolutely amazing! She has helped me so much, her customer service was outstanding and she did everything in her power to help me, and to make sure that I was 100% satisfied with my experience with Ultius.

Sandra

Posted Mar 22, 2019

I love Ultius . Very responsive customer support! Patient and taking care of the issue till is solved . Great writers too! Jobs are done on time . I am very pleased with Utilus.

Anonymous

Posted Mar 4, 2019

My experience with Ultius has been really good. They are fast professional and very helpful when you have questions. I would recommend others use this service.

Anonymous

Posted Mar 4, 2019

The best site ever! never had an issue and very reliable. The writers are also very nice and understanding if you want to change things or edit something that was written. Amazing fast service!

Christine

Posted Feb 28, 2019

I selected the wrong due date and decided to contact the live chat for help. Sara R. made the process very easy and stress free to fix the mistake. Nothing but great experiences from this site.

Anonymous

Posted Feb 26, 2019

I had a great experience with the writers at Ultius! The papers were great and they stayed in contact with me. This is the only place I will use from now on!

Mariela

Posted Feb 25, 2019

I love Ultius!! I can trust them to deliver excellent service; both from the writers and customer support!! The writers follow my instructions with minimal contact. Superb service!

Samera

Posted Feb 20, 2019

My experience with Lizzy was awesome. She was very efficient, handled my questions promptly and got me the feedback I needed. My questions were answered and she got me the information I needed. Great customer service

Anonymous

Posted Feb 19, 2019

I have used you guys for more than 30 papers and article reviews. When I was low on time, you guys helped me out. My papers were always well written and submitted back to me on time. My grades always remained high. Thanks for your great work.

Dara E

Posted Feb 18, 2019

I have been using you guys for a long time now, and I am pleased to say that I have never had any problems when it came to my orders. I have used your guys for different papers of many different lengths and those papers were always on time and exceptionally written. I have never gotten a low grade on something that you guys have written for me. Thanks very much.

Anonymous

Posted Feb 18, 2019

Ultius is an amazing organization. I was in a tough place and unable to work this project. This company was able to provide me an incredible mentor who was thorough in research and also provided great insight on a topic that I was quite familiar with. The professionalism and promptness of the team really exuberates academic excellence.

Great experience. The writer exceeded my expectations and I have submitted a new project with them for my business. Customer service is extremely responsive. The work they do is original, I ran the project through 4 different plagiarism checkers and they came back with less than papers I've written myself. Highly recommend working with this company and their writers.

Anonymous

Posted Dec 19, 2018

Although I had trouble processing my payment through my credit card company, Lizzy was patient in explaining to me the errors that had occurred. I was skeptical about using paypal in fear of duplicating the pay…

Youngjae

Posted Dec 18, 2018

I was little wondered about my order that the due date was coming close. I asked about the progress of my order and she replied kindly with a satisfying response. Thank you Ultius!

Kenyda

Posted Dec 18, 2018

Lizzy Z. was incredibly great and kind. She was patient and took her time to solve my issue. I had an issue with my money being refunded and it got solved today.

Anonymous

Posted Dec 16, 2018

Lizzy is very pleasant to deal with.
Learn more
Learn more about our services, browse various customer resources, and get answers to your most important questions.
Pricing guide

How pricing is determined, pricing tables, and what payment methods we accept.

Pricing page

Writing services

See available writing services. We do editing and business documents too.

Writing services

Work with Ultius

Explore career opportunities with Ultius as a writer or staff member.

Free resources

Browse free resources that you can use for your own research and writing.

Writing guides

Get expert writing help with document guides, template downloads, and more.

Questions & answers

Get answers to the most common questions customers have before ordering.
Future writers
Are you interested in becoming a writer on the Ultius platform? We are always looking for talented writers to join our team. Click the link below to read more.
Benefits of writing for Ultius
Our writers enjoy these lasting benefits upon being hired as a freelancer.
Work remotely (from home)
Choose your own projects
Competitive compensation
Dedicated writer support
Advancement opportunities
No bidding system
Core requirements
Before applying, please understand that we have some minimum requirements in terms of your educational attainment and access to required software.
Bachelor's degree from an accredited educational institution
Native English speaker (U.S. resident - we verify this)
Access to a PayPal account
Access to Microsoft Office suite
Application process overview
The application process takes anywhere from a few weeks to two months and includes the steps listed below.
1

Submit application

The process starts when you submit your online application.

2

Resume review

We will review your submitted resume and reach out if you are a good match.

3

Sample work

We will ask you to write a brief sample with provided instructions.

4

Phone interview

We will schedule a brief phone interview with you to ask some follow-up questions.

5

Orientation course

Upon being hired, we require you to take an internal orientation course.
Get started
Apply now or follow the links below to learn more about the position, the company, and anything else.
Availability Intelligence
Our Availability Intelligence technology ensures that if you request a specific writer, there is a 90% chance they will be available and accept it.
When you use our advanced requested writer feature for your custom writing order, we work extremely hard to ensure that your writer is going to be available. We use various signals and internal data points to predict whether the writer will accept the order in the first place.
For example, our writers have profile settings like vacation mode where they can mark themselves as away. We also consider the writer's current workload so they have time to complete your writing order.
These are just a few of the many signals we use when deciding whether to show a writer as available - and we're improving our technology every day to make it even more reliable. As of October (2016), the requested writer acceptance rate is 90%, meaning that there is a 9/10 chance they will be available.
Please make sure to read our writer availability policy before requesting a writer.
Reasons to choose
If you are looking for a writer online, you have a million options to choose from. Here are the main reasons why you should choose Ultius to connect you with a writer for your custom writing, editing, and business document preparation needs.
Better writers

Because of our selective hiring process and commitment to only hiring American writers, Ultius boasts having better writers than anywhere else on the world wide web.

American company

Ultius, Inc. is an American company with offices in Wilmington, DE and Las Vegas, NV. We don't outsource writing and customer support, ensuring you only interact with native English speakers.

24/7 help

Call us toll-free, SMS us at 3:00 AM, or live chat us from your mobile phone. We are available for you whenever you need us, however you need us.

Private and secure

Your business with us is safe and confidential. We don't share your private information and don't make customer orders available for search engines to see.

1,000+ great reviews

Order with confidence knowing that hundreds of thousands of customers around the world trust us with their orders—1,000+ great reviews, A+ BBB rating and 4.7/5 stars.

Editorial review

All orders get manually reviewed by our Quality Assurance team before you get it, ensuring a higher level of writing quality. You also get free revisions if you are unhappy.