Connect with a great writer for your comparative essay
Just submit a few simple requirements and get connected with an expert in minutes.
A comparative essay is a tricky formal essay type that requires you to compare and contrast topics or issues around a specific defining characteristic (like an idea). Your job is to develop the comparative model and deliver an analysis. Ultius can help.
Our expert writers can help you by providing you with a comparative essay based on your unique instructions. Our writers are uniquely trained for this document type and can deliver what you need by your required deadline.
Core features
Customers from around the world choose us when it comes to buying comparative essays because our custom writing services are transparent and include a wide range of features that you'll be pressed to find anywhere else.
The sections below outline what you can expect from our writers when you use the Ultius platform.
What's included
Standard order features
Delivery by your deadline
24/7 customer support
100% original writing
Plagiarism scan (before delivery)
Full confidentiality and privacy
Free amenities
Included with your comparative essay
275 words per page
Free revisions (see terms)
References/works cited page
Title page
Editorial review
1-on-1 chat with your writer
American essay writers
You are guaranteed to have an American writer
We take our American writers guarantee very seriously and work hard to ensure that each and every one of our writing experts are native English speakers with a degree from accredited academic institution.
6%
Writer acceptance rate
On average, roughly 6% of all applicants are hired and included in our writing platform (2015 data).
A stellar track record
Customers choose Ultius because of our rock-solid track record

A+ BBB Rating
With these unique features, you can shop with confidence and rely on our writers with your model comparative essay.
Purchasing process overview
It takes roughly five minutes to buy a comparative essay with our easy-to-use order form. You just have to follow a few specific steps and we will take care of the rest.
Here is an overview of the process:
Submit your requirements - Tell us some basic details about your comparative essay order and include details that the writer will need.
Writer match - We will find you a suitable comparative essay writer based on your unique instructions. We recommend that you review the different writer options that Ultius offers.
Email delivery - Get notified via email when it's ready for download from our secure client portal.
Before placing your order, we recommend reviewing the How it Works page - the page covers the ordering process in detail.
Benefits of buying a comparative essay
Save precious time, work with a true writing expert, and reach your full potential
If you are on the fence (undecided) about buying a comparative essay, first consider some of the core benefits. The list below only outlines a few examples that most customers relate to.
Save precious time

By working with an Ultius writer, you are saving yourself hours and hours of time. By receiving a sample essay based on your instructions, you will exactly what to do with yours.

Dedicated writing experts

Our writing experts know the ins-and-outs of comparative essays, including all of the complexities with the framework, comparative model, and audience analysis.

A great investment in yourself

A minor investment into an expert writer means a great outcome for you and your future. Don't take our word for it - just read the Ultius reviews other customers have left.
Ultius has been connecting customers with writers since 2010, and our success is based on delivering true value for our customers. Our core mission is to connect you with a great writer and ensure that you are supported along the way.
Our sole focus on customer outcomes is what ensures that you will be entirely satisfied with your order.
Common questions customers ask before buying essays
Get answers to your most common pre-purchase questions
Before placing an order, most customers have some basic questions and concerns about the following items:
Pricing
The overall process
Our guarantees
The collection of FAQ items below addresses those items and is tailored specifically to customers looking to buy a comparative essay for the first time. You will also find links to helpful resources for even more information.
Examples of comparative essays
The Ultius blog gives us the opportunity to showcase examples of our original content to illustrate how committed we are to high quality standards. There are hundreds of unique examples posted - free of charge. Take a look at a few samples below.
Sample comparative essays
Read some blog samples our writers have produced for this document type.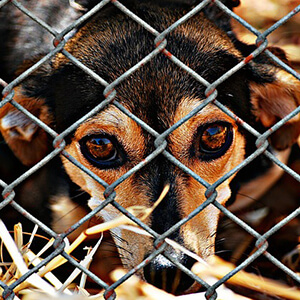 Animal Rights vs. Medical Testing
Medical testing and experimentation is a necessity in progressing the science of healthcare and patient wellness. The use of animals in the testing of new medications and procedures has been a topic of debate for centuries. This comparative essay weighs the benefits of medical testing on animals and the rights of the animals which are being used for testing.
Continue reading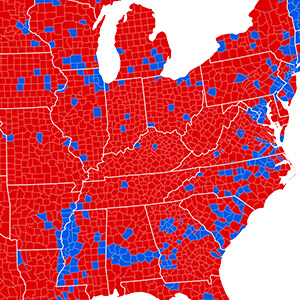 Election Years 1916 vs. 2016
Although our election process hasn't changed since the creation of the electoral college, the candidates for the Commander in Chief have changed dramatically over the last century. The impact of this change has implication worldwide. This essay compares the global environment and the race for the President of the United States in what have been named two of the most important elections in history.
Continue reading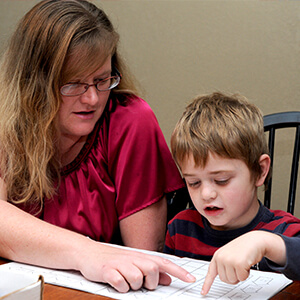 Homeschooling vs. Public Schooling
The comparison between homeschooling and public education is a controversial one with proponents of both feeling strongly about their perspective. This comparative essay weighs the benefits and drawbacks of each environment. The goal of this paper is to clearly present the components of each option in an effort to provide an understanding and platform for making an educated choice between the two options.
Continue reading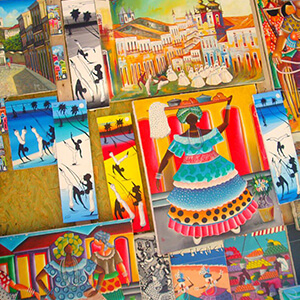 Latin American Art and Literature
One of the most complex topics for a comparative essay relates to the presentation of materials in art and literature. This sample essay provides an excellent outline for approaching a comparative essay which contrasts a piece of key historical literature and a well-recognized painting from the Latin American culture. Outline the key themes of the topics and clearly defining the purpose of this type of comparative essay is critical in producing a quality paper.
Continue reading
Additional assistance
Even if you decide to tackle your comparative essay on your own, Ultius can provide information on how to best approach your project. Following our guidelines can assist you in developing a solid framework for your work and give you the best opportunity for completing a quality finished product.
Our detailed help section provides insight into the core components of comparative essays and the structure necessary to accurately and effectively present key information. We have been in your shoes and know that finding solid advice is difficult.
Components of a great comparative essay
A solid comparative essay includes several key components which allow you to focus your efforts on the purpose of the topic exploration in a clear and concise format. We have studied the ideal formats for comparative essays extensively, allowing us to provide reliable advice and recommendations for constructing an exemplary document.
Components of a comparative essay
The three critical aspects of a comparative essay are the framework, frame of reference, and the comparative model. These three help define the thesis statement.

Key components
Framework
Frame of reference
Comparative model
Clear thesis
The sections below explain each component in more detail.
1

Determining the correct framework

In order to set yourself up for success, you must determine the conceptual framework of your comparative essay.

Comparative essays are typically approached in one of two ways: a traditional compare and contrast model or a keyhole framework.

Compare and contrast. A traditional compare and contrast method is utilized when two topics are compared equally, through an analysis of similarities or differences.

The goal of this approach is typically to find differences in two similar items or similarities in two items which are typically considered unrelated.

Keyhole framework. The keyhole framework is utilized when a single topic is used to examine a second topic in more detail.

In this framework, a detailed account of the initial topic is used to build a larger, more focused analysis of the second topic.

2

Establishing the frame of reference

A frame of reference typically consists of a common theme which you will use to create the comparison between two topics.

Also known as the context of comparison, this includes focusing on themes like:

A founding idea
A specific query
A problem which both topics can be related to for comparison purposes

The frame of reference helps to focus the essay on a specific concept, eliminating the broad comparison and concentrating on the details.

3

Clearly conveying the comparative model

Once the frame of reference is established it is further defined by the comparative model.

This model provides the criteria by which the topics will be measured. Using the topic of medical testing vs. animal rights, the following comparative model would apply:

Frame of reference: ethical considerations
Comparative model: conflicting opinions on the ethical theory that should be used to reach a conclusion

A great comparative essay thus clearly communicates the exact comparative model that is being used in the analysis.

4

Stating a clear thesis

Once the first three portions have been decided, creating a thesis which encompasses the topic, framework, reference, and comparison model will convey the purpose of the essay to the reader.

Often, this portion of the essay will be underlined in order to emphasize its importance. The thesis should be followed by a brief outline of the essay, including:

The background of both topics
The connection between the two topics
The final comparison of the two topics

Some essays will conclude with the decision or opinion of the author, while others will leave the decision up to the reader.

Rules to follow
Compare the respective items
Provide a frame of reference
Identify each position
Avoid being too general

Example thesis

While some argue that there is no suitable substitute for animal testing, others argue that alternatives can be found and that the laws in place to not do enough from an ethical standpoint.
If your comparative essay has these critical elements, then you are ready to move on to the next portion: producing the final document.
Step-by-step guide for producing a comparative essay
When creating your comparative an outline is critical to maintaining the correct format and flow of the paper. When writing a solid comparative essay, the structure of the information and argument must be presented clearly and in the right order so that the topics can be established and background information can be presented accurately so that the argument is easy to follow.
The goal of the essay is to either establish a case for one topic or the other or inform the reader of the information necessary to discern the two topics - and the disparities/similarities between them.
Step 1:

Selecting a relevant topic

Picking the right topic is the first (and most deceivingly simple) step to complete.

Although many topics can be compared, the best selections are ones where a clear framework and frame of reference can be established. A few examples of topics are listed below for reference:
Abortion: Pro-life vs. Pro-choice
Violence in movies: 1966 vs. 2016
Theories in ethics: Virtue ethics vs. utilitarianism
Click here for additional help with picking essay topics.
Step 2:

Create a detailed outline

Once you have established a topic, you will want to create a detailed outline (or plan) for the essay.

This will not only include the formatting and sequencing of the paper, but also indicate the key areas of how to produce a solid essay. While much of the extended outline can be bullet points, the five main areas should be written in sentence format to guide you through the writing process.

Below is an example outline for a comparative essay:
1. Topic introduction

a. Framework
b. Frame of reference
c. Comparative model
d. Thesis statement

2. Background information

Topic A
Topic B
Relationship between topics A and B

3. Comparison

a. Similarities
b. Disparities
c. Theory
d. Conclusion
If you need more information on how to produce essay outlines, see our help section page on essay planning.
Step 3:

Research and record

When writing a comparative essay, it is always advantageous to complete the research ahead of time.

Solid comparative research will unearth a wealth of information and conflicting arguments which can be overwhelming. Spending some time educating yourself on both topics by reading collected literature will help you to sort through the information and choose the facts most relevant to your frame of reference.
Step 4:

Organize research points

Once you are comfortable with the topic and the comparative model which you have chosen, use the outline to fill in the additional information.

Choosing the following research points will allow you to adequately support your comparison:
Key quotes
Experts
Background information
Listing these points, with corresponding references, will give you a solid foundation for finishing the essay writing process. All that is left to do is finish the writing by filling in the blanks on your outline.
If you followed all of the steps listed above, you should have a robust comparative essay that is ready to be peer-reviewed or edited.
Other tools to help you finish your comparative essay
Finding adequate research materials can be difficult when needing current scholarly evidence for a comparative essay. Search engines such as Google Scholar and the Directory of Open Access Journals can help you in finding free resources. Also, often your campus library will provide membership access to additional databases.
Once your research is complete, utilizing sites such as EasyBib or CiteThisForMe can be extremely helpful in understanding the format needed for different reference styles. Some of these sites even provide originality scans through Turnitin or Copyscape.
Finally, Grammarly is a free online service which can scan your essay for grammar, punctuation, correct word usage, and many other common mistakes made when constructing a paper of any kind.