Ultius Blog
Ultius is the trusted provider of content solutions for consumers around the world. Our platform matches customers with highly qualified American writers for custom sample writing, editing, and business writing.
How to Write a Current Events Essay
Current events essays are common assignments given by English professors which means learning to write them is a key to passing and succeeding in English class. Writing an essay may seem like a simple assignment, but when it is due tomorrow, a blank word document and piles of books can seem paralyzing.
This post will cover everything you need to know about how to write a well-organized current events essay including where to find trustworthy help from an online resource like an essay writing service.
Because successful writing depends on how you research and organize an outline to guide your writing, this post will spend a lot of time talking about how to set yourself up for success using research and outlining tools.
We will cover:
What a current events essay is
How to choose your topic
How to research efficiently
How to organize your research
How to create an outline
The writing process
Keys to successful proofreading
Where to find assistance when you need it and how resources such as an essay writing service can help
What is a current events essay?

A current events essay is a written description of a recent situation, issue, or happening. Current events essays area often assigned by English professors as a way to teach students about the research, writing, and editing process.
Current events essays generally:
Are brief
Are written in standard essay format
Include in-text citations and follow a specific citation format
Summarize a recent or upcoming event known to the public
How to choose your topic
Sometimes a current events essay assignment will provide specific instructions about what topic to write about. Other times, students will have more flexibility with choosing a topic. Be sure to carefully review your assignment's rubric and instructions. If you will be choosing your own topic, make note of the following before you narrow down topic choices:
1. Do the instructions place any time constraints on your topic? In other words, does your current event have to be something that happened within the last year or can it be something that happened five years ago?
2. Does your topic need to relate to a specific industry or genre such as politics, sports, or business?
3. Are there any analytical components that are supposed to be addressed by your essay or is it purely descriptive?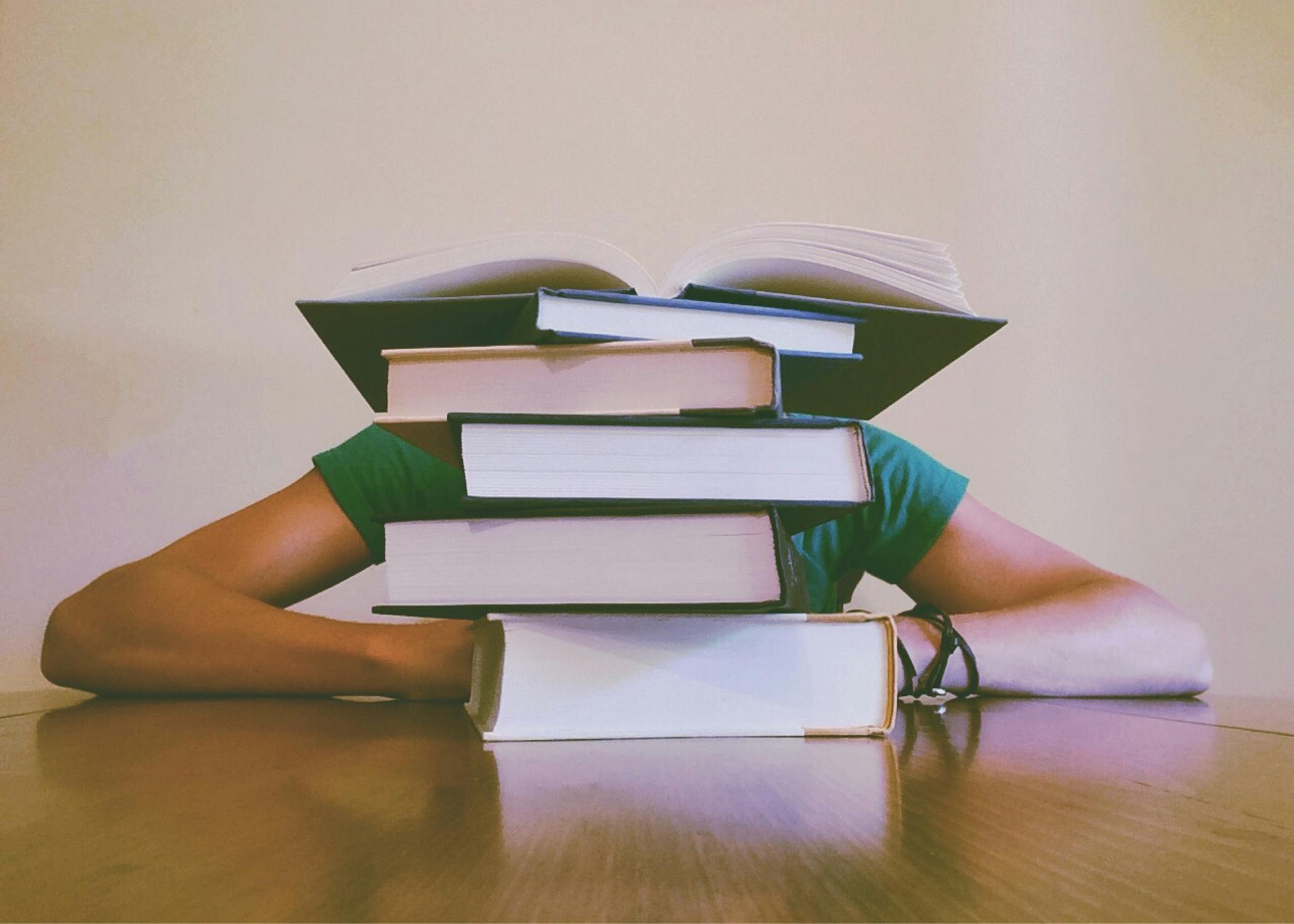 After you are clear on these three things, choose a topic you think will be most interesting to write about and easy to research. If you are not sure, try using Google Scholar to do some exploratory searches.
Choose a topic that is easy to find information about. If you are still not sure where to start, consider reaching out to an essay writing service for thought-joggers and topic inspiration. An essay writing service will generally be able to provide an example paper that can be helpful in generating topic ideas.
How to research efficiently
Tackling the research process can, no doubt, feel a bit intimidating. Here are some basic steps for getting started:
1. Know how many sources you will need so that you can allow enough time to research.
2. Choose credible sources. This will depend on the instructions you are given. some professors allow business or media articles while others will only want scholarly sources.
3. Know exactly what you are looking for before you start your research. Jot down three or four main bullet points of what you will be looking for while you are researching.
Think of these points like a road map. They will guide your reading so you know what passages will be relevant to your paper. Usually, you will be looking for information that relates to the What, Where, When, Who, Why, and How aspects of your topic.
Here is an example:
Topic:
Election of Donald Trump as President of the United States
What happened?
U.S. presidential election
Where did it happen?
The United States, specifically Washington D.C.
When did it happen?
2016
Who was involved?
Donald Trump, Hillary Clinton, their respective running mates, and electors
Why did it happen?
This section may include subjective elements or a discussion with multiple perspectives, unlike the others that are mostly objective facts.
How did it happen?
A majority of electoral votes were cast in favor of Donald Trump
The research process can be one of the most challenging and time-consuming parts of essay writing. Some high-quality essay writing services are able to provide assistance identifying and recommending credible sources. Generally, an essay writing service will do this by providing an annotated bibliography.
How to choose sources

Again, be sure to review your assignment's instructions about what types of sources your professor is letting you use. Wikipedia is almost always not allowed. If you are allowed to use business and media sources, some relevant sites may include:
The Harvard Business Review
CNN
Forbes
Investopedia
TIME magazine
However, if you are asked to only use scholarly, peer-reviewed sources, you will want to use search engines such as Google Scholar, the Cochrane Database, JSTOR, or your school's library database. Make sure that the sources you choose:
Are empirical journal articles or
Are scholarly books or government documents and
Are peer reviewed
If you are having difficulty determining whether or not a source is scholarly, try reaching out to a professional researcher and editor who works with high quality essay writing service such as Ultius. Ensure the essay writing service you choose only hires professional writers.
Discerning primary from secondary sources
Both primary and secondary sources serve a purpose, but using them correctly requires a writer to know the difference.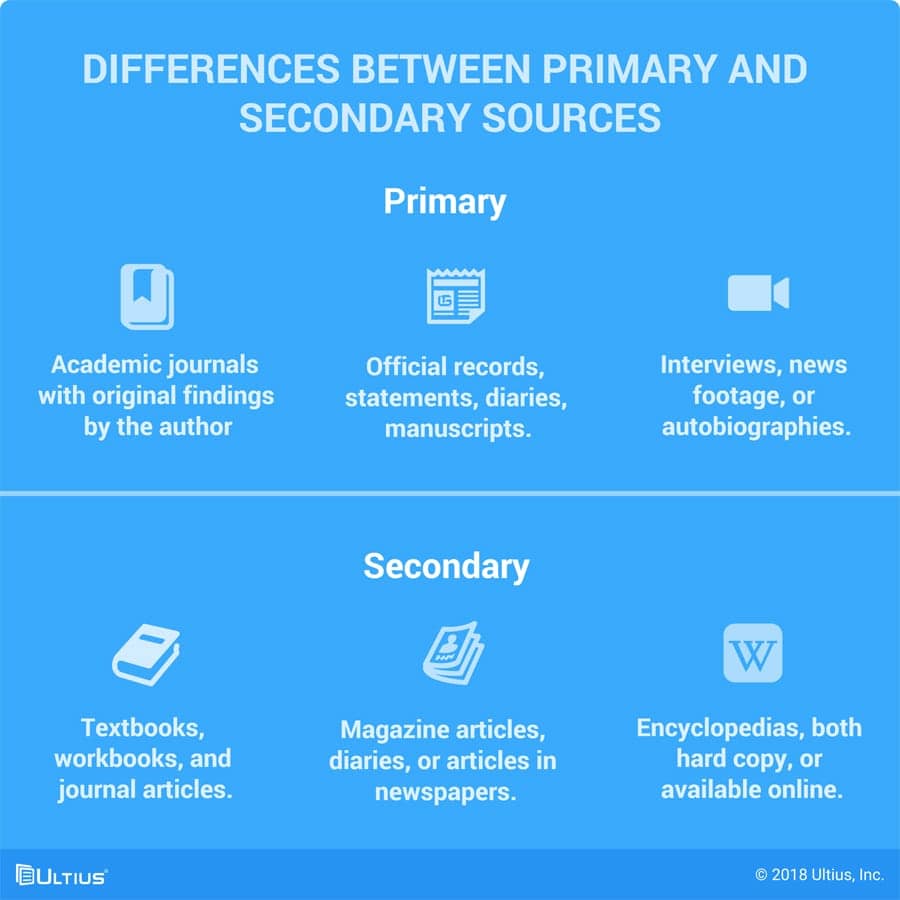 Use the above criteria as a filter when choosing sources to read. Next, choose the sources you will read based on how relevant they are to your topic. Use the title or meta-description to inform you, skim the first couple paragraphs, or read the abstract if one is available.
Look for the most relevant passages
Follow these simple steps to stay organized while you are reading your research:
1. Pause and refresh. Remember that handy bullet point list you created in step #3? (You can also use a What, Where, When, Who, Why, and How list instead of bullets). That list is going to be your reading road map. Take a moment to review it. What information will you want to be looking for while you read?
2. Read with clear intention. Begin skimming and reading your documents with these bullet points in mind. When you get to a section that tells you something you will need to know, read it more thoroughly.
3. Use organizing tools. Use a highlighter tool or copy-paste excerpts to a separate document for later reference. Do not forget to include a citation if you copy-paste, so that you know where each excerpt came from. If highlighting, consider using a different color highlighter for each of the What, Where, When, Who, Why, and How subtopics.
Organize your research
Here are three basic methods of organizing your research: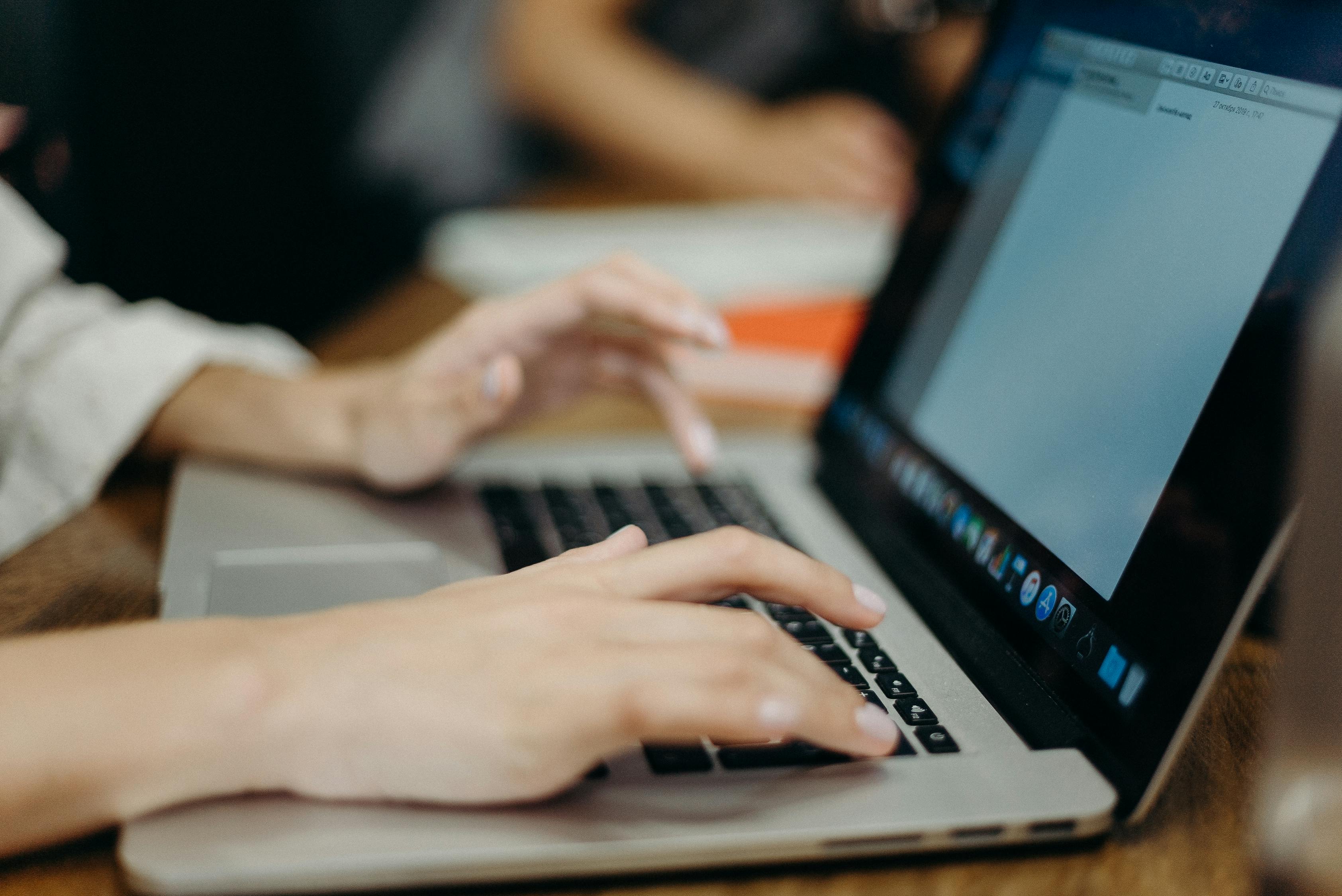 1. If you are a visual learner, use a different color highlighter or text for research that relates to each of your What, Where, When, Who, Why, and How subtopics. Then you will know exactly what passages to use for each part of the outline you will create next.
2. If you like to compartmentalize, open a different Word document for each What, Where, When, Who, Why, and How subtopic. Copy-paste the most relevant research excerpts onto each document. Include citations.
3. Combine methods 1 and 2 above for compartmentalized color-coded research. That way, if you move research around in your outline, you will still know what aspect or subtopic each item relates to most.
Create your outline
A current events essay outline will follow this general format:
Introduction
Body
Conclusion
The body section will include additional subheadings. An easy way to start outlining these subheadings is to make them correspond to the What, Where, When, Who, Why, and How subtopics. For example, if writing a current events essay on the recent election of Trump, an outline might look like this:
1. Introduction. (1 page)
2. Body.

a. A brief description of Donald Trump and Presidential elections. (What)(0.5 pages)
b. The political context leading up to and surround the 2016 election. (Where and When)(0.5 pages)
c. A brief description of all political parties and stakeholders. (Who)

i. Candidates. (0.5 pages)
ii. Senate. (0.5 pages)
iii. House. (0.5 pages)
iv. Campaign initiatives. (0.5 pages)
v. State electors and public voters. (0.5 pages)

d. Polarized political views and primary political issues surrounding the election. (Why)(0.5 pages)
e. Reasons for the outcome. (How)

i. Why Trump one the election over Hillary. (0.5 pages)
ii. Conspiracy speculations and opposing opinions (0.5 pages)

3. Conclusion. Re-summarize the introduction and make note of any key takeaways. (1 page)
Notice the page count notes next to each subheading. Making note of page length per subtopic will also help you to write more efficiently and be sure to hit your assignment's requirements.
Plug your research into your outline

Once you organize your research and create your outline, fitting the two together is like putting together a simple puzzle. Simply select the most important passages of research based on your organized subtopic documents or color-coded notes and place them under the outline heading each passage relates to. Also:
Be sure to include the citations after each. Do not worry if your citations are not perfectly formatted; you can go back and correct them later. (An essay writing service can also help you correctly format your citations).
Do not try to paraphrase information yet. You will write everything in your own words later. Right now, the idea is simply to create a writing map for yourself so that you do not feel lost or stuck once you begin writing. Also, make notes to yourself on your outline. Jot down writing prompt ideas using keywords or simple phrases.
Remember, this process can be challenging the first couple times you try it. That is completely ok. It takes practice. Creating an outline or understanding what research passages relate to what subtopics are things a high-quality essay writing service can help with. But, be sure to find an essay writing service that can create customized research outlines rather than just providing example papers.
Write!
Once you are ready to write, begin by following these steps. Remember, your outline is your road map.
1. Copy-paste your outline to a new document. Save an original version of your outline in case you need to reference it. You will do your writing in the new version.
2. Start writing. As you write, follow your prompts, research, and subheadings. Erase the outline's subheadings and prompt information as you write about it. Analyze and implement your research as you go, using the notes you wrote to yourself.
3. Keep your writing rough. Avoid the temptation to edit as you write. Just keep writing!
4. Start by writing a summary introduction about the entire current event. Keep your summary brief, about one paragraph. This will be the introduction. Do not worry about getting it perfect; you can revise it later. The goal is simply to write an overview.
5. Write the body of your essay following your outline. Use connecting phrases between paragraphs that explain how thoughts and ideas are related.
Finally, write your conclusion. Your conclusion will be a re-cap of the entire essay. It will be similar to the introduction, but will re-state important points the research demonstrated.
Writer's block can be a stressful obstacle for many students. If you are finding it difficult to get the words to flow, consider reading an example essay—which a professional essay writing service can provide—to inspire your writing.
Keys to successful proofreading
Now it is time to go back and edit. During the proofreading process, try these 3 steps:
1. Edit your essay for flow and sentence structure. Fix any awkward phrasing or elements that don't make sense.
2. Next, proofread your essay again for spelling and grammar errors.
3. Finally, ensure all your sources are cited correctly. If you are not sure how to follow a specific citation format, ask your professor for help or reach out to an essay writing service for examples of how a particular citation style should look.
Ask for help when you need it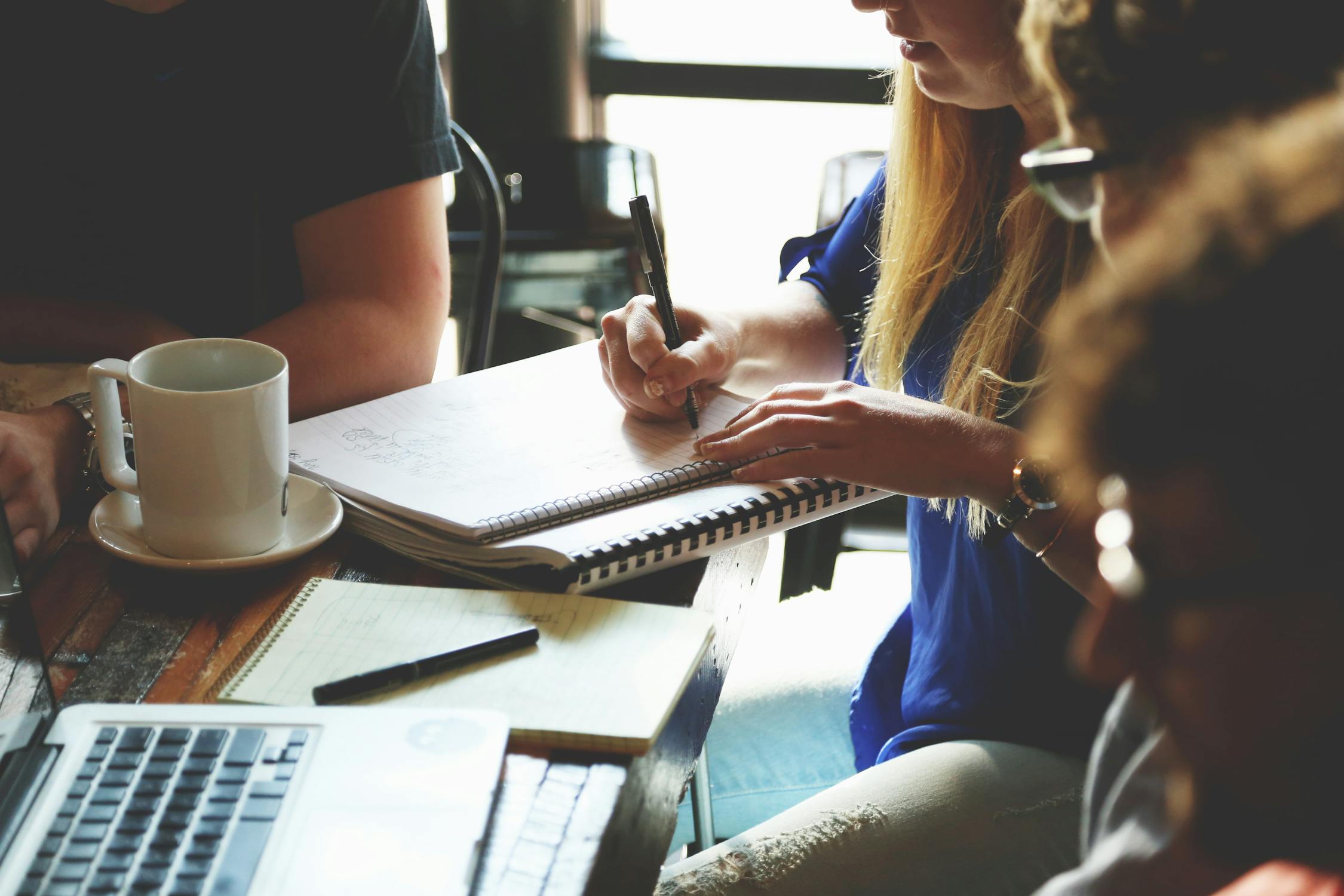 Asking for help is completely ok, and actually recommended. When we have help, we often learn more productively and retain information better.
Despite the many types of essay writing services available online today, high quality essay writing services can be an excellent source of help. Instead of choosing just any paper writing service, the key is to choose the best essay writing service to fit your needs.
Here are some tips for choosing a high quality essay writing service to help with your current events essay:
Read reviews.
Ask for examples of the essay writing service's writing and editing to make sure the quality is up to par.
Make sure the service provides outlining, researching, and editing services in addition to writing.
Steer clear of free services (they sometimes plagiarize content)!
Make sure the essay writing service allows you to message your writer directly.
Follow the steps we covered in this post and choose a reliable essay writing service, and you will be on the road to writing an A+ current events essay.