Annotated bibliography writers, at your service
An annotated bibliography is an important tool for organizing and reporting research
An annotated bibliography is a list of sources used for a research project, along with descriptions of those sources that highlight the main information drawn from the sources.
For example, for a paper on criminal justice, a source in MLA style would look like this:
Okimoto, Tyler G., Michael Wenzel, and N. T. Feather. "Beyond Retribution: Conceptualizing Restorative Justice and its Determinants." Social Justice Research 22.1 (2009): 156-180. Print.
An annotated bibliography would then have a paragraph describing the information in the article.
Ultius can connect you with a writer who's able to provide an annotated bibliography that includes all of the sources formatted correctly in the style of your choice, as well as accurate descriptions of the information contained in those sources.
So, what will you be getting?
You will get a full annotated bibliography. You will have the opportunity to give us the sources that you want used; or, our writers can find the sources for you. Our writers are highly skilled at research and have access to a wide range of academic databases.
Where we find sources
Our commonly used databases
EBSCOhost Academic Search Complete
JSTOR
Google Scholar
Sci-Hub
Amazon Preview
Google Books
Citation styles we accommodate
See the formats our writers work on
MLA
APA
CMS
Turabian
Oxford
Harvard
Others upon request...
Free features
Every order includes these amenities, for no additional charge.
24/7 customer support
American writers
Free revisions (see terms)
No plagiarism
Title page
Style of your choice
Trusted and confidential
Your security is our priority.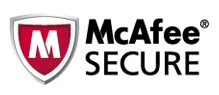 Scanned daily

A+ BBB Rating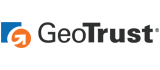 256-Bit SSL Encryption
Ultius is connected with over 2,000 American writers, and we have customers in over 45 countries around the world. We are committed to remaining the world's leading platform to connect you with high-quality writing and editing solutions.
How does it all work?
When you place an order for your sample annotated bibliography, the Ultius order process will begin. Here are the main steps of that process.
The order process
Provide your instructions for the document on the order form
Collaborate directly with your writer
When the writer's done, your document will get reviewed by an editor
The document will be delivered to you by your stated deadline
You can request a revision if the writer failed to meet your instructions
The revision request process
If you need a revision for your model annotated bibliography, there is an easy process to make that happen. Just hit the button on the interface, and let us know what the problem is. Our writers will then take care of it. This is a free amenity that is included with every order.
Benefits of buying an annotated bibliography
Using our writers' services can help you save time, develop your skills, and make progress on long-term projects
There are significant benefits to working with the writers at Ultius to get an annotated bibliography. If you are not sure yet if you want to place an oder, then perhaps you should consider these benefits. These are only examples; there are many more as well.
Save valuable hours

By working with Ultius, you will not have to spend your own time figuring out what an annotated bibliography is supposed to look like. You will know right away, so you can get going that much faster on your own.

The value of professionalism

Our writers have a great deal of experience with annotated bibliographies. By working with our writers, you can draw on that professional expertise for yourself.

Work on ongoing projects

With our requested writer feature, you can now work with the same writer across several orders. The writer will know your project, and this can help you improve the quality and consistency of your own work.
Ultius is on your schedule: we are dedicated to making sure that you will be able to go where you want to go whether that means editing, long-term projects, or help putting together last minute college essays. We are happy to connect you with writers who can provide the services that will allow you to grow in your skills and achieve the future of your dreams.
Frequently asked questions about annotated bibliographies
If you have some questions, you're not alone, and this should help you out
Before placing their sample annotated bibliography orders, many of our customers have some basic questions that they want answered. This includes questions about pricing, the overall order process, and our quality and service guarantees.
Examples of annotated bibliographies
Take a look at these, if you want to see how an annotated bibliography is supposed to turn out. Our writers have a lot of experience with producing this kind of document. These are examples of annotated bibliographies we have developed on various subjects.
Sample annotated bibliographies
Read some sample annotated bibliographies written by Ultius writers.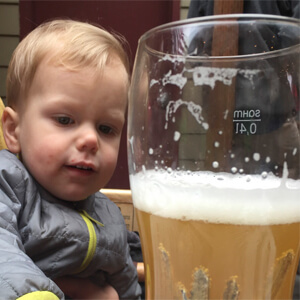 The Legal Drinking Age
It may seem silly, upon reflection, that Americans are considered adults at the age of 18 but cannot legally drink until the age of 21. This annotated bibliography delves into the issue of the legal drinking age and analyzes several sources that address this subject.
Continue reading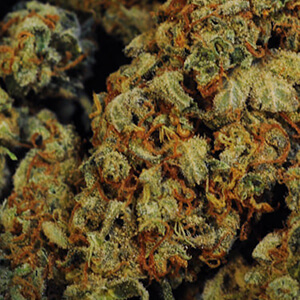 Legalizing Marijuana
Some people believe that marijuana is a dangerous drug. At the same time, more and more states are legalizing it, and it is known to have valid medical benefits. This annotated bibliography considers sources that address this debate over marijuana.
Continue reading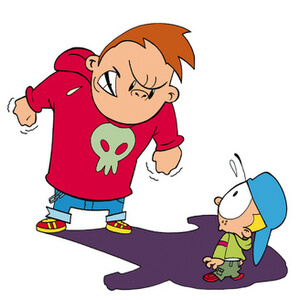 The Problem of Bullying
Bullying is known to have negative effects not only on the victim but also the bully himself and society in general. Cyberbullying in particular has become an issue in this digital age. This annotated bibliography discusses sources that investigate the problem of bullying.
Continue reading
How to write an annotated bibliography
Annotated bibliographies include a list of sources cited within a research paper. Each source is listed in alphabetical order, according to the citation style the paper requires. Underneath each source is a short summary of its information.
Some annotated bibliographies stipulate that the writer include specific statements and conclusions about each source.
Your annotated bibliography entry should state the following:
How the source relates to your paper topic
The author's credibility
The methodology the author used in the source
Annotated bibliographies are used in a variety of academic disciplines, but are most often used in the humanities and literature.
The information included in each annotated bibliography entry validates that you have read and understood each source, while giving your audience assurance the sources are credible and relevant.
Annotated bibliographies should not contain more information than needed or requested. Try to limit the summary of each source to a short paragraph like the example below.
Bassioni, G., Mohammed, F. S., Al Zubaidy, E., Kobrsi, I. (2012, May 1). Risk Assessment of Using Aluminum Foil in Food Preparation. International Journal of Electrochemical Science, 7, 4498 – 4509.
This article focuses on the following three aspects of food and its consumption: weight loss, environmental scanning electron microscopy and inductively coupled plasma - mass spectrometry. An informed understanding of leaching assessment regarding aluminum was completed through the usage of these three methodologies.
Dr. Nancy. (2012, August 21). Leaching Metals and Chemicals from Cooking Surfaces. Retrieved February 18, 2013, from http://www.truthnhealth.com/2012/08/leaching-metals-and-chemicals-from-cooking-surfaces/
The article discusses the positives and negatives associated with leaching metals from cooking surfaces. An assessment of each type of metal is determined. The author makes it a point to speak in general and specifics on all metals covered. There is a significant emphasis on Teflon coating, iron and aluminum in the article. While there is no detailed or precise experimentation performed by the author of this article, there is much to be garnered through the facts and knowledge about each of the metals and their leaching capabilities.
Now that you have an idea of what an annotated bibliography is, let's cover the steps required in order to produce a great one yourself.
Step 1:

Preparing to write your annotated bibliography

Taking strong notes, having your sources available, and understanding them will save you precious time

Gather your sources. Gather the sources that you will be using or have used in your research paper. Some annotated bibliographies are written prior to the actual paper, while others are written after.

Understand your sources. Make sure to read each source and understand the points you need to include or summarize in the bibliography. Often, you will need to include specific information about the author's background, methodologies, and research relevance.

Take good notes! Taking notes on these items as you read or review each source is a good practice that will pay off later. Remember to take notes on
Your impressions of the research
Key points an author is trying to make
How it relates to your paper
Once you gather your sources and have your notes prepared, make sure you're asking the right questions when reviewing your annotated bibliography.
Step 2:

Organizing your sources

Getting your sources together and making sure they're in the correct format ahead of time can save you time and frustration later

Each citation style has separate criteria for different reference formats.
First, identify what format each source is in.
Then, identify which edition of the citation style you need to use. (For example, MLA 7th edition and 8th edition have different requirements for citing online sources).
Once you've identified the format of each of your sources, list them in alphabetical order, as if you were writing a work cited or reference page.
Step 3:

What to include

Including things like info on the author, and vital information on your sources will make your annotated bibliography truly stand out

Some annotations of literary works may call for an identification of the piece's themes, techniques, or inferred commentary.

In some instances, you will receive instructions on what information you need to summarize.

However, most the time you will only receive general instructions to include an annotated bibliography. In these cases, the best practice is to follow a generic format.

A generic format would include the following:
A sentence about the author's background
A summary of the source's information
How the information compares to your other sources
How the source contributes to your topic
Step 4:

Be concise and succinct

Stick with what's really vital, and avoid adding anything unnecessary to your annotated bibliography so reviewers can better digest the information presented

Proofread your annotations to ensure they are not missing any required information. Be sure to eliminate any repetitive language or wording. Do not give every detail about the information contained in the source.

Instead, aim to include critical key points. Read over each source thoroughly and compare the information to your annotations to ensure accuracy.
Writing your annotations (how to produce)
In some cases, the sources you'll include in the annotated bibliography will be given to you. Most of the time though, you'll be finding your own sources. Keep in mind that they'll need to contain information relevant to the paper's topic and/or meet specific requirements detailed in the instructions you have.
If you're having trouble locating relevant sources, expand your search to other academic databases or libraries, revise and refine your keywords, or choose a different aspect of the general topic.
Here are some suggestions on where you can locate scholarly sources:
Free and paid databases
Below is a list of sources, both paid and free that may prove helpful.
| | |
| --- | --- |
| Free academic databases | Subscription (paid) academic databases |
| Google Scholar1 | EBSCOhost - link varies as some universities provide alumni with lifetime access |
| Microsoft Academic Search2 | Elsevier3 |
| Open Edition4 - humanities & social sciences | IEEE5 - information technology |
| Open Library6 | JSTOR7 |
| Orcid8 | Scopus9 |
Before you read each source, be aware of what type of information you need to include in your annotations. Do you need to include your own analysis of the author's information or work? Or are you simply identifying and paraphrasing the information? Note that annotations do not generally include direct quotes and should largely consist of your own thoughts.
Once you've gathered the sources you're going to use, the tips below can help you produce a great annotated bibliography.
1

Format and length

Make sure you are using the correct format and that your annotated bibliography isn't too long or too short

The length of the annotated bibliography will depend on the number of required sources. Typically, two to three concise double-spaced annotations can fit on one page. You'll need to follow normal formatting requirements when you list each source, including indentation rules and listing sources in alphabetical order.

Example citation of a journal article using APA style 6th edition

Chaney, C., & Robertson, R. (2013). Racism and Police Brutality in America. Journal of African American Studies, 17(4), 408-505.

Note: The text of the annotation will need to be placed directly underneath and be fully indented.

Full annotation example of a journal article using APA style 6th edition

Chaney, C., & Robertson, R. (2013). Racism and Police Brutality in America. Journal of African American Studies, 17(4), 408-505.

The authors, both university professors of social work and sociology, compare current police practices to practices that led to the beating of Rodney King. The authors simultaneously examine the public's perception of police practices and brutality. Whether race/ethnicity and racism play a role in police practices is determined through the examination of the findings of the National Police Misconduct Statistics and Reporting Project. Chaney & Robertson (2013) use Grounded Theory Analysis to conclude the public perceives the police in four different manners - complete contempt, with suspicion, as those who engage in acts of brutality, or with respect. While the authors are able to uncover statistically significant evidence for a correlation between race/ethnicity, perceptions of law enforcement, and acts of police brutality, they are unable to provide data on how organizational culture and police force's self-perceptions influence the variables of race/ethnicity, public perception, and acts of brutality.

2

Finalizing your bibliography

A thorough review of your annotated bibliography can help ensure you didn't leave anything out, and give you the peace of mind of doing a job well done

Make sure to review the steps below in order to be sure you didn't miss anything important.

Citation style. Have you listed your sources in the correct citation style? Keep in mind that some styles, such as Chicago, call for a slightly different format between sources listed as in-text citations versus sources listed on the bibliography page.

Ordering. Have you listed all sources in alphabetical order, with the correct indentations?

Summary. Does your annotation summarize the source's information according to the instructions?

Wording. Is the language in your annotations clear and succinct?

Relation to topic. Do your annotations indicate how the source relates to the paper's topic?

If you meet all the criteria above, you should be just about finalized and the tips below will help ensure your annotated bibliography is of the highest quality.
Additional tips and resources
With enough practice, writing an annotated bibliography will become second nature and may even become enjoyable. The Purdue OWL (Online Writing Lab) provides some additional examples of how to write annotations for literary works, which can be more extensive than the illustrations provided in this guide.
Since annotations of literary works are usually written in MLA format versus APA, Purdue Owl's examples are also helpful in demonstrating the use of MLA. The link to the resource can be found here.
Also, our Citation Styles Guide section of the Ultius site can be an excellent resource. Throughout our site, you will find other resources as well that may be beneficial to giving your order the perfect final touch.
Using the tips above, you should be well on your way to producing a high quality annotated bibliography that will be sure to impress your peers, or reviewers.