It's never been easier to order a concise, short essay
Ultius provides high-quality work in just a few pages
A short essay is a compact and direct discussion of a given subject or response to a given question. It requires you to have a strong command of the English language and the ability to express yourself in a clear and effective way, without getting lost on tangents or unnecessary details.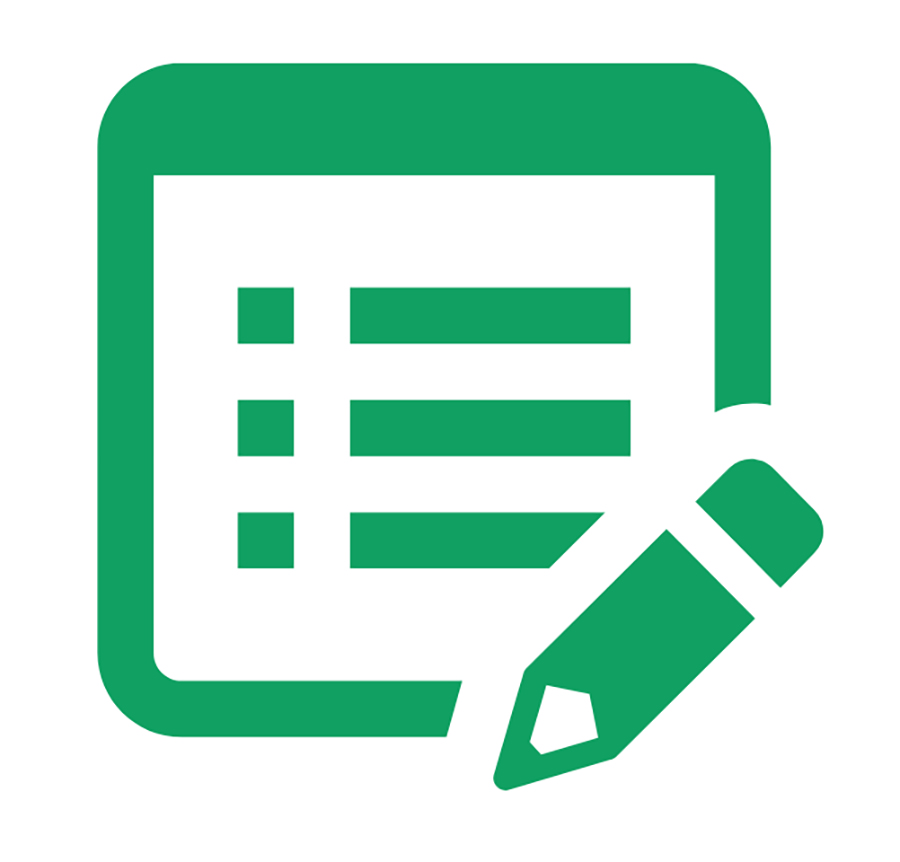 A short essay is usually between 2-4 pages long.
It follows a standard formal essay structure of introduction, body, and conclusion.
It is constructed around a thesis, or main idea to be argued.
Most short essays address topics that can be summarized within just a few pages, and are meant to be just a quick, easy read.
Order a short essay that's written for your specific needs
Let us know exactly what you need in your short essay
Placing an order with Ultius is easy and short essay orders can be placed in no time! Just provide your essay details including the citation style you need, and get matched with a writer. Then, you and your writer can communicate directly with them to ensure your short essay comes out exactly the way you want it.
Simply submit your order, meet your writer, and get your final draft by your deadline. It really is as simple as that!
Standard features included with your sample short essay
Get a high-quality essay, 24/7 support, and more with your order
The Ultius promise consists of what you can expect when you place an order with us. For one thing, your short essay will be plagiarism free, and written by a professional American writer. You will also be able to contact our customer support team at any time, day or night, and your privacy and confidentiality will be protected.
Original, plagiarism-free work

All writers who work with Ultius are expected to produce original content. This means that your short essay will be written specifically for your needs.

Quality American writers

Our writers are all American; we do not work with writers from other countries. Our writers are matched with order according to skill level required, so that you'll never get a writer who's not up to the job.

24/7 support

Our customer support team is available around the clock. There are multiple ways in which you can contact them, including telephone, email, and instant messaging. We're here to help.

Confidential, private, and secure

Your privacy and confidentiality are our priority. Our website and system are designed in accordance with rigorous security protections, so that you can rest assured that your personal information will be in safe hands.
These are the key elements of what we like to call the Ultius promise and these are features included with each and every short essay order.
We guarantee an original essay written to your exact specifications
We are committed to ensuring that our writers produce completely original work. Do you just want a generic short essay, one that is formal, or one that is argumentative? Let us know exactly what type of short essay you need, and what it must contain.
Once your short essay is written, it is then carefully reviewed by editors in order to ensure that the writer has properly cited all quotes and references.
Ultius connects you with professional short essay writers
Our writers have an impressive history of writing great short essays
Ultius has an outstanding track record when it comes to your short essay needs. Every essay, including short essays have many different elements within it, such as arguments, observations, reflections, recollections as well as criticisms. From cause and effect essays, to descriptive essays, to your custom specifications, every Ultius writer knows the science behind a writing a good short essay.
Included with your short essay
Below are just a few items included with your order
A title page
An original, plagiarism-free essay that is creative and uniquely written
A bibliography with references formatted to your specifications
Our mission
This is the reason that we exist
Our mission is to conveniently deliver high-quality content and offer tremendous client support.
Trusted since 2010
Providing high quality content solutions since our beginning.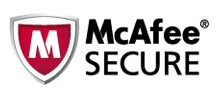 Scanned daily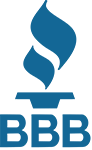 A+ BBB Rating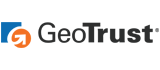 256-Bit SSL Encryption
Ultius has successfully delivered over 100,000 orders, including short essays since our inception. American writers have served customers in dozens of countries around the world. You can be confident your short essay will be written to our highest of standards.
Some questions we're asked by customers about buying a short essay
We're here to address any concerns you have
If you still have further questions about what it's like to work with Ultius for your short essay needs, we want to make sure that we are here to address them. It is important to us that our customers are as comfortable and in-the-loop.
Will you really meet my deadline?

Yes, as long as you keep in contact to answer any questions your writer may have. If you fall off the map, then it may become necessary to negotiate an extension, depending on how important your response would be to the completion of the order.

What can I do if I'm unhappy with the work?

Every Ultius order comes with the amenity of a free revision request. You can make this request easily in the event that your writer has failed to meet your specifications. You'll have a week to make the request, and you'll have the option of paying a fee to expedite the request, if needed.

How much will a model short essay cost?

Our prices vary on the basis of how close your deadline is, level of writer needed, and how many pages you'll need written. We have a full pricing chart, as well as a customer support team, available for your consultation if you need more information.
These questions should cover the main concerns that most customers have regarding what it's like to place a model short essay order with us. If there is anything we haven't answered here, though, please feel free to contact our customer support team for further clarification. Support is available 24/7.
Example short essays by professional Ultius writers
You can see examples of our short essays for yourself
The examples below display how the writers who work with Ultius may take care of your short essay. Take a look at these sample works. They have been written exclusively for demonstration purposes: they have not been written for other customers, and they are not to be used without proper referencing.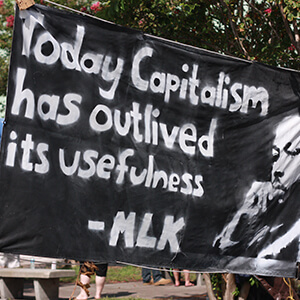 Why Capitalism Is a Volatile System
Capitalism has been incredible at producing material wealth; but at the same time, we are also seeing a growing polarization of that wealth between the 99 percent and the 1 percent. This short essay suggests that this is due to the inherent nature of capitalism itself, and partly to well-intentioned regulations that often end up making the situation worse. The essay concludes that the way forward will be difficult.
Continue reading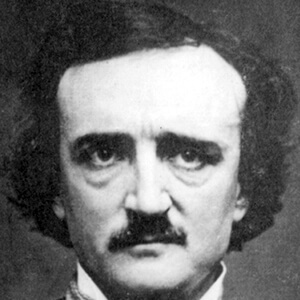 Short Essay on the Life of Edgar Allan Poe
Edgar Allan Poe is regarded as, among many things, a master of dark fiction. His poems and stories chill the blood, even today. This short essay written on the life of the famous American poet offers great insight into his life and passions.
Continue reading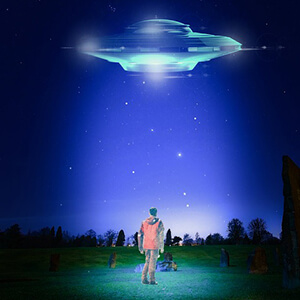 Short Essay on the History of UFOs in the United States
Humans have been reporting UFO sighting for centuries. Even some of the earliest recorded accounts of human existence contain references to UFOs flying across the sky or visiting Earth. From the beginning of the colonization of America, there have been reports of these objects in the United States.
Continue reading
The writers we work with produce a high-quality short essay, every single time. If you would like to see some additional examples of our short essay work, our blog is a great place to look. We want you to be assured that if you place a short essay order with us, the product you will be receiving will be of the highest quality.
How to write a short essay for yourself
A short essay should be able to convey your point in a concise manner.
A short essay is a specific form of essay that is characterized by strong structure, sharply chosen main key points, and a succinct but thorough overview of the subject matter at hand. A lot of people can make a lot of mistakes in any one of these areas.
A short essay follows a formula with a few key elements
There is a pretty basic formula to writing a good short essay, and you can learn it easily enough. Behind strong writing must exist strong conceptualization. There are four main elements must be included in a great short essay.
An interesting topic
A clear thesis statement
A structure where the main points are taken from the thesis statement
A succinct but cohesive conclusion
For a very short essay (say, less than 2 pages), all these elements may not be necessary. But they are usually dispensable for a more average-length (say, 6-page) short essay.
1

An interesting topic

Every great short essay needs a good topic

If you need to develop the topic yourself, then you should focus on picking a topic that is interesting, either because everyone is talking about it, or because few people know about it.

Ideally, the topic should be narrow enough to fit into the length and parameters of the short essay itself. However, a broad topic can often be narrowed down by the thesis statement (see next point).

2

A clear thesis statement

This statement makes the scope of your short essay very clear

The thesis statement almost always goes at the end of the introductory section of a short essay. it also gives the reader a picture of the overall structure of the short essay as a whole.

Don't get long-winded. Remember, it's a short essay. Don't waste your page space with long, drawn-out terminology.

If you get the thesis statement down right, then you should have a fairly easy time developing the rest of the short essay, since you will know what you are going to talk about next.

3

A strong structure

A strong structure will help the flow of your essay

One of the most important things for a good short essay is that it should not meander: it should clearly do what it set out to do — not less, and not more. The scope of the short essay is defined by a good thesis statement (see point above).

Try to remember these tips

Key points: The main parts of the short essay are usually the key points found in the thesis statement.
Stay on target: You should write about what you say you are going to write about, and then close the essay.
No room for fluff: Keep your page length in mind, and don't waste time on things or ideas that don't add value.

A strong structure is the key to any essay, and remembering the tips above will help your short essay stay on point.

4

A concise conclusion

Your conclusion should emphasize the points you made in your essay

Hammer the point home: A good short essay generally ends with a strong conclusion that reiterates the introduction.
Recap how you got there: Summarize the main points that have been made over the course of the essay.
State your intent: Include some indication of a main idea or thought that the reader should take away from the short essay after having read it.

A good conclusion also provides the short essay with a good sense of balance and symmetry.
Steps to writing a stand-out short essay
If you choose to write your short essay yourself, we're here to help
In order to write a stand-out short essay, you will need to have good skill with concepts. You will need to know exactly what you are trying to do, structurally, and to establish the scope and limits of your short essay in an effective way. These four steps will help you do that.
Step 1:

Select an interesting topic

Your topic should reflect the main focus of your short essay

Once you figure out what exactly you're going to write about, make sure your essay contains enough information to cover it. You may select a topic that has many subtopics.

Knowing these subtopics of time will help you illustrate the main topic you want to cover. If you are assigned a topic you didn't choose, research the subtopics to make sure you have broad coverage of the main topic.

Conciseness is key. It's important to remember this is a short essay. Make sure your topic is something that can reach a satisfying conclusion in just a few pages.

If you aren't assigned a topic by an instructor, choose something that interests you. Choosing an essay topic that is interesting to you gives you the opportunity to expand on something you're interested in. This can help keep you motivated when it comes the actual writing of the essay itself.
Step 2:

Establish your scope and limits

Stay focused, and don't get lost trying to branch out

Once you have your topics, and subtopics set, make sure your focus is where it needs to be. When you discuss your subtopics, make sure you're always using them to highlight the main topic. Subtopics are meant to support, not dominate the main focus of the topic.

Remember, this is a short essay. Don't spend too much time on items that don't contribute to the key point. You don't have a lot of space with a short essay, so you want to make sure everything you include adds value.
Step 3:

Create manageable sections

Break the material down into a few sections (between 2 - 6)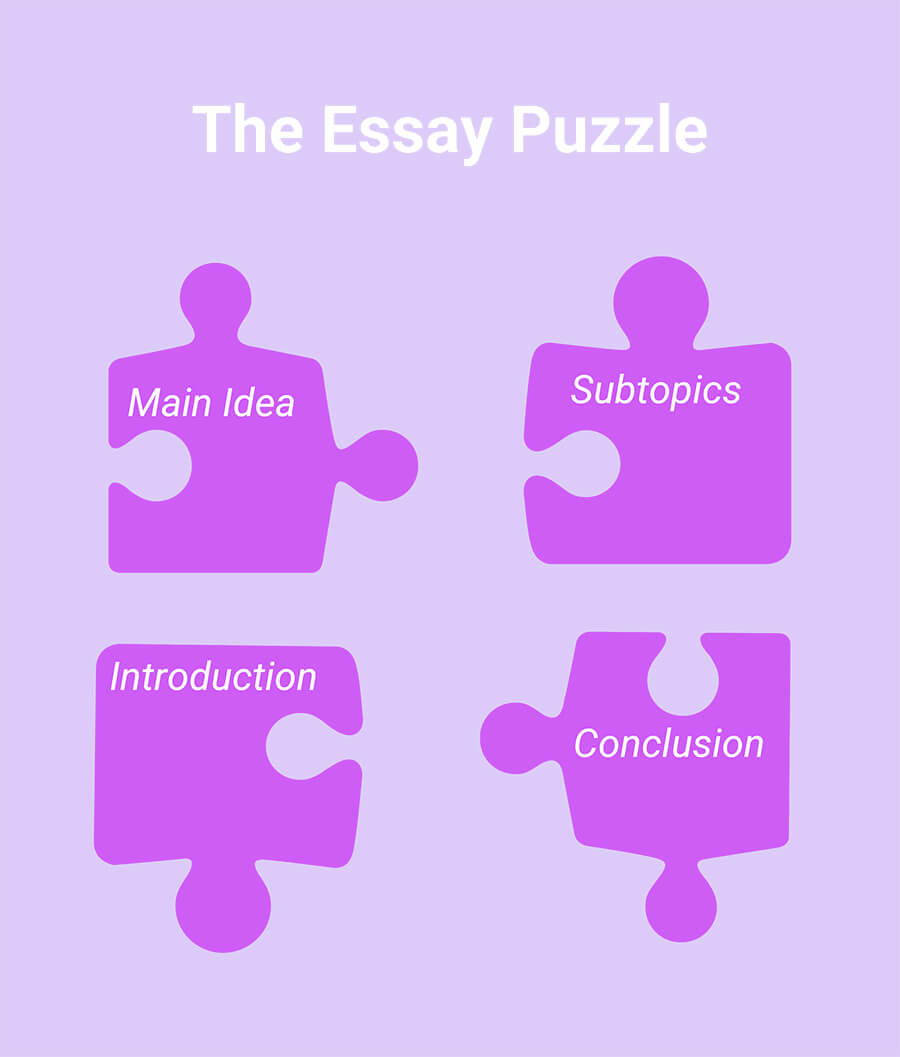 What are the subtopics you would like to discuss to develop information about your main topic within the available space? Knowing how to properly edit your essay will help you break it down into these sections.
Focus on one section at a time, until that section is complete. Then, move on to the next one, and repeat. Think of building a puzzle.
You complete one section at a time, and piece the whole thing together once your sections are worked out.
This process lets you know where certain sections may fit better than others.
Writing doesn't have to be done in the order of the story. Once you have all the pieces, you can put them together in whichever order fits best.
Step 4:

Develop logical flow

Link up the various sections of the essay in a logical sequence

So, now you have your pieces and need to put them together. When you're developing a logical flow, you want each section to make sense to the reader. Avoid jumping from subtopic to subtopic. Instead focus on which section should follow the previous section.
Does a certain section nicely segue into another section?
What knowledge should the reader understand beforehand before moving on to a different subtopic?
Are the subtopics building to reveal the ultimate point of the essay?
Asking yourself these questions as you piece together your short essay will help you develop a logical flow that your reader(s) can easily follow.
Additional short essay references
If you would still like to try writing a short essay on your own, then there are plenty of resources outside of the above material itself that can help you with this task. The Purdue OWL is one of the single best resources available online if you need help with citation or reference issues.
Even if you do not want to purchase a sample short essay from us, don't worry! We are still committed to helping you achieve academic success. There are several resources and tools you can find across our website, including writing samples and glossaries, that you can feel free to use in order to become a better writer.