Ultius writers know that a great history paper must be accurate
At Ultius, we work with professional writers who approach history papers with great care, and exquisite accuracy in every order
Writing a well-organized history paper takes time. History papers include hypotheses backed up with accurate data, sources that comply with your chosen style guide, and information organized into an outline readers can easily understand.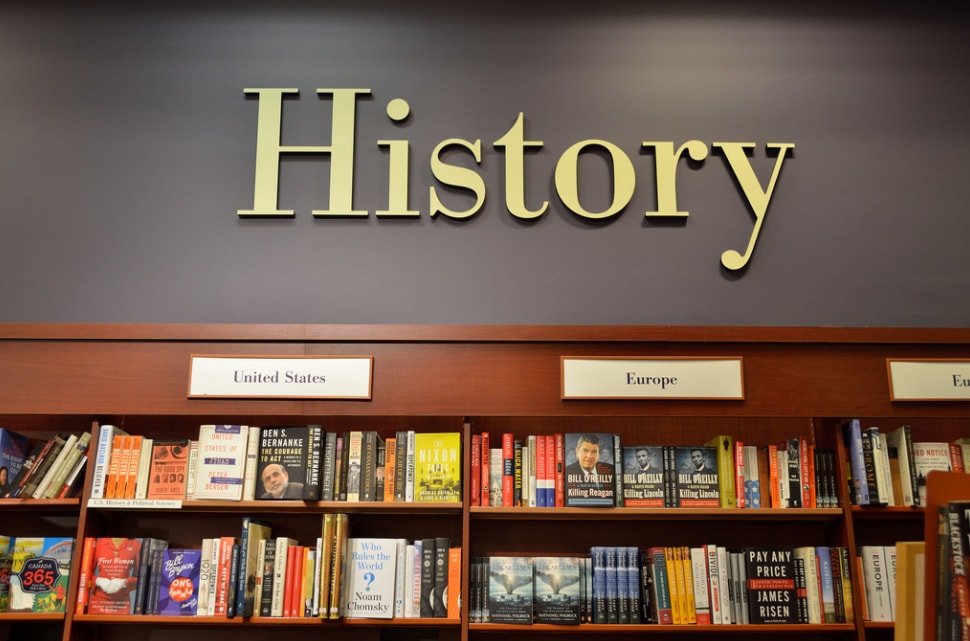 Our writers gather accurate, peer-reviewed historical data and know how to utilize these sources.
Your history paper purchase includes free editing, and saves valuable research hours
We know how difficult history writing is, and we work with professional writers and researchers who can help you through the process. You can work directly with your writer to ensure your sample is accurate and contains the vital information is written in a professional manner.
Writers research data using peer-reviewed databases, create sources and a reference or work cited page that adhere to your style guide, and create easy-to-read content while maintaining a professional tone.
Accuracy is key

Historical papers require an intimate knowledge of the subject and use of accurate information. One incorrect date makes your entire project false. Ultius writers select data that has been reviewed by industry experts, and editors double check the paper for errors.

Free editing included

Grammatical and spelling errors also send the wrong message to audiences. We work with professional editors who will review your document for any grammar or spelling errors, plagiarism, and readability. You can be rest assured your history paper sample adheres to all requirements.

Communicate with your writer

It's difficult to hand your important projects over to strangers. You want to make sure everything is correct and no revisions are necessary at the last moment. Ultius provides a free, in-house chat service to facilitate communication with your writer at any time.
Ultius works with professional writers who specialize in creating custom content. By working with an Ultius writer, you'll have help with conducting time-consuming research, explaining content and organization, answering basic questions about style and grammar, and organizing your sample into a project that will garner high praise.
Our writers pay attention to the details in your history paper
We use the requirements you submit with your order, and highlight the key points, and details you need to convey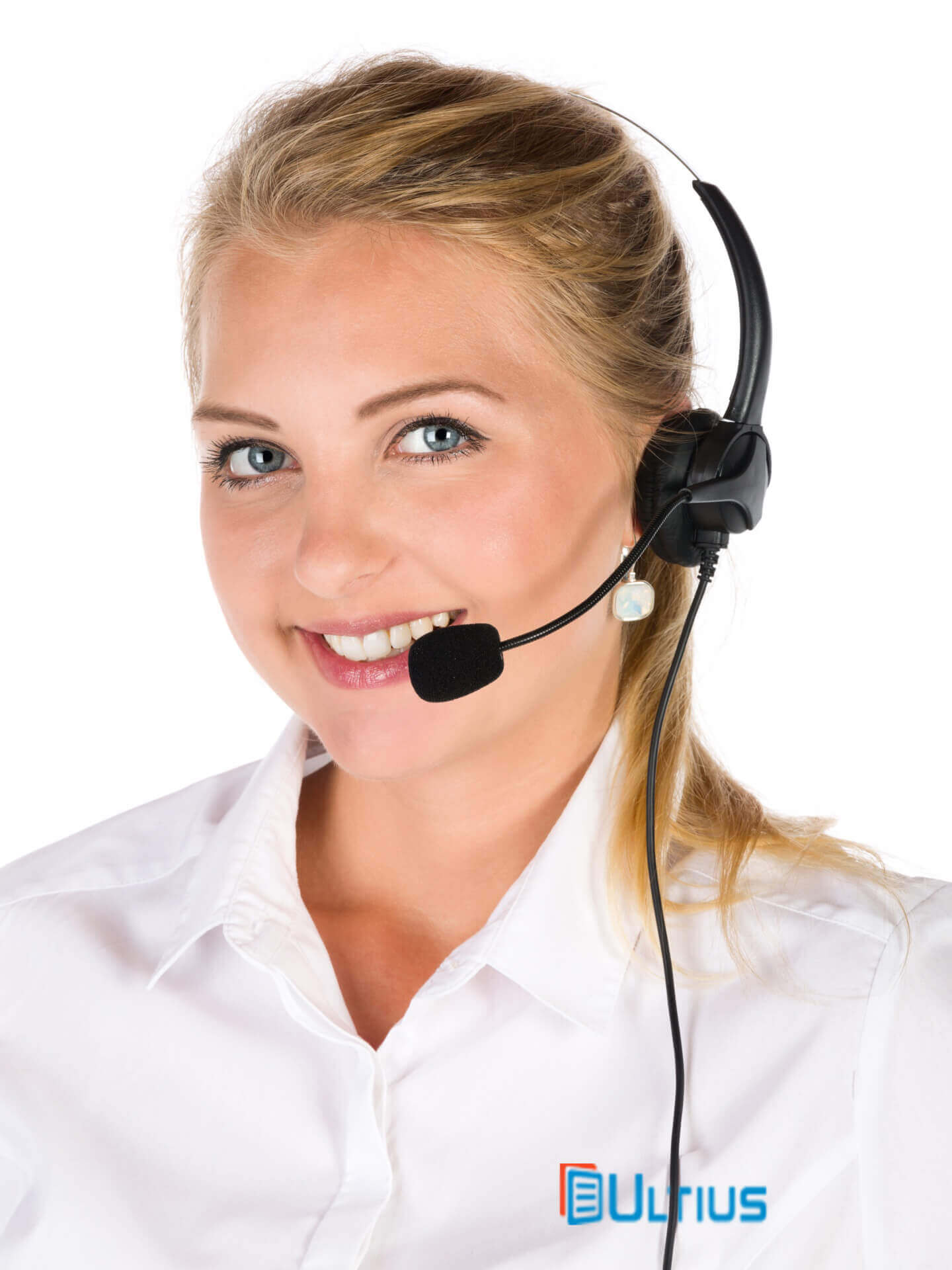 Once you place your order, and submit your sample history paper requirements, a professional writer will start working on your project. Writers use your requirements to create a workable outline.
Once your order is processed, we make your project available to a small pool of professional writers qualified to handle the order. The writer will make an initial introduction and clarify the criteria submitted. The outstanding editors at Ultius will review each draft before sending to you for final approval.
Basic features that are included with every order
Our customer service doesn't stop when you place an order. Working with us comes with features you don't get elsewhere
Writing and editing your history paper model is only one part of our custom content creation services. We work with professional writers and editors training to use professional style guides common to history paper writing such as MLA, Chicago, and APA.
Writers only use peer-reviewed sources and information from industry approved databases. Each order includes footnotes and endnotes, an organized citation page, and graphs and tables to supplement information. Every paper is checked for plagiarism.
What you can expect
Primary sources
Correct styling and formatting
Footnotes/endnotes
Clear citation page
Original Work
All sample orders are checked thoroughly with plagiarism scanners to ensure your sample order is completely original. At Ultius, we do not condone plagiarism.
Trusted platform
Connecting clients with talented history writers since 2010.
Your security is a priority
Ultius ensures that your information is always private, safe, and secure.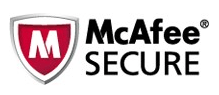 Scanned daily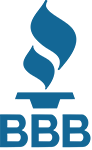 A+ BBB Rating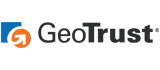 256-Bit SSL Encryption
Not only does Ultius take pride in providing top content creation, we take your privacy seriously. Your information is kept confidential, and our site is scanned each day using state-of-the-art security systems.
Frequently asked questions about buying a history paper
You may have some questions about buying a history paper, and we're here to answer them for you
Customers sometimes have a few extra questions before placing a history paper sample order. We've compiled a short FAQs section to help you understand our refund policy, how identity verification works, where writers obtain peer-reviewed data, how fast orders can be delivered, and more.
Ultius takes steps to make our order process, writing structure, and service guidelines as transparent and easy to understand as possible. Feel free to contact us if you have any questions or concerns. Example history papers written by Ultius writers.
Our writers are experts at producing accurate history papers, see for yourself!
Ultius only works with writers who have proven they have exceptional writing skills and show an aptitude for writing. Professional writers we work with often hold graduate degrees or are experts in their field. Here are a few history paper examples from our blog they have created.
A Historical Essay on the Magna Carta
The Magna Carta was the stepping stone to democracy in Great Britain. The legal document was signed by Parliament and King John in 1215. It limited the monarch's power and shifted most government control to Parliament. This sample history essay discusses the historical ramifications of the Magna Carta.
Continue reading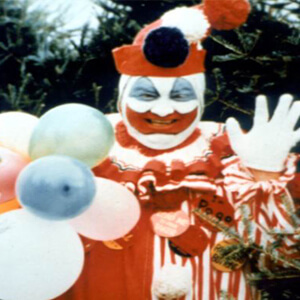 Sample History Class Research Paper: History's Sociopaths
Sociopaths are society's real-life monsters. They appear in your life as friends, earn your trust, and wait for the moment when they can attack. Most sociopaths show no empathy or remorse. Psychiatrists say they are manipulative, shallow, and pathological liars. This sample paper takes a look at sociopaths throughout history.
Continue reading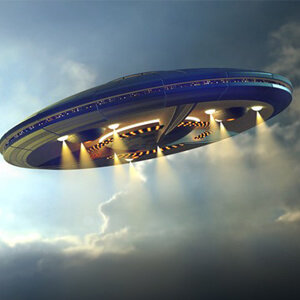 Short Essay on the History of UFOs in the United States
Strange lights, crop circles, and alien abductions have awed humans for centuries. Even the earliest periods of human existence recorded flying saucers and other UFOs. The United States is of particular interest to conspiracists who believe the government covered up an earlier alien visitation. This sample essay explores these sightings.
Continue reading
Guide to drafting a memorable history paper
The purpose of a history paper is to make an argument about an historical person, place, or event.
Due to the virtually unending amount of historical information and resources available today, history papers boil down to perspective. Ultimately, you are being asked to make an assertion--a forceful statement of belief, or, an argument about a specific topic.
In this case, historical evidence is required to back up your thesis.
Once you have deciphered the type of history essay you have been assigned, you are ready to begin the writing process. The next section of this guide will walk you through the history paper writing process step by step.
History papers are most often written according to the guidelines of the Chicago Manual of Style (CMS).
There are two main types of history papers: review essays and research papers.
Review essays are written in response to assigned class readings.
Research papers require additional, independent research and often allow you the freedom of choosing your own topic.
Both rely on the formulation and expansion of an argument. Here are some common arguments used in each type of paper:
Review essays versus research papers
Both rely on the formulation and expansion of an argument. Here are some common arguments used in each type of paper:
| | |
| --- | --- |
| Review essay | Research paper |
| Scholars have disagreed about a topic, and your paper explains why one party has been more convincing than the other(s) | No one has written about my topic. Despite this scholarly neglect, my paper explains the significance of my research topic and offers a provisional interpretation of this new material |
| Scholars have disagreed about a topic, and your paper demonstrates why the entire debate needs to be recast in a more meaningful direction | A few scholars have written about my topic, but gaps and deficiencies in the literature still exist. My paper examines new or different evidence to correct these shortcomings |
| Scholars have (more or less) agreed about a topic, and your paper argues for a different, better, or more nuanced interpretation | Many scholars have written about my topic. Despite this attention, my paper calls for a reassessment of the existing literature based on recent findings, new methodologies, or original questions |
Components of a great history paper
Try breaking your paper down into smaller segments, and work on those one at a time
1

Organizing your history paper

Once you have your paper broken down, focus on each section independently

Writing a history paper may seem like a daunting and arduous process. Breaking the process down to some key steps will help make it more surmountable.

They use these outlines to ensure adherence to your criteria and help them focus on detail and accuracy.

2

Identifying the key question

Before you begin writing, be sure you understand the prompt

Often, professors will ask many supporting questions that revolve around a key question. The answers to these supporting questions should work together to answer the primary question without seeming disjointed or disconnected.

Do not fall into the trap of simply listing your answers without tying them together into a cohesive argument. Look for action words in the prompt like "analyze," "investigate," or "formulate"-these are usually clues to the key question you are expected to answer.

Do not forget to answer all the supporting questions as well or your grade may suffer as a result.

3

Brainstorming possible arguments

Once you have identified the prompt's key and supporting questions, take some time to think about what you already know about the topic

Once you have identified the prompt's key and supporting questions, take some time to think about what you already know about the topic. Make a list of ideas or draw a cluster diagram to help you answer the questions who, what, when, where, why, and how. The point here is to go from general to specific. Once you have a good list started, ask yourself the following questions:

Do you see any patterns in your brainstorm?
What questions have presented themselves?
Can you identify a possible argument?

All this information can guide you as you begin your research and ultimately develop a thesis.

4

Conducting historical research

Be prepared to back up your reasoning for including certain sources

Due to the wealth of information available, it can be difficult to determine precisely what to include and what to exclude when conducting research for a history paper. Even scholars often dispute each other's sources. There are two main types of sources in the field of history: primary and secondary.

Differences between primary and secondary sources

Primary research is conducted by the researcher, while secondary research is obtained from external sources.

Your school's or local library's in-house or online catalog is an excellent place to begin your research. You should be able to narrow your search by time period as well as source type, which will produce the most accurate and usable results for your topic. If you do not have access to a library, there are many places online to conduct quality research. Google Scholar is an exhaustive and reputable search engine. Begin by searching keywords from your assignment. Be sure to narrow down your search as much as possible to ensure you are not inundated with information.

5

Creating a thesis statement

Reread the prompt and consider how you might address it given your research

Now that you have identified the key question(s), done some brainstorming, and conducted a bit of research, it is time to develop your argument, and thesis. Start by rereading the prompt and considering how you might address it given your research.

Go with your instincts

The ultimate goal is to draft a concise statement that:

makes an argument
addresses the prompt
and is supported by your primary and secondary sources

Don't be too daunted; thesis statements are not set in stone. In fact, a good writer will adjust their thesis statement multiple times before their draft is finalized, making minor (and sometimes major) tweaks as needed.

6

Annotating your key sources

Simply write a paragraph that summarizes its main idea and explains how it relates to your thesis

Creating an annotated bibliography, or at very least annotating the key sources that backup your argument is crucial. Now it is not necessarily do this for all the sources you include in your paper will. It is wise to include a counterpoint that you can disprove to help strengthen your argument.

It is also vital that you provide the reader with the necessary historical background to grasp your topic, which primary sources can help with. While annotating your sources might seem like just an extra step, it ends up making less work for you in the end by helping you refine your thesis and choosing which sources to rely most heavily on and which to ditch.

7

Constructing an outline

Outlines help provide an overall structure for your paper and can aid in keeping you on topic

Writing an outline before you start your draft is essential. They work to organize the jumble of ideas that will eventually become your paper.

It may be helpful to first decide what style would best serve your argument. A chronological approach is beneficial as it provides the background information needed to understand your topic in a sequential order. Thematic approaches, which center on common themes in history, are also effective.

Example of an outline

The outline is based on the prompt and research question, once those elements are clear a working thesis and body paragraphs are constructed.

Note that each level of the outline relates directly to the level before it. Ultimately, all information contained in the outline must relate back to the prompt.
Writing your history paper
It's time to begin writing your paper, and these steps will help you piece your components together
Step 1:

Writing your first draft

Your main goal in the first draft is to make your argument as clearly and concisely as possible

Writing your first draft will be a breeze now that you have done all the necessary pre-writing. It may be helpful to work through your outline from beginning to end, but do not feel locked into it. Your main goal in the first draft is to make your argument as clearly and concisely as possible. Focus on the big picture and do not worry about grammar or style just yet.
The main sections of your history paper will be an introduction, body, and conclusion. We will add a title page and bibliography later. To begin, you will introduce your topic and any necessary background information. The thesis statement is generally found at the end of the introduction.
The bulk of your paper is called the body. Each body paragraph must have a main idea that relates back to your thesis and evidence from primary and/or secondary sources that backs up your argument.
All outside sources must be properly cited in the text and in a references section at the end of your paper. The final section of this guide will outline how to do so properly.
Your conclusion will restate your topic in a different way than in your introduction and remind the reader of your thesis.
The purpose of the conclusion is to wrap up your paper and tie together any loose ends.
Step 2:

Editing and revising your draft

Its best to start with the big picture before moving on to the details

This checklist of questions will help you to refine your draft and hone in on any glaring problems:
Step 3:

Finalizing your draft

Do not just announce your topic, but rather give the reader some indication of your argument.

History papers are typically written using the Chicago Manual of Style. CMS papers require a title paper.

Check your guidelines

CMS requires a title page, but you may want to check the assignment guidelines to see if one is necessary.

The title page of a CMS paper must have a centered title one third of the way down the page, the author's name and applicable class information, and date.

Example of a history paper title page

A CMS title page consists of a running header, the title of the paper, the name of the author, the name of the professor, the name of the class, and the date.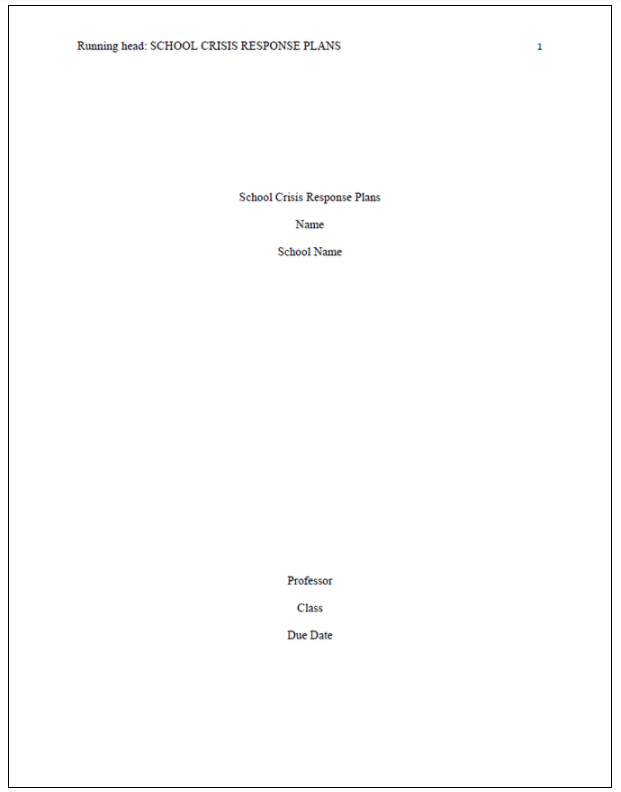 The title of a history paper should be original and give the reader an idea of what the work will be about.
Step 4:

Footnotes and endnotes

Footnotes appear at the bottom of each page, while endnotes appear either at the end of each chapter, or the end of the entire document

Both footnotes and endnotes are listed numerically, beginning with a superscript number 1 ("¹"), and followed by a period.

Footnotes should appear as follows:
The first note for each individual source must include: the author's full name, the source's title, and details of the source's publication.
If you cite the same source again, the note only needs to include the last name of the author, a shortened form of the title, and the page number(s) referenced. When citing the same source two or more times in a row, the subsequent notes should use the word "Ibid.," (Latin for "ibidem," or "in the same place") rather than repeating the same information multiple times.
History papers generally use footnotes or endnotes to cite sources within the text.
Know which information should be listed in footnotes, and which should be listed in references if not both.
Additional help with your history paper
Now that you've written your history paper, it's time to ensure it is a truly memorable one. Remember you can always find more help on our writer help section.