Ultius Blog
Ultius is the trusted provider of content solutions for consumers around the world. Our platform matches customers with highly qualified American writers for custom sample writing, editing, and business writing.
5 Ways to Make the Most Out of Getting a College Degree
Today's economy is changing and it is not uncommon for students to wonder if investing in a college degree is actually worth it. Despite the increasingly common doubt, a college degree can still be a tremendous asset to your future if you understand how to make the most out of it.
This post covers 5 current and relevant recommendations to help you make the most of your financial investment in college and feel confident knowing your degree is helping you reach your career goals.
First, we will talk about who a college degree is right for. Then, after reviewing tips for making the most of your college degree, we will review how and where to find assistance for one of the most important aspects of your college career: writing.
Writing is an unavoidable and critical part of each student's college career, no matter their field of study. Unfortunately, many English-as-a-second-language students and students who struggle with writing feel intimidated by the writing process. With the incredible learning resources available online today, there is no reason the need for paper writing help should stand in the way of hard-working students' success. So, after covering 5 tips to making the most of your college experience, we will talk about where to find expert help, including paper writing help, when you need it.
Who needs a college degree

While not all professions require a college degree in their related field, many do. For instance, if you are wanting to go into a specialized field like engineering or medicine, you will definitely need to pursue at least a bachelor's degree, if not a graduate degree. Here are some examples of popular careers that require a college education:
Physician or physician's assistant
Registered nurse
Advanced Practice Nurse
Engineer (civil, aerospace, or chemical)
Computer software developer
Computer hardware developer
Lawyer
Teacher
Psychologist
Sometimes individuals in other, less specialized fields are able to work their way into positions without a college degree. However, having a college degree can dramatically expedite how fast you move into high-level, well-paying positions in:
Marketing and advertising
Biological sciences
Human resources
Business management
Finance
Income disparity by level of education
While there are plenty of great careers that don't require a college degree, numbers don't lie when it comes to earning potential.
Even if you do not have a specific career path in mind yet, earning a college degree can help set you apart from your competition when you later decide what career you want to pursue.
5 keys for making the most of your college degree
There are many ways to take advantage of a college degree. These are just 5 that we chose to discuss and feel are most important based on today's modern workforce.
Choose your degree and your university carefully
The opinions and recommendations of well-meaning friends and family can sometimes be a bit overwhelming when you are trying to decide what college to attend. If you can relate, try allowing yourself to eliminate "shoulds" from your decision process, just for a moment. Instead, to make things simpler and more productive, start by focusing just on you. Ask yourself these questions: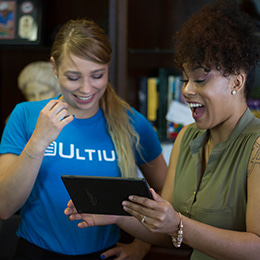 What do you want to study? What do you enjoy? When you study something you are interested in, rather than what anyone else says you should study, you are more likely to stick with it.
What professions fit the lifestyle you want? For example, if you would like to own multiple homes and travel the world, you will need a high-paying career that supports that type of lifestyle.
What do you need a degree for? Does the career you want to pursue require a specific degree? What schools offer that degree?
Start by creating a list and narrowing your choices based on options that align with all your answers to these questions.
Once you choose your degree and university, the next step is getting into college. Usually, you will be required to write an admissions essay. This may only be a one-page essay, but it usually determines the course of your educational career.
If you are struggling to write your admissions essay, consider reaching out to a top-tier essay writing service for paper writing help.
Think outside the box
For many students, college is their first experience of living on their own. Moving into a dorm or rented apartment and being responsible for your own living expenses provides invaluable learning opportunities. It offers you the chance to:
Apply what you learn in the classroom to everyday life.
Manage time effectively (including work, school, and fun activities).
Learn how to create the lifestyle and living situation you want.
Learn what types of professional and leisure activities you want to become involved with.
Plus, even if you are undecided on a major or career, obtaining a liberal arts college degree can be incredibly valuable. Earning a degree shows your future employers that you are:
Hard-working
A critical thinker
Willing to finish a task to completion
Able to communicate well through writing and speaking
Able to connect and work well with others

Sometimes students wonder how the content they learn in college will actually apply to the real world after they graduate. If what you are learning does not seem to relate to your career, here are some of the ways your college degree will still benefit you:
It gives you the chance to develop a solid, well-rounded academic foundation if you decide to go back to school later.
It helps you learn to plan and manage your time effectively (which you will need to know in any profession).
It offers you the chance to learn life skills like budgeting, living independently, communicating with colleagues and peers (professors and students), and meeting deadlines--all of which you will have to do in most careers.
Do not be afraid to switch majors
Remember, you are not stuck with the first major you choose. If you get part way through your major and decide it is the wrong route for you, you can always switch. Even if you already invested time and money, it is better to switch during college than to graduate, pursue a career you are not excited about, and then have to start school all over again later. Plus, no time is wasted. Every experience provides valuable lessons if you look carefully.
Perfect your writing skills

Writing is a huge part of any college career. In fact, it is probably the number one most important skill when it comes to succeeding academically. However, many students today are English language learners. Many also struggle with the writing process. This is OK, and there are two important things to realize:
1. Needing help with the writing process is OK (we will talk about how to find trustworthy paper writing help in this post), and
2. Struggling with the writing process should not keep you from academic success. Writing is a vital means of representing knowledge, but it is not necessarily a measure of your knowledge itself. So, do not feel intimidated if you struggle with writing. There are plenty of resources that can provide paper writing help and tutoring.
It is also important to know that even if a paper or topic you are assigned to write about in school does not seem to relate to anything you will be doing in your career, writing is still an important life skill. Here are some ways you may need to use writing to communicate in the workforce: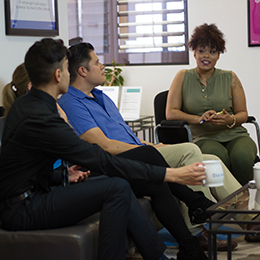 Writing business emails
Marketing through social media ads
Writing cover letters, resumes, and applications to jobs
Writing grants and proposals
All these types of writing are different, but they all have a few things in common that college writing assignments can help you to perfect. They all:
Require clear communication
Require grammatical and spelling correctness
Use logic to demonstrate a point
Finding and working with essay writing help online can be a great way to perfect your writing skills, learn efficiently, and get paper writing help; especially when you are in a time crunch.
Polish your essays
Even if writing is not your strength, perfecting your essays is a must when it comes to getting As and Bs in college. There is not really a way around writing when it comes to college success. Excelling in college depends on strong writing. This is why getting paper writing help, when you need it, is important.
How to find expert paper writing help when you need it

Getting paper writing help can be a huge asset to your college success. But, it is important to know exactly where to look for paper writing help to be sure you receive top quality writing and editing assistance. Here are some quick tips for finding top-tier college essay writing help.
Read reviews
Look for third-party reviews on social media, Sitejabber, and the BBB. Get paper writing help from a writing service that has 4 to 5 star reviews.
Look at sample papers
If in doubt about the quality of paper writing help you can expect to receive, look for sample papers on the writing service's website.
Work with a writing service that hires top talent
If you are not sure how a writing service hires writers or what type of paper writing help you can expect, call the writing service's customer service number and ask about the quality of their writers.
There are many ways to make the most of a college degree. One of the most important aspects of maximizing your academic success is perfecting your writing skills. Paper writing help from a top-tier writing service, such as Ultius, can help get you started.