Buy a movie review that breaks a film down, contains a detailed analysis, and presents a well thought out opinion
Movie reviews are read by consumers to see if a movie, or film is worth viewing or purchasing
You've probably read many movie reviews in your life. A review is generally how you determine if a given movie is worth your time and money. Movie reviews often include a description of the general plot, an analysis of the meaning or cultural significance of the film in question, and an opinion about whether the film is good and worth seeing.
Why you should buy a movie review from a professional writer
If you've never written a movie review before, it can seem a little daunting. A successful movie review doesn't just express your "feelings" about the film, it also needs to present a coherent analysis that supports your reaction to the work. By ordering a movie review from us, you can get a better sense of how it's supposed to be written.
How buying a movie review from Ultius works
Whether it's a movie review, or an even more difficult piece of writing, place an order with in just 3 fast and easy steps!
We have designed our ordering process with your convenience in mind.
First, let us know which movie we'll be reviewing and the details of your review.
Then, the will be matched with an appropriate writer and researcher who customizes your review the way you need it written.
Third, the final draft is delivered to you by your deadline, and any revisions you need are on us!
And just like that, you have a well-written movie review that speaks to you, and your audience. You can even request a free revision if you need some changes made.
Benefits of having your movie review written by a professional writer
Movie reviews from Ultius writers always come with an understanding of the film, and the points you want emphasized
Ultius has written over 100,000 custom writing orders, including film reviews since our beginning. We are committed to only working with highly qualified, all-American writers who work with you, to get your film review perfect.
When you work with us, you can be rest assured in the knowledge that your movie review will be taken care of by a skilled professional writer who has had plenty of experience with film reviews and other custom writing pieces.
The benefits of working with Ultius
These are some of the advantages you'll derive when you decide to work with us for your movie review.
Well-written reviews

Every order produced by our writers is expected to meet the rigorous quality standards that have been established by Ultius, including proper spelling, vocabulary, and grammar.

Our writers research your film, and write it your way

Your movie review can be written from the perspective of a writer who has knowledge of the film in question; or, you can specify the angle that you would like your writer to take when writing the review, it's your call.

Editing is included with your film review

After your model movie review is completed by your writer, it will be reviewed by our editing team before it is delivered to you. This is part of how we ensure that our quality standards are met on every single order.
So, when you work with Ultius, you can be confident that:
Your movie review will meet our quality standards.
Your document will be written from the perspective that you want, reflecting your opinion.
Your document will have been edited before it is delivered to you.
Keeping our promises to our customers is what keeps them coming back.
Frequently asked questions about purchasing a movie review from us
We understand you may have some questions about buying a movie review, and we'd love to answer them for you
Many of our customers have some questions about what it's like to buy a professionally written review. Perhaps you've never used our service before, or maybe you've had bad experiences with other reviewers or writers.
Whichever the case, we want to make sure you have all the information you want about how we work.
Will my writer have seen the movie for the model review?

We can't guarantee that your writer will have seen the movie, but they will have the research skills to develop a working knowledge of it. Efforts will be made to find the movie, and you could also provide a link to the movie, if available.

How much will my movie review cost?

That will depend on the level of writer you need, as well as how long you want the movie review to be. How soon you need it is also another factor that may affect the price of your sample review. (See pricing guide)

Will my model movie review be completely original?

Yes. Every order produced by an Ultius writer is expected to be written from scratch. Also, if there are any sources included, they are expected to be properly cited. Every order is also scanned with Copyscape software before it is delivered to the customer.
We understand that you may have other questions as well, and we are here to clarify them for you. We have a 24/7 customer service team available for this purpose, and you can contact them via e-mail, instant messaging, or phone.
Examples of movie reviews written by writers that work with Ultius
Producing well-written, high quality movie reviews is challenging work, and below you can see some examples of reviews we've done
If you want to see how a good movie review is done, then you need look no further than below. These are examples of movie reviews written by our writers. They are meant for sample purposes only, so that you can see the quality of our work.
Movie review samples
Here are some examples of movie reviews written previously by Ultius writers.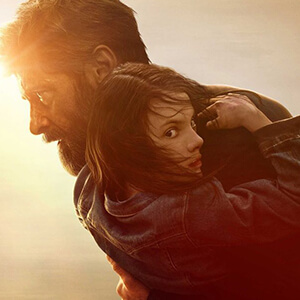 Sample movie review of Logan
Logan is the final installment in the modern film sequence that has followed the member of the X-Men known as Wolverine. In this film, Wolverine has aged, and his ability to rapidly heal from any wound is failing. The movie review calls attention to how this superhero more resembles a Western. It is a dramatic and moving shift away from the conventions that one has come to expect from the superhero genre.
Continue reading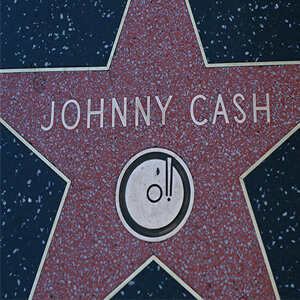 Sample movie review of Walk the Line
Walk the Line is a biopic of the country musician Johnny Cash, who is played with brilliant intensity by Joaquin Phoenix. This movie review connects what is known about the life of Cash with the portrayal that is presented in the film. Specific attention is also given to the important role played in Cash's life by his future wife, June Carter.
Continue reading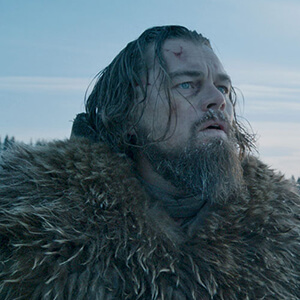 Sample movie review of The Revenant
This movie review contextualizes the plot of The Revenant in terms of the real-life character on which its protagonist, played by Leonardo DiCaprio, is based. The review also analyzes the moral framework that underlies the protagonist's life and actions, calling attention to the fact that this is the sort of ethics that prevailed during the time of frontier exploration.
Continue reading
Again, these are only examples of our writing samples. We match you with a writer to produce a movie review on just about any film you want. Likely, you'll be matched with a writer who will have seen and/or have access to the movie. If not, they will be able to conduct research and produce a high-quality product nonetheless.
Buying a movie review from Ultius is simple, safe, and secure
When you place an order with Ultius, you can feel safe. Along with the quality of your custom, movie review itself, your security and confidentiality are our top priorities. Our services, website and system are protected with the best tools available anywhere, so that you can rest assured that your information is in safe hands.
Our confidentiality guarantee
We understand that your personal information is, well, personal, and we work hard to protect that.
We will need your information when you place and pay for your order. However, neither your writer nor any other unauthorized personnel will have access to your information. Our system works through anonymous ID numbers. Only our billing team will see your information, in order to process your payment.
The features included with an order
Every order placed with Ultius includes the following features; this is part of our commitment to our customers.
Requested writer feature: If you like your movie review, you can use the same writer for another!
Coordinate with your writer through our secure messaging system
Free edit of your review by our editing team, including a plagiarism scan
Free revision request, if you are dissatisfied with your final draft for any reason
Our security and credentials
We have an A+ rating Better Business Bureau, and we have state-of-the-art protections covering our website and system.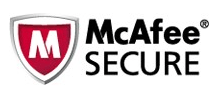 Scanned daily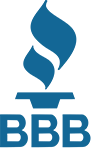 A+ BBB Rating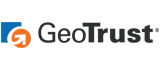 256-Bit SSL Encryption
In short, when you decide to order a movie review from Ultius, you can be sure that all your personal information will remain absolutely secure. You can also be sure that your movie review will include all of the features included with every Ultius order.
Creating a movie review not only requires a knowledge of the movie but also an understanding of filmmaking
Movie reviews incorporate both a personal reflection and an analytical review that tells the reader about the movie's core theme
Movie reviews incorporate an analysis and personal reflection. While many authors tend to write movie reviews in the first person, this isn't always the best option. Many publications require writers to create the review in third-person. Be sure to use active voice in your writing and avoid passive verbs.
Elements to include in a movie review
Things like plot, acting, music, and special effects can determine if people may like a movie or not, so make sure to note them
Prevent spoiler alerts by narrowing your content to highlights about the topic, character types, and cinematography. Each of these considerations can affect how the review will stand out, and let the reader know which particular things may interest them.
7 essential components of a movie review
To write a good movie review, break the movie down into its components. The chart below describes seven movie components to analyze in a movie review.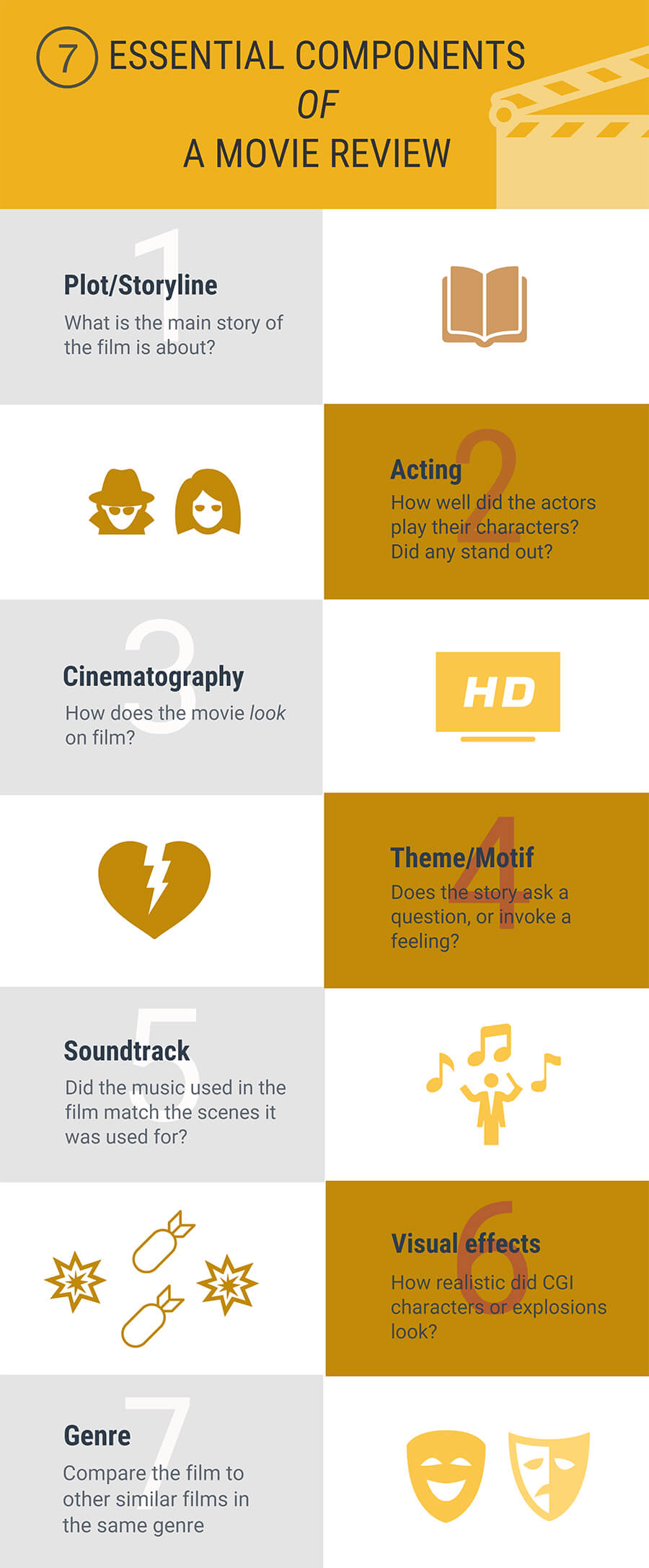 For a movie review, writers can choose to focus on a variety of components. Depending on the nature of the film, certain components may stand out and more or less make it worthwhile to examine.
Planning the first draft helps writers piece together content
Movie reviews use five main sections that help readers follow your direction and understand the content
Movie reviews take a different approach to standard writing. While most papers incorporate an introduction, body, and conclusion, movie reviews include more sections.
Movie review sections
Introduction
Synopsis
Personal reflection
Analysis of cinematography
Conclusion
Although these are the standard sections contained in a movie review, your specific requirements may deviate a little from the standard. Always follow the guidelines you are given but feel free to use a little creativity. Avoid improper grammar and spelling. Review the Ultius tips and tricks for writers to help avoid common mistakes.
Understanding the plot rainbow will help you flow when writing your movie review
The plot rainbow shows how the story progresses from start to finish
A plot is essentially the progression of events within the movie's storyline. Imagine the plot shaped like a rainbow or horseshoe. It guides the reader over the curve, in the direction producers and directors want them to follow in the usual steps.
There are several types of plots used to direct the viewer towards the final scene. The classic plot structure involves the initial setting or set up that introduces the main characters and their world. An inciting incident typically occurs early within the plot structure that fuels the entire premise for the movie.
Following an inciting incident, at least five different plot points or events occur that take the characters from an initial challenge to the aftermath.
Exposition: An event that causes the story to push forward.
Rising action: Events that occur leading to the climax (a long journey, or a training montage, etc.).
Climax: Is where the main conflict of the story occurs, and affects the story going forward.
Falling action: Usually consists of the fallout/effect(s) from the climax.
Resolution: How all the above events came together to form the ending to the story.
1

Provide your audience with an informed opinion by researching and understanding the films techniques, theme, and genre

One of the keys to writing a successful movie review is to write it from a place of informed opinion. It's not appropriate to simply write "I liked the movie because it was great". Your opinion needs to be thoroughly explained using industry knowledge.

Your audience will expect justification for your opinion without necessarily being familiar with the movie. Be careful to provide enough details about the movie for your audience to understand your justifications but not so many details that the entire plot of the film is given away.

This is why it helps to familiarize yourself with these advanced techniques. It is advisable to research plot structures, cinematography techniques, and acting techniques prior to writing a review. It also helps to be acquainted with the genre of the film prior to watching the movie.

Movie reviews are still professional papers and require citations for quotes or work that is not your own. Keep a running list of outside sources your use. This will make it easier to incorporate in-paragraph citations later in the paper.

2

Use the opinion section to tell the reader how the movie impacted you, but keep the tone objective

The reflection is a subjective point of view that tells readers what you gained from watching the movie. This part of the review always includes a rating and whether you recommend it for other viewers.

Always use professional language and proper grammar. Even though this project requires you to reflect on the content and provide an opinion, you must prove to the reader you understand the complexities of filmmaking. Never expect the reader to take your word for it.

Back your opinions up with details in the movie. Take time to explain an important element or highlight a plot twist. Just don't spoil things meant to be a surprise to the viewer.

The point is to explain the movie, not detail every act. You want the reader to feel compelled to watch the movie after reading your review.

Opinion sections should answer the following questions

How did the movie make you feel?
Did the story line/plot flow well, or was the movie easy to understand?
Was the theme clear?
Did you connect/relate with the actors/characters?
Would you recommend this movie to others?

Answers to those specific questions are the reason people look for a movie review to begin with, and are the key considerations for any film.

Be descriptive. Don't simply say you liked or didn't like something. Explain your reasoning why you liked it or didn't.

3

Highlight filmmaking techniques in the analytical section by explaining the value they add to the movie

The analytical component of the review describes whether you felt specific directing techniques, and portions of the film were effective. Analyses are technical in nature and identify aspects of the film that contributes to the overall quality of the movie.

Many readers don't understand filmmaking techniques or terminology. Things like the "over the shoulder shot" and "close-ups" may seem obvious to veteran film review writers, but the audience may not understand what these things are.

4

Research your audience demographics, interests, and movie habits prior to writing your review

As you're planning to write a movie review, consider who will be reading it. Research the demographics to determine how it will impact the intended audience. Consider things like age, gender, and other similar films that may appeal to the audience.

Interests and viewership habits should also be considered. Your readers may not be interested in a romantic aspect of the movie, or they may simply place more importance on the historical value. Understand who your audience is and it will guide your writing.

Many writers use questionnaires prior to writing the review. These surveys help determine who your audience is and how they will likely respond to the review.

Once you've identified your target audience, be considerate with the language and terminology. Be sure to angle the review's topics and discussion towards areas of the film you suspect will interest the audience the most.
Writing the movie review requires you to understand the film
Watch the film several times and take notes before writing your movie review
Writing of a movie review really begins with the movie itself. In order to write a review of the movie, you need to watch it at least twice. You may find that you'll need to watch the movie multiple times to revisit certain aspects.
No spoilers! You can talk about almost anything in a movie review, but don't give anything anyway. You don't want to spoil the movie for someone who may not have seen it.
The first time you watch the movie, try to watch it as a spectator. Let the emotional impression of the movie sink in the first time and take a mental note of what components stand out.
On the second viewing, slow down the process and take notes on the components that stood out for you, as well as components you might not have noticed during the first viewing.
Hone in on which components you feel will appeal to your audience and gives the film its identity. Come up with a few questions the audience may have. Watch the movie again to answer those questions and provide supporting explanations.
Determine whether examples from the film will suffice for your analysis and evaluation, and then conduct secondary research if necessary.
Alternative movie review writing methods analyze one or more components of the movie
There's more than one way to write a review, and another popular method is the section paragraph method
The five section method listed above is the most commonly used roadmap, but there is another alternative method that takes elements from the standard and expands on the review.
The section paragraph method includes a standard introduction, summary, and conclusion. It still incorporates an analysis and personal reflection, but these two are not isolated into separate sections.
Alternative method to writing a movie review
Below you can find how a section paragraph movie review breaks down.
| | |
| --- | --- |
| Section | Paragraph |
| Introduction | Stating the title of the film, major actors, setting, and genre |
| Synopsis | Summary of the plot, including five occurrences prior to the film's ending |
| Personal reflection | A discussion of your feelings/opinion of the film |
| Analysis of cinematography | Describe camera captures the setting, the lighting and visual imagery |
| Conclusion that includes an overall impression and recommendation | A summary that includes an overall impression and recommendation |
This movie review writing method melds the reflection and analysis together and focuses on two main movie components rather than a generalized review.
Writers first choose two important segments of the movie which impacted them the most. They use a subjective tone to review the impact it had on them, while using cinematography techniques to explain their reasoning.
Learn additional movie review writing techniques
Newspapers such as The New Yorker and The Washington Post provide excellent examples of well-written movie reviews
Movie reviews are unique in the sense that you're tasked with writing about visual media. Although there is a written script behind that visual media, the written piece is usually not accessible to the audience or you as the writer of the review.
Movies incorporate both visual interpretations and individual character interpretations by several actors. A multitude of influential factors go into the final product that the audience sees, including the director's interpretation of the script.
Several magazines and newspapers such as The Washington Post and The New Yorker publish excellent professional movie reviews. Rotten Tomatoes is an aggregator that complies reviews from multiple reputable sources. You should look at these examples in addition to consulting texts on how to write about films.