Ultius Blog
Ultius is the trusted provider of content solutions for consumers around the world. Our platform matches customers with highly qualified American writers for custom sample writing, editing, and business writing.
Things About APA Style Papers You Wish They Taught in School
Essay writing is a huge component of school, whether you are completing high school or college. Despite being given instructions and grading rubrics, it can sometimes feel as if you are thrown into essay writing without clear guidelines and enough time to practice.
Since APA style papers are the most common type of format used when it comes to essay writing, knowing exactly how to write an APA style paper is crucial to your academic success. When you are putting a ton of effort into writing a stellar essay, the last thing you want is to miss points just because your paper is not in the correct APA format-- especially if you did not even realize this was the case!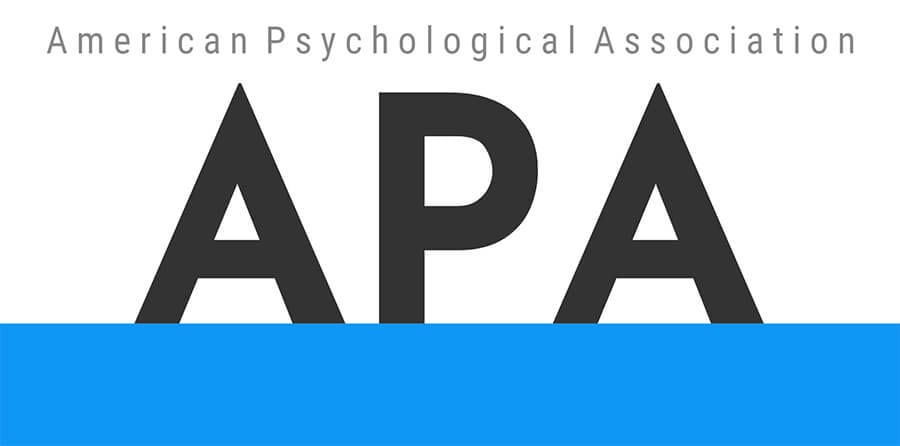 Writing APA style papers is not so hard, once you are clear on the guidelines. This writing guide is meant to fill you in on exactly what you need to know in order to write an APA style paper. Some of these keys are not always covered in school, but you will still need to know them.
By reading this post, you will quickly and easily learn the most important things you need to know about citing and writing an APA style paper, which is the most commonly used citation style in universities today.
First, we will review what the APA citation style is, and why you need to know it. Then we will talk about what you need to know in order to write a successful APA paper. Last, we will wrap up this post by discussing how to correctly cite your sources in APA style, and where to find additional help if you are still stuck.
What is APA Style and why do I need to know it?
APA stands for "American Psychological Association." The American Psychological Association is the organization that created, publishes and continually updates the standards of the APA style guide for researchers, educators and students.
APA style is one of the most commonly used citation and formatting styles used by educators, researchers and students in today's' academic community. Most often, APA formatting and citation is used in a variety of scientific fields including business management and nursing. The most current APA style used by universities today is called the APA 6th edition.
APA is one of the most common citation styles
APA, MLA, and CMS are three of the most commonly used citation styles in academic writing.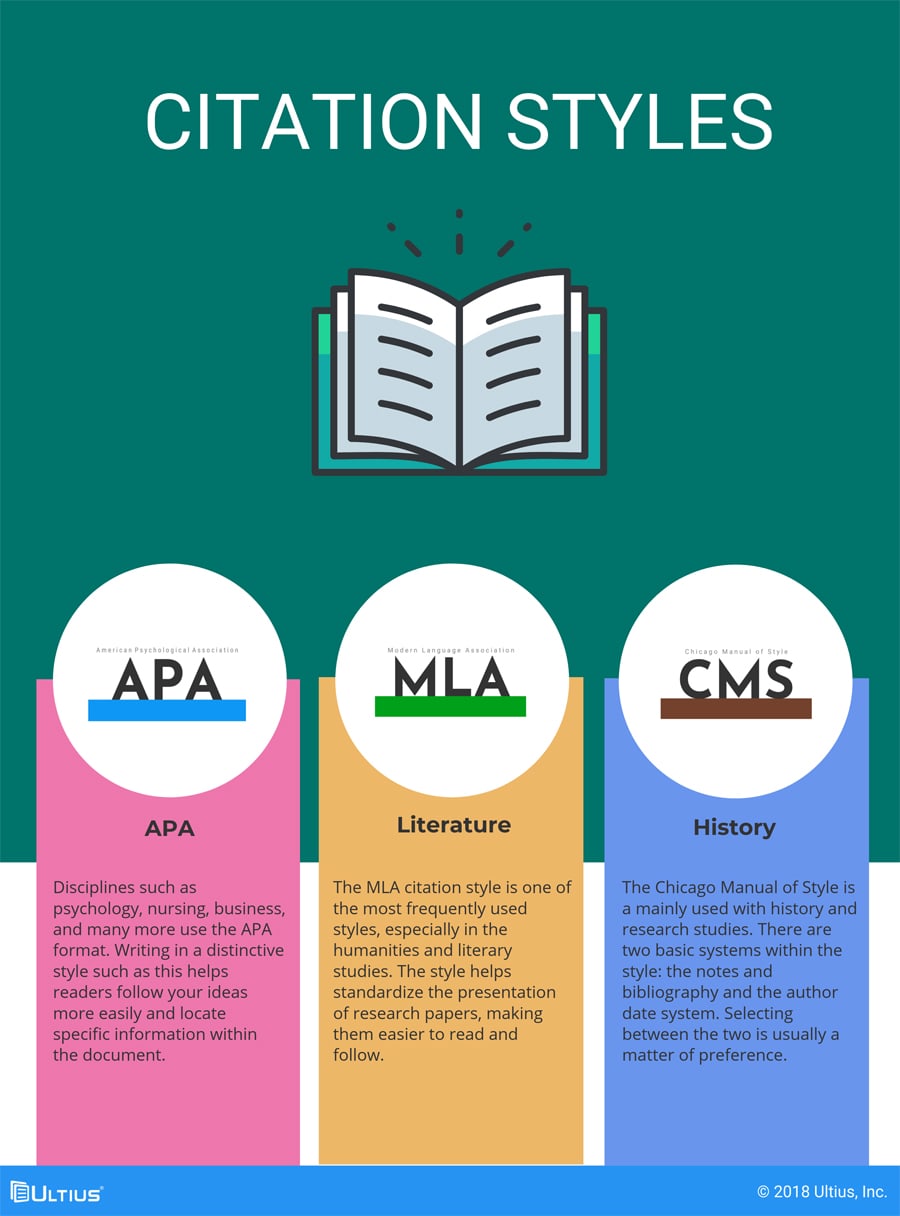 What you need to know about writing an APA style paper
Although your school may provide you with a general APA 6th edition writing guide, it can be tricky to make sense of all the lengthy requirements in the guide. Here are some of the most important aspects you will need to know about correctly writing an APA style paper, that they do not always cover in school.
Writing in APA: tone, voice and word choice
These 5 tone and word choice tips describe aspects of APA style that are not always taught in school. But they still may come up as stylistic markdowns on your grade if not taken into consideration. So, it is important to be aware of them.
Consider point of view. Generally, first person point of view (writing "I…") is discouraged in all scholarly writing. But APA style technically does allow the use of first person when you are describing your own research and the steps you took to carry out that research. However, when possible, definitely avoid the use of pronouns including "I," "we," and "they." Instead, use phrases to such as, "research speculates," or "the findings indicate." Instead of using "they," specifically state who you are talking about. When in doubt, be specific and clarify your subject.
Use active voice. Avoid using passive voice (a common mistake new writers make). For instance, instead of writing, "researchers have been conducting studies," state, "researchers conducted studies," or "studies reveal…"
Be clear and concise. As mentioned, if in doubt, be more specific than general. For example, instead of saying, "most people," specify what you mean by "most people." Instead, you could say something like, "most individuals between the ages of 25 and 35," or "most individuals living in XYZ county." In other words, when you are writing in APA style, it is important to not leave any room for question or misunderstanding. Ensure your readers will know exactly who and what you are referring to.
Use the right terms. If you are describing the individuals who took part in a study, do not use the term "subjects." Instead, use the terms "participants" for qualitative research and "respondents" for quantitative research.
Be aware of style. When writing in APA style, avoid proof-statements. In other words, it is always best to use words like "allegedly," "suggests" or "indicates" rather than "proves." If in doubt, opt for speculative language. This is important to understand even when citing research, since no single research study can prove the researchers' hypothesis or theory. Also, avoid poetic language. Keep the tone of your APA writing concrete, objective and informative.
Formatting in APA
Formatting is incredibly important if you are writing an APA style paper. Here are the basics of APA formatting. Usually these requirements are included in the instructions you will receive, but just to recap, here are the basics:
Use 1-inch margins unless your instructions or grading rubric specifies otherwise.
Use a standard 8.5 x 11 inch vertical page layout, and 12 point, Times New Roman font, unless your instructions indicate otherwise.
Double space your writing, unless your instructions say to do otherwise.
APA style paper formatting calls for a title page, abstract, keywords and reference page. However, if your school provides you with a specific template for your assignment, use that as a guide. Often doctoral dissertations will require and provide a university-specific template.
Headings in APA style papers follow a format as follows:
| | |
| --- | --- |
| Level | Style |
| 1 | Bold, headline style, centered |
| 2 | Bold, headline style, flush-left |
| 3 | Bold, sentence style, indented on same line as the text |
| 4 | Same as level 3, except italicized as well |
To learn more details about APA style paper requirements, check out this APA style guide published by Ultius, which is one of the best research paper services available online.
Citing in APA
When writing an APA style paper, it is crucial to cite sources correctly. Often APA citation style will be covered in your school's available learning resources, but it may not be mentioned explicitly within the instructions to your specific assignment. Here is a general quick-reference guide of how to cite in APA style:
In-text citations. You can either cite your sources after the pertinent paragraph or sentence using this general format: "(Author Last Name, date)." Or, you can incorporate your citations into a sentence, such as, "According to Author Last Name (date), research indicates…" Be sure to cite all paraphrased information. If using direct quotation marks, be sure to include a page number in your citation as follows: "(Author Last Name, date, p. #)."
Reference page entries. APA style references should be listed on a page titled "References" following your paper. Every in-text citation should have a corresponding reference page entry and vice versa. Reference page entries should be listed in alphabetical order, by the first listed author's last name. Also, be sure to use a hanging indent when listing references. Here is an example of how a reference page entry for an academic journal article should look:
Author Last Name, Author First Name Initial. (publication date). Article title. Name of Journal, volume in numerics (number), pages. DOI or URL.
For a complete review of how to cite in a variety of writing style, including how to cite different types of sources and multiple authors, visit our citation styles guide.
Finding additional help

There are many components to consider when writing an APA style paper. This post just covered the basics. Since APA style papers are most commonly used in academic writing, it is important to perfect your skills when it comes to citing, formatting and writing in an APA-style voice. By becoming comfortable with APA style writing, you will be able to write more efficiently each time you receive an APA-style assignment.
When you are starting out, learning all the details can be tricky, not to mention overwhelming if you are:
Pushing to complete papers by deadlines
Trying to figure out how to cite obscure sources
Unsure of your assignment instructions
Seeing example APA style papers that cite the specific research sources you intend to use is one of the best and most efficient ways to learn. It is also a great way to ensure your paper is A+ quality.
If the specifics of APA style still seem a bit fuzzy, quality research paper writing services, such as Ultius, are a great place to find help. Writing services can provide custom example APA-formatted papers that you can use as guides. Here are a few of the ways writing services can help:
Citing sources that are not listed or easily accessed online
Citing sources that citation software cannot find online
Proofreading your paper for correct APA-style tone and voice
Providing top-notch APA example papers, customized to your instructions
If you are feeling stuck, consider working with a top-tier research paper service, such as Ultius, to order a correctly-formatted, custom APA style paper.