Buy an APA Paper from experts in custom academic writing
Orders from Ultius are written by professionals familiar with APA
APA papers require specific formatting and citations to prevent plagiarism and confusion. Ultius works with expert writers who are experienced in many specialties that require this unique style.
We work with professional writers who have access to peer-reviewed articles and data from industry-approved databases such as EBSCOhost, The Journal of Psychology, and other important sources. If your sample requires a specific source, let us know and your writer will pull from your required sources.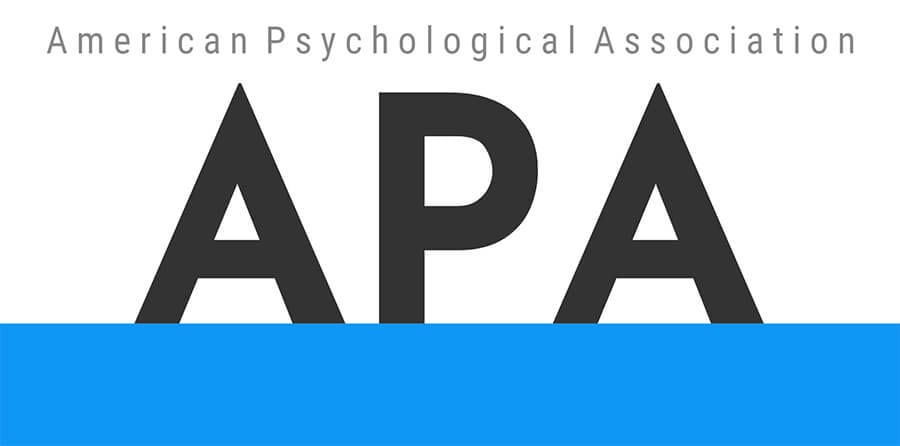 Our writers are APA experts
APA can cover several disciplines
Psychology
History
Sociology
Social sciences
Items included with your APA order
Every APA order from Ultius includes
Professional writer
24/7 support
Free revisions
Topic specialists
100% Confidential
We never share your personal information with third-party vendors.
Skilled American Writers
Ultius only works with All-American writers who've demonstrated above average writing skills.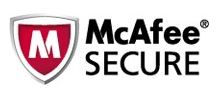 Scanned daily

A+ BBB Rating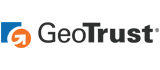 256-Bit SSL Encryption
Clients are connected with a professional writer that specializes in standard APA disciplines and topics. Ultius writers have created expertly-written APA sample papers on topics such as nursing studies, psychology, sociology, and more!
The process of buying an APA paper from Ultius
Ordering a custom sample is simple. Our easy-to-use ordering system connects you with an experienced APA writer. Simply submit your research criteria, such as the length of your abstract, and a literature review if you have it. You also can upgrade to our advanced writer option and work with a graduate-level professional.
APA papers require detailed terminology and a layman's explanation of the content. During writing process, your writer will create a document targeted towards your specific audience. Each order includes free revisions which allow you and the writer to fine-tune the content and redesign tables and graphs for your specific needs.
Work directly with your writer to ensure your APA is perfect
Our writer's skills + your details = a great original APA paper
Ultius encourages a collaborative process, where clients leave with a better understanding of the writing process. Ultius writers can produce APA samples with the correct citations and format, while targeting the intended audience, and translating data into layman terms.
This process also guides the client to understanding why certain changes are made and provide feedback. It also helps the writer visualize your research and the specialized needs that make each order different.
Work directly with your writer

Feel free to contact your writer at any time. Collaborating with your writer and asking questions helps build a better sample paper. We provide an integrated chat system available 24/7 and have after hours support to address any concerns.

Ask questions about the topic

Ultius supports a learning environment. We want clients to leave feeling they accomplished their objectives and learned more about their topic and the writing process. Feel free to ask your writer for tips about your next project.

Receive a polished paper that exceeds your expectations

We often receive instructions to create a detailed APA sample, but it is difficult sometimes to choose the correct words and format. Professional writers can create a document conforming to both your requirements and APA style.
Working with a professional writer also ensures you avoid plagiarism and copyright infringement. Every project is researched using only peer-reviewed sources or original research. Your writer will use the proper APA citations and explain how to avoid these critical errors in the future.
We're happy to answer any questions you may have before ordering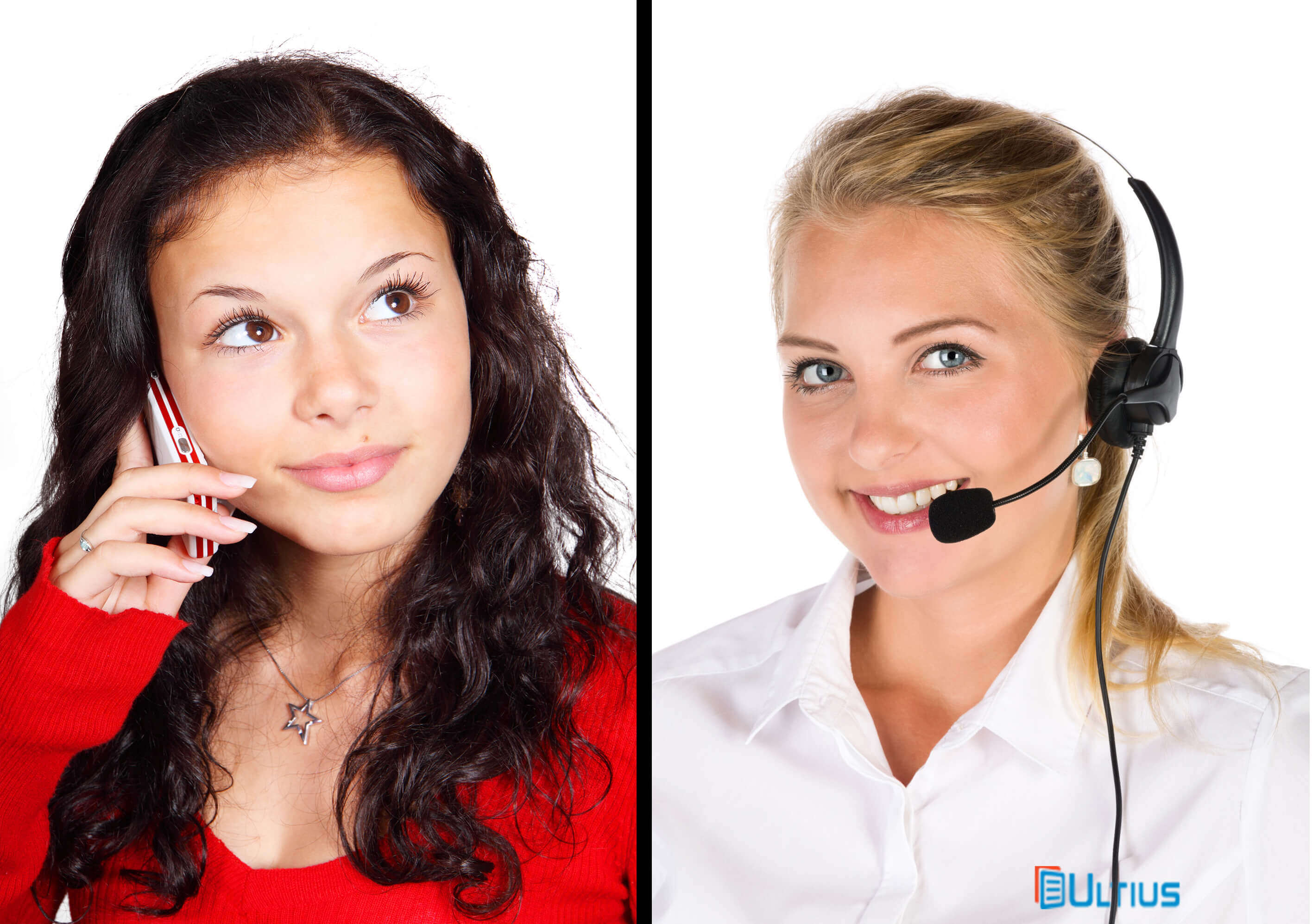 Clients often wonder why it is so important to work with a professional writer and avoid certain errors. They may question whether the order needs to be formatted in APA style or why it is so different from other citations.
We've compiled a list of questions clients frequently ask our writers. Contact us 24/7via email, phone, or from our easy to use app.
Why do so many projects need to be written in APA?

APA format is most commonly used for papers in the social sciences. This style provides a more concise explanation and omits description. Most disciplines such as nursing, psychology, history, and business require specific terminology and original research.

Why is this style so different from other types of writing?

This is a misconception. APA is different from other styles but still incorporates most elements commonly found in all professional writing. The main difference is this type of writing requires a title page, abstract, and discussion. Documents include both a professional research section and layman-friendly discussion section.

How does buying an APA sample paper help me?

Working with a professional writer offers many benefits. You receive a polished document designed to complement your professional appeal. Your writer helps you understand the complexities of APA writing. Seeing an example from a professional show you how to avoid common mistakes and helps improve your future writing projects.
These are only a few of the questions clients frequently ask us. We've created a page designed to answer further questions about the writing process or how Ultius selects writers to work with. Visit our FAQs page for more information.
Sample APA papers written by Ultius writers
Ultius works with world-class writers who have written APA papers in multiple complex topics. Their areas of expertise include nursing research, autism complications, economic analyses, and psychology papers and much more.
Writers that work with Ultius are professionally trained and some hold graduate and doctoral degrees in the social sciences. Here are some examples of the work writers have produced.
Female Mimicry in Passerine Birds: Long Term Adaptations
Adapting to one's environment is the foundation of evolutions for all species. Selecting a mate requires female Passerines to change according to breeding grounds and develop a new set of rules to compete with other females. This research paper takes an in-depth look at the long-term adaptations of female Passerines.
Download Sample

Facebook Crackdown on Fake News
Journalists are quick to use social media to make the news available to their audience. While these platforms have served as a good resource for hard to obtain information, some self-proclaimed reporters are using it for personal gain. The public outcry over fake news recently caused Facebook to crack down on what it defines as misleading. This research paper looks at the difference between fake news and satire.
Download Sample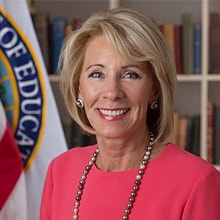 What Betsy DeVos Means for the Future of Public Education
U.S. Secretary of Education Elizabeth "Betsy" DeVos is the Secretary of Education is known for her ideas regarding school funding. DeVos advocates for charter school preferential treatment and voucher programs designed to allow parents more options. Opponents claim this will cause school budgets to plummet, while advocates say it offers a better education for children. This research paper analyzes the potential for both outcomes.
Download Sample
These are just samples of APA style papers Ultius writers have created. Writers have experience drafting literature reviews, expository papers, or even a combination of the two. For more examples of professionally written papers, visit our sample paper database.
Components of a great APA paper
Here are some basic things every APA paper needs
1

Use APA style to cite sources in social services projects

Provide citations and additional information using APA endnotes and footnotes

Disciplines such as psychology, nursing, business, and many more use the APA format. Writing in a distinctive style such as this helps readers follow your ideas more easily and locate specific information within the document.

It helps prove your credibility by showing you understand the research conducted.

2

Don't include original research in literature reviews

Describe research gathered from others using a detailed literature review

The two most common types of APA documents are the literature review and the experimental report.

Literature reviews do not present new research. They merely recap the research other experts have conducted and their findings.

Format your document into six main components: title page, abstract, introduction, main content, conclusion, and references.

Items in a literature review

APA papers include a title page, introduction, main body, conclusion, and references.

The literature review's title page includes title, running title, author's information, and institutional affiliation.

Abstracts contain the purpose, thesis, summary, and recommendations.

Your paper's largest section will be the main content, divided into several subsections.

3

Use experimental reports to display your research

Conduct original research using an experimental report explaining your methodology

An experimental report outlines and explains your own original research based on an experiment you designed and conducted. It usually includes the same main sections used in the literature review plus supplemental data explaining your results.

Sections in an experimental report.

Title page
Abstract
Introduction
Main body
Conclusion
References
Appendices
Tables/figures

Experimental reports use the standard APA format including the six previously mentioned sections, appendices, tables and figures, content notes, and copyright statement if you use more than the allotted words or content from an outside source.

4

APA papers are generally scientific in nature

Use the scientific method to conduct experiments and review literature

Since APA papers are utilized in the social sciences, they are inherently scientific in nature and require specific thinking and methods of communication. Use the scientific method when writing your research.

Steps in the scientific method

The scientific method begins with a question and background research to construct a hypothesis. The hypothesis is then test and the data and conclusions are analyzed and communicated.

A good rule of thumb is to refer to the scientific method when writing your project. It will help you approach it with a methodically sound structure. The scientific method also helps you create the methodology for your primary research.

5

APA papers use specific and concise language

Avoid descriptive sentences, and use precise language while keeping the content concise

Being overly descriptive or using poetic language will confuse your readers. The goal with APA to write precisely and accurately without overloading your document with too many words.

Avoid adjectives, and adverbs
Never use clichés or slang
Condense your paper to convey only the most important details, but be sure not to sacrifice clarity
APA papers require accessible readability
Use specific APA terminology

Focus on preciseness in your writing. Subjects can be defined as an internal or external component in the experiment. Participants or respondents are internal components. The wording changes the enter meaning.

APA-specific terminology

"Participants" and "Respondents," rather than "Subjects"
"The evidence suggests ..." or "Our study indicates ..." rather than "Proof"

6

Only use facts in your APA paper

Avoid opinionated language and write from the researcher's point of view

Voice and point of view are important in APA writing. You should use the first-person point of view when talking about your own research, but should mainly focus on the research itself and not the researcher. Write all sentences in the active voice.

7

Review your paper settings and number usage

Follow APA formatting guidelines and update Word settings before you start writing

APA documents follow specific formatting guidelines. They should be typed in a clear font such as Times New Roman and double-spaced on standard-sized paper with one-inch margins on all sides.

APA formatting

Times New Roman Font set at 12pts
One-inch margins
8.5" x 11" document size

The basic structure for an APA style paper includes a title page, abstract, introduction, main body, conclusion, references, appendices, and tables/figures.

The main body of an APA paper depends on its type and the assignment guidelines. Abstracts, appendices, and tables/figures are not always necessary, so be sure to clarify whether they are needed for your paper.
Most APA papers are written in the same general format
Always include a title page, abstract, introduction, conclusion, and reference page
All APA papers are written in the same writing style, general format, and citation format, though some of the sections included in each individual paper may differ as seen with the literature review.
Step 1:

Tell the audience what the paper is and who wrote it

List the title and running head, author and affiliated organization in your title page

APA requires writers to include the research document's title, author, affiliated organization, and running head on the title page. A page header is also required and should be inserted at the top left of the page with the page number at the top right of the page.

While the header will appear on all pages of your paper, the title page will include the words "Running head" before the title of your paper in all caps.

In the center of your title page, your title should appear in upper and lowercase letters. It is recommended that your title be no more than 12 words in length, though it may take up one or two lines. All text on the title page and throughout your paper should be double-spaced.

Sample title page

The title of an APA paper appears in the center of the title page and is no longer than 12 words in length.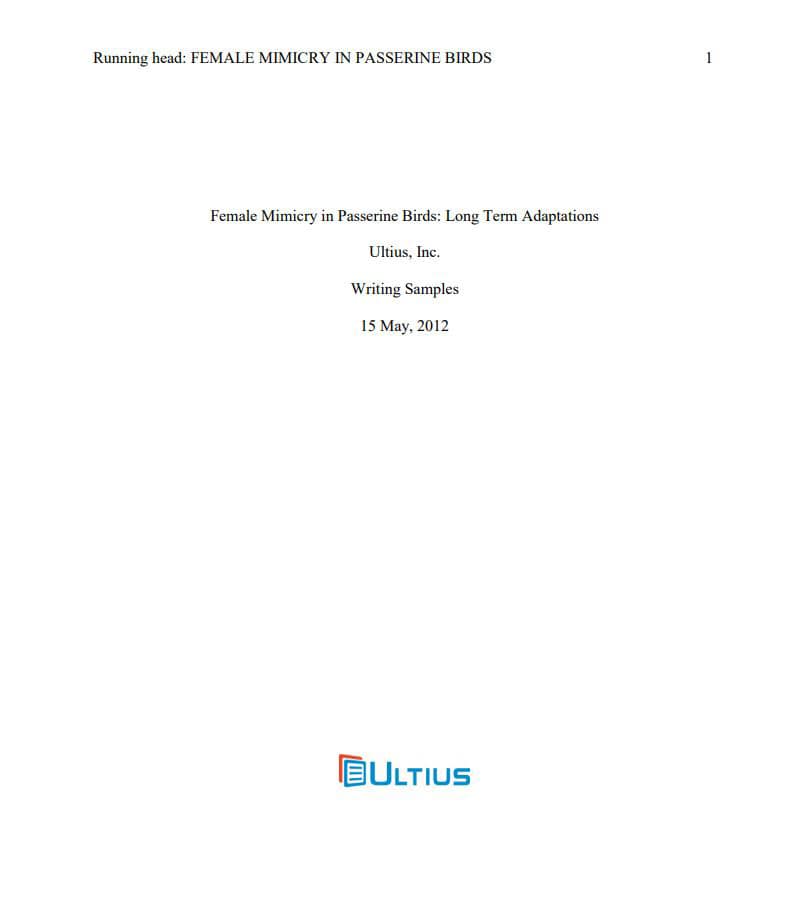 Beneath the title, include your first name, middle initial(s), and last name followed by the organization you're affiliated with or are writing the research. This tells the reader where the research was conducted.
Step 2:

Provide your audience with a condensed outline

Summarize your key points and main ideas in the abstract, using clear and concise words

An abstract is a concise summary of the key points of your research and introduces the thesis statement. Abstracts are not always necessary but are recommended by APA guidelines. They provide the reader with a first look and gain understanding of what they are about to read.

The abstract should contain at least your research topic, research question(s), purpose, and conclusions. Experimental reports will also include the participants, methods, results, scope, and recommendations. Your abstract should be a single paragraph of 150-250 words, double-spaced, and should not be indented.

You may want to list keywords from your paper at the end of your abstract by indenting and typing "Keywords:" in italics followed by a list of your keywords. This will help researchers find your work if it ends up catalogues in a database.
Step 3:

Introduce your hypothesis and main arguments

Use the introduction to familiarize audiences with the topic and purpose of your research

The introduction is the first paragraph of your paper and appears right below the title and does not need a heading of its own.

The title should be typed in upper and lowercase letters, centered, and in plain font. Don't format the title with bold, underline, or italics. Indent and begin your introduction right below the title.

Watch for common mistakes

Don't add a space between the title and introduction.

Introductions also provide a summary of the information and guides your audience in understanding what comes next. Answering these questions will help to ensure you have included all of the relevant information in your introduction:

These questions only help guide your structure and items to include in the introduction. When writing an experimental report, you will also want to include basic information about your participants, methods, results, and data analysis in the introduction.
Step 4:

Divide the main ideas into easy-to-navigate sections

Structure the main body according to key points, evidence, and discussion on each point

The main body will begin on the next line right below the introduction. Use H1 heading tags. Be sure to label each section of your paper using the proper heading style. Don't use alternate colors. Change the preset color value to black.

Below, you can see the correct format for APA style headings.

H1 Heading: centered, boldface, upper and lowercase headings
H2 Heading: Left-aligned, boldface, uppercase, and lowercase heading
H3 Heading: Indented, boldface, lowercase heading with a period. Begin body text after the period
H4 Heading: Indented, boldface, italicized, lowercase heading with a period. Begin body text after period
H5 Heading: Indented, italicized, lowercase heading with a period. Begin body text after the period
While the main body sections will vary depending on your assignment guidelines, most APA papers include a separate section for the methods and results in addition to the introduction and discussion/conclusion.
Step 5:

Explain your research and methodology

Divide methods and results into separate sections to clarify your process and outcome

The methods section will discuss how you conducted your research. This is where you will walk your readers through the procedures and methodology as if they were part of the experiment. Include the participants, apparatus and materials, and the procedure. Explain your independent, dependent, and control variables.

The differences between methodology and results

Methodology discusses how the research was conducted, while the results section outlines the outcome of the experiment.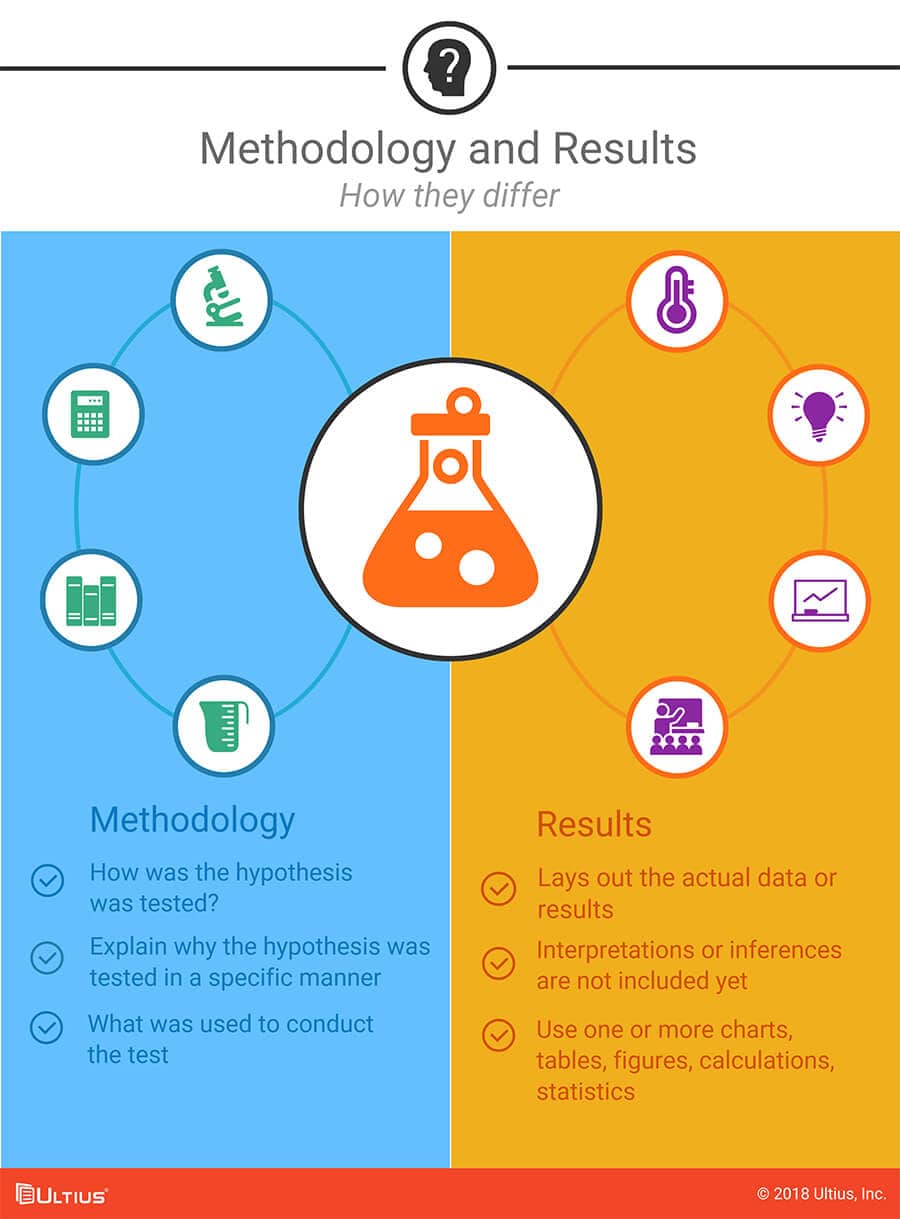 The results section outlines the outcome of your experiment in layman's terms. Remind readers of your hypothesis and research questions. Explain the behaviors you measured and/or operations you performed. Provide statistics to support your results and elaborate or qualify the overall conclusion and your data analysis.
Step 6:

Translate your research into layman terms

Discuss the results and importance, and summarize it in the conclusion paragraphs

Like the main body and earlier sections, your discussion and conclusion need an H2 heading.

How to narrow your introduction

You can narrow your introduction by evaluating the importance of the paper's topic, previous conclusions, areas of expertise and focus, and the primary findings of the research.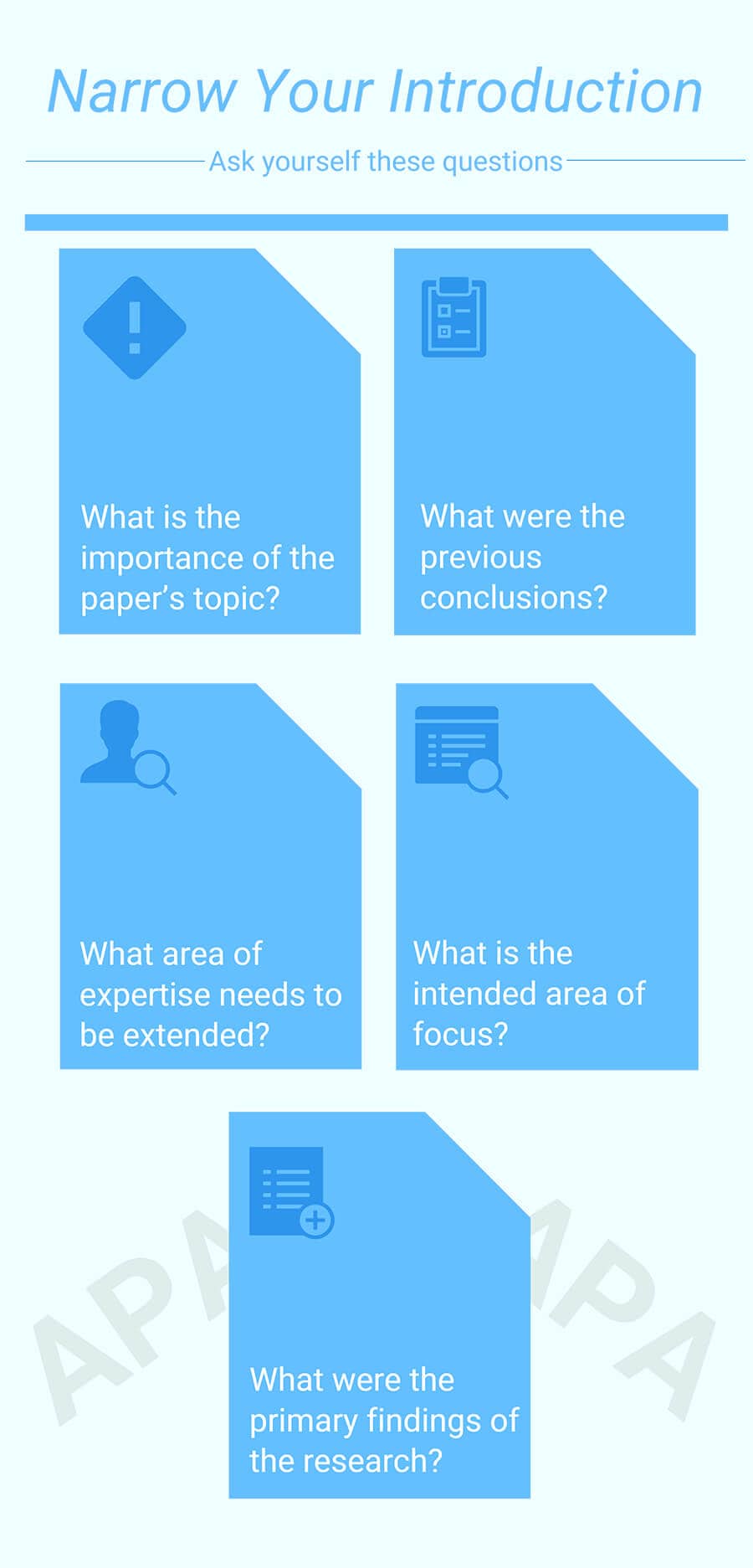 Use H3 headings for separate sections under the main header.
Do not use H4 headings in APA style unless you use them as headers for tables, graphs, images, etc.
Use the conclusion and discussion to interpret your findings, evaluate your hypotheses and research questions, explore unexpected results, and relate your findings to the prior literature on your topic.
A good conclusion section moves from specific to general.
It concludes your paper, tying your results together with the overall story your paper is trying to tell.
Revisit the questions in the introduction and answer them in more detail.
Step 7:

Give credit for outside research

Organize all outside sources and quotations in the reference list

Every APA paper requires a list of references. Your references should appear on their own page. The page should be titled "References," capitalized, and in plain font. Don't format the reference title using italics, boldface, or underlining. Your reference list doesn't need a header tag.

Each new reference will begin on a new line with the first line of text aligned to the left of the page and the subsequent lines indented. References are double-spaced and listed alphabetically by author's last name. They also include the year of publication, title of work, publisher, and location.

Example reference entry

Author, A. A. (Year of publication). Title of work: Capital letter also for subtitle.
Location: Publisher.

This is only an example for hardcopy print books. APA also has specific reference requirements for electronic sources, poetry, periodicals, and other commonly used sources. Refer to the current APA style guide for more listings.
Step 8:

Add supplemental information to the appendix

Include charts and graphs in the appendices to explain complicated data

Appendices are used to provide supplemental information, complex charts and tables, or explain difficult data. These may include mathematical proofs, lists of words, questionnaires, or a detailed description of an apparatus used in your research. Each distinct item has its own appendix and thus appears on its own page after the references.

If your paper only has one appendix, label it "Appendix." All subsequent appendices should be ordered by letter (i.e. Appendix A, Appendix B, etc.). The running head and page numbers should continue on these pages.
Step 9:

Make data more identifiable

Add tables and figures to graphically explain difficult concepts

Tables show data you collected in an easy-to-read format. You do not need to present all your data in tables. Only include use tables when dealing with large amounts of data that would be too complicated or distracting in the text.

Each table should appear on its own page and identified by a number. The first table is identified as "Table 1." Each subsequent table follows the same numbering format. Use H4 headers for this information.

Only the important stuff!

Only mention the most important pieces of information from the table. Be sure to explain all abbreviations and identify the units of measurement. Running head and page number should appear at the top of each page.
Step 10:

Avoid plagiarism

Cite all outside information and quotes using APA in-paragraph author-date format

When quoting or referring to an outside source in the text of your paper use in-text citations. Include the author's last name and the year of the publication and be sure to list the source on the reference page at the end of your paper.

Page numbers are required for direct quotations, but not when paraphrasing or summarizing information.

If there are no page numbers, include a paragraph number.

Direct quotes of less than 40 words can appear within the normal flow of the text, but quotes longer than 40 words should be formatted using block quotes and no quotation marks.

Start the block quotation on a new line, indented 1/2 inch from the left margin.

The entire quotation should appear on the new margin, with subsequent paragraphs indented 1/2 inch from the new margin.
Jones's (1998) study found the following:

Students often had difficulty using APA style, especially when it was their first time citing sources. This difficulty could be attributed to the fact that many students failed to purchase a style manual or to ask their teacher for help. (p. 199)
Limit your use of block quotes. The point of the research isn't to copy-paste quotes directly into your text. You want to show the audience you analyzed sources and made your own conclusions.
Additional resources for writing APA papers
Online resources like Purdue OWL help writers navigate APA style's complexities
APA papers follow a very specific writing style, format, and citation style, which can be difficult to grasp at first, just one of the reasons that many turn to our essay writing service for college level assistance. The more you write in your field, the easier following APA rules and guidelines will become. These resources will prove helpful as you work through the process of producing awesome APA papers:
For additional assistance writing an experimental report, visit:
Additional resources on APA style and format can be found at: