Ultius Blog
Ultius is the trusted provider of content solutions for consumers around the world. Our platform matches customers with highly qualified American writers for custom sample writing, editing, and business writing.
How to Correct an Essay with Professor's Feedback
When your paper gets handed back with a million margin comments, knowing where to start can be overwhelming. Thankfully, there is a method to the madness. This post shows you how to revise your essay without the headache and check off all your professor comments, even when time is short.
As you gain practice, you will likely develop your own method that works best for you when revising your essays. This post simply covers a general, but thorough, guide to get you started and help you make sense of professor feedback on your essay.
First, we will talk about how to get organized and make lengthy, complex professor feedback seem simple using 5 steps. Next, we will cover 3 basic steps for correcting your essay. If you are still feeling stuck, this post will wrap up with some tips about where to find reliable, trustworthy essay help, such as from a top-notch essay writing service.
Getting organized
Once your professor returns your essay, you may receive feedback in a variety of formats. The most common feedback format is margin comments. This is especially true for longer essays and graduate level papers. In addition, your professor may also summarize some comments in a document at the beginning of your essay or on a separate document. Either way, you can use a similar method of revising your essay based on your instructor's feedback.
Correct the easy things first

First, it is important to get organized. One great way to start is by correcting small, easy-to-fix errors first. This cleans up your paper and eliminates visual clutter. Once you correct simple feedback such as spelling or grammatical errors, you can go back and address the more complex feedback systematically, which we will talk about next. This will make it easier to stay organized as you move forward.
Once you go through and correct minor errors, all that will be left is the more in-depth comments that may require rewriting or re-organizing your content. Simplifying these more complex comments can be done in five basic steps that we will cover next. It is not uncommon to feel stuck or overwhelmed even at the beginning of this process. If that is the case, many high-quality essay writing services offer professional editing and tutoring services that can help.
5 Steps to simplify the complex and make sense of it all

Once you narrow your professor feedback down to the most complex, tough-to-tackle comments, follow these 5 steps to make correcting your essay simple.
1. Open a separate document.
Open another word document and label it "professor feedback for ____ assignment." This way, as you organize the items you need to correct, you will be able to copy and paste the most important feedback prompts onto this document and easily reference them without scrolling back and forth through your entire essay.
2. Copy-paste the comments.
Whether your instructor wrote margin comments or summarized feedback, copy your professor's feedback and paste it onto your new document. Be sure to include the page number if you are copy-pasting margin comments. Only do this for lengthy, complex margin comments or feedback. If the feedback is simple and only requires editing a few words, save yourself time by correcting it right in your essay and resolving the comment on the spot instead.
3. Simplify.
Once you compile all feedback onto a separate document, simplify it. This is one of the most critical steps because it will allow you to more easily interpret what needs to be done when you actually make the corrections. In other words, omit the "fluff" or extra words that are not needed. Only keep the key phrases that will prompt your revision writing. When you are finished simplifying the feedback, space each item out so that it is easy to follow, just as an outline would be.
4. Color coding is your friend!
Research demonstrates that when students use color coding in writing, it helps improve organization, writing skills and boosts overall academic success. Ideally, it helps if your feedback prompts are a different color than your essay text, just like someone might use a red pen to mark up a printed document:

This will help make step 5 easier by clarifying what is what when you actually revise your writing.
5. Plug your feedback outline into your paper.
Next, take each item from your professor's feedback prompts and plug them into your paper. Place feedback prompts in the exact place that you will be correcting your writing. By doing this, you are essentially creating an outline of professor feedback prompts to follow, in order, as you revise. Outlines are used in many ways as a method of making writing and revising much easier. Outlines basically function as writing prompts. When you follow an outline, it is easier to stay organized and write in a logical order.
Once again, if things are starting to feel overwhelming or too complex, there is no need to stress. The beauty of today's online world is that high-quality tutoring and editing assistance is much more accessible. Top tier essay writing services not only offer example essays, but can also help with the revision process.
Make the corrections in 3 easy-peasy steps
Once your professor feedback is organized and incorporated into your essay in an outline format that is easy to follow, use these 3 steps to make changes to your essay.
1) Follow simple prompts to make the corrections
Make corrections in systematic order. Start from the beginning of your essay and address each color-coded feedback prompt you incorporated. Since you already inserted feedback in the exact places in your essay where revising and new writing needs to be done, all you will have to do next is simply write the new content or edit existing content where your prompts are. When you are finished, delete old content that may be incorrect. Also, erase your colored feedback prompts when you are finished with each prompt.
Sometimes this step of the revision process can be challenging if you are not sure how to integrate new writing or make a revised paragraph flow with your existing content. This is where an essay writing service can help. But, be sure to buy essay writing service from a site like Ultius that is known for reliability and hires only professional writers.
2) Check your work
Once you are finished going through your entire essay and revising each item, revisit your professor feedback prompt document. Review each item to be sure it was completed and check each off the list. Saving and dating this feedback document can also be helpful if you are working on a lengthy project such as a capstone or dissertation in which you may want to later reference progressive feedback as you create multiple revised drafts.
3) Check your references
Finally, check your references. During the revision process, as yourself:
Did you delete any references in the text that also need to be deleted in the bibliography?
Did you cite any new references in the text that also need to be added to your reference page?
Do all of your reference page entries match your in-text citations?
A great way to check this is to search all your reference page entries by using the MS Word "find" function. However, checking references can still be a somewhat tedious step, which a reliable essay writing service can save you time with.
What to do in complex situations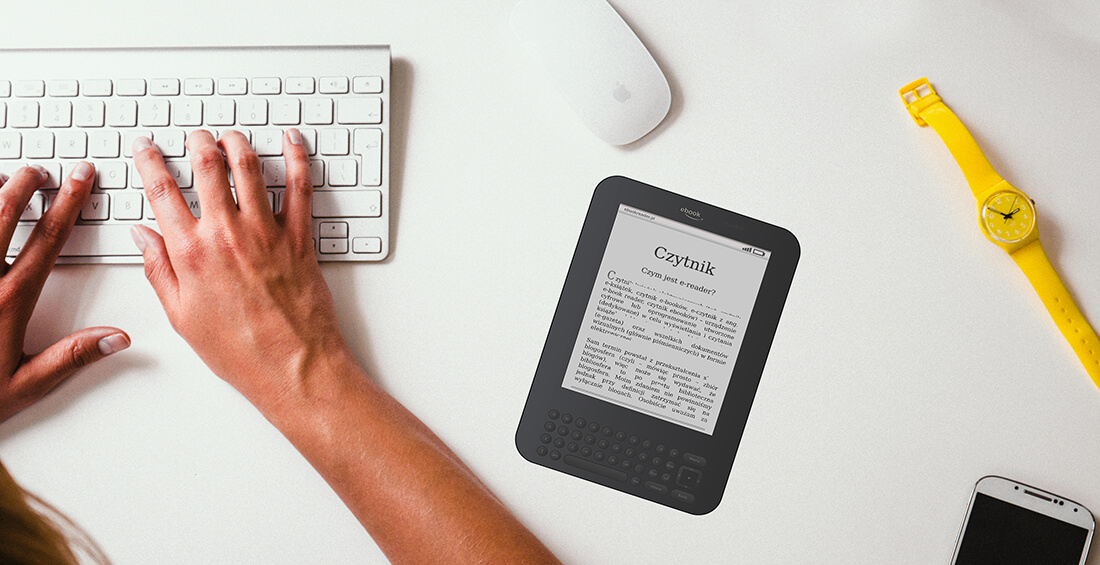 The steps we covered above provide a great place to start when correcting your essay and making sense of professor feedback. In review, the steps can be summarized as follows:
1. Clean up the little errors first.
2. Organize, simplify, and color code feedback on a separate document.
3. Insert feedback into the corresponding paragraphs it relates to in your essay.
4. Use the feedback prompts in your essay to systematically revise your essay.
5. Check your references.
As helpful as these steps can be, sometimes feedback is more complex and requires more in-depth re-organization and re-writing than can be done using just this simple process.
In such situations, there is no one-size-fits-all approach to revising. When feedback is complex, it is best to approach each revision a little differently and in a customized way. This is where an essay writing service can be a tremendous help.
An essay writing service can help with things like:
Understanding professor feedback that is not clear
Knowing where and how to edit or re-organize parts of your essay
Understanding what paragraphs actually need to be re-written
Formatting and checking your citations and references
And much more!
Essay writing services can be a fantastic resource, but it is essential to know how to find and choose a reliable one.
How to find the best essay help

Unfortunately, not all essay writing services are trustworthy. Here are some tips for weeding through the sea of online services and ensuring the writing service you work with is top tier.
Choose an essay writing service that hires professional writers
Believe it or not, some essay writing services do not hire professional writers. Working with inexperienced writers can lead to poor quality recommendations. Instead, call the customer service department of the service you are considering working with and ask about their hiring process. Be sure they hire writers who are experienced with graduate level writing and have substantial professional writing experience. For example, essay writing services such as Ultius are so selective in their hiring process that they only hire 6% of the writers who apply.
Avoid free or dirt-cheap services
Just as it is important to ensure you will be working with an experienced writer, it is important to choose an essay writing service that provides professional, rather than free, services. Despite the allure of free services, as the saying goes, you often get what you pay for. When it comes to your education and future career, it is worth investing in quality tutoring and editing.
Choose an essay writing service that is detail-oriented

Few things are more important when it comes to organizing and making sense of professor feedback than attention to detail. Top quality editors and writers are able to remain extremely detail-oriented without losing sight of the broader instructions. This skill is essential when it comes to helping you polish your paper and check all revision items off the list. Ask to see examples from the essay writing service you are thinking about working with. How do the examples measure up in quality? Are they spot-on when it comes to details like spelling and grammar correctness?
Where to find an essay writing service that matches your needs
If you are not sure where to find an essay writing service that matches your needs, here are a couple places to start:
Ask peers for recommendations.
Read online reviews on third party sites like Quora, Reddit, and even Glassdoor (learning what employees have to say about a company also reveals a lot about the quality of the service).
Review the service's website to ensure they offer the exact services you need, such as custom editing, outlining, and researching, rather than just providing example papers.
Correcting your essay based on professor feedback can feel overwhelming, but if you follow the steps recommended above, the process will become easier over time. And if you are still stuck, reliable, comprehensive, top tier essay writing services like Ultius can help.