Ultius Blog
Ultius is the trusted provider of content solutions for consumers around the world. Our platform matches customers with highly qualified American writers for custom sample writing, editing, and business writing.
Is Buying an Essay Online Safe?
As finals approach, it can feel tricky to squeeze more into your schedule. Essay assignments are a critical part of most students' grades. So, despite the business, ensuring you are ready to hand in top-notch essays is key.
By now, everyone knows how online essay writing services help people. But, many students question whether they should buy essays online, and whether or not it is safe. For instance, what if you receive a paper that does not follow your instructions? How can you know that your identity stays confidential Or, what about plagiarism concerns?
First, buying essays online is safe, if you know what to look for.
If you are wondering whether it is safe to buy essays online, how to ensure your information is kept confidential, and how to avoid plagiarism, this post will cover what you need to know to stay safe.
Avoiding Plagiarism When You Buy Essays

Plagiarism is one of the main concerns students have when it comes to writing essays and considering whether to buy essay papers online. Plagiarism is a costly academic offense, which is why top essay writing services, such as Ultius, take it so seriously.
Starting a new essay free from plagiarism? Learn how to choose the best topic for your research paper.
Top quality essay writing services will provide 100% original, plagiarism-free essays. For instance, if you buy essay papers from a site like Ultius, your draft is run through plagiarism-checking software before it is delivered.
If you buy essays from a high-quality online essay service and are still concerned about plagiarism, you can always check your draft by running it through a program called "Copyscape." Copyscape is an online plagiarism-detection software that checks your draft's similarity with all other content available online.
Avoiding plagiarism by working with professionals
Ultimately, if you decide to purchase an essay online, you are much safer working with professional essay writers than getting an essay from a free service. This is because some free essay services actually reuse and recycle content. Contrary, high-quality essay sites only hire professional, highly-skilled writers to write each draft from scratch. Also, these top sites do not even allow their writers to plagiarize. If a writer is caught plagiarizing, they are immediately dismissed.
Keeping your Identity Private When You Buy Essays
Confidentiality is a big concern for many students who choose to buy essays online to save time and ensure they hand in a polished final draft.
For instance, knowing exactly where to buy term papers can seem tricky when you want to be sure everything is kept private. For students simply using a writing service to assist them in the learning, writing and editing process, exposing confidential information can be extremely damaging to one's academic career. This is why top essay writing sites are careful to take every measure possible to protect clients' personal information.
This is also why writing service sites such as Ultius use third-party vendors to process your payment information when you place an order. This means that your personal identifying information is not disclosed to your writing team or linked to the subject matter of your order. It also helps to ensure your payment details and financial information are securely and privately protected.
What If the Wrong Paper is Delivered?

Trusting a writing service when you buy academic essays can, no doubt, cause a little apprehension. Especially if it is your first time using an essay service. You might be a little nervous and want to make sure:
Your writer follows instructions to a T
Your writer is familiar with your topic and experienced in writing about the subject
Knows where to find credible, recent sources
That you will be able to request a revision if you are not happy with your draft
Will be provided with a refund (or revision) if the wrong paper is delivered
These are all valid concerns, and a top tier writing service will connect you with a professional writer who is a match for your order. This means your writer will be able to: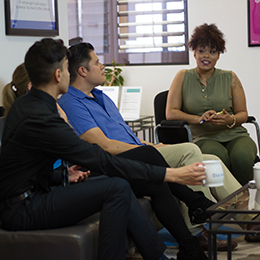 Follow all instructions
Be experienced in your topic
Find and correctly site recent, scholarly sources
Directly message you through a message or chat platform to let you know if they have questions
Also, top writing sites will allow you to request a free revision (usually within a specified time frame) if you are not happy with your draft. And if the wrong paper is delivered, a top tier service will make the error right by providing a refund and/or the correct draft.
Still, finding the best essay writing service to fit your needs can take some careful thought, especially if you are needing help with a large project. If you have questions, consider calling the site's customer service department to sort out any questions with a representative who can help.
Finding a Safe Writing Site You Trust

In review, here are 3 helpful tips to use as a guide when searching for the best place to buy essay papers online.
1) Make sure the service checks for plagiarism
If you are not sure if the writing service you are considering checks drafts for plagiarism, call the site's customer service department and ask about their process.
2) Keep your identity confidential
A professional writing services should always keep your information 100% confidential. The only time you may be asked to disclose identifying information is to verify your identity for payment purposes, (which is to protect your identity and financial information from theft). But again, top sites like Ultius will use third party payment vendors to complete this step so that your identity still stays hidden from your writing team. We recommend to look for red flags in essay writing review.
3) Choose a top-tier writing service for safety and quality
Working with a top-tier writing service helps to ensure that:
Your instructions are followed, on-point
You receive the correct draft, written by a highly skilled writer
Revisions are an option should any issues come up
Your identity is protected
Your draft is 100% original, and plagiarism-free
Ultius is a top-rated and reviewed professional essay writing service, and a great option for undergraduate and graduate students who buy essays online--and want to make sure they stay safe in the process.