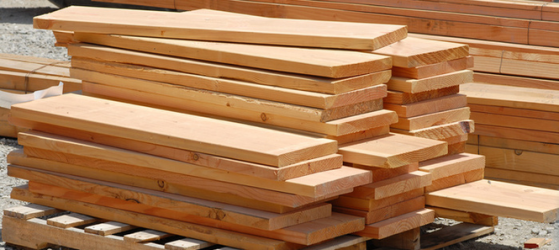 Business Analysis of Home Depot
Home Depot is one of the most impressive brands in modern marketing. Few other companies have such a stranglehold over the home improvement and supply market, and Home Depot does very well for itself in terms of attracting new consumers. This sample analysis explores one of America's top chain stores for all things related to home improvement. It provides an example of Ultius custom writing services and advanced writer options.
Business background of Home Depot
The Home Depot was incorporated in 1978 as a home improvement retailer. The company runs warehouse-style stores, and they sell a wide assortment of building supplies, home improvement supplies, gardening and lawn care supplies, as well as services such as dumpster and equipment rental. According to Reuters (2013), The Home Depot stores:
Are approximately 104,000 square feet inside
Have a 24,000 square-foot outside garden center
Operates 1,974 stores in the U.S.
Carries over 300,000 products between their stores and website
When the housing marketed started to slump, so did The Home Depot's sales. This caused the company to reevaluate their marketing strategy to see where improvements could be made. The Home Depot decided to change their marketing strategy to place a significantly greater emphasis on customer service. According to Frank Blake, chairman and CEO:
their new goal is to "take care of associates, put customers first and simplify the business" (Mahoney 2009). As part of this effort, the company greatly reduced the amount of information, mail, and reports each store manager received (Mahoney 2009).
The goal in doing this was to free up the managers' time, so they could spend more time on the floor helping customers. They also instituted communication blackout days; two days a week when stores would receive no corporate messages or emails (Mahoney 2009). Once again, this was designed to get more members of management away from their desks and out helping customers and associates.
Impact lowering prices have on sales
The Home Depot also recognized that more people were struggling financially, so they worked to reduce the number of rebates, coupons, and sweepstakes (Mahoney 2009). Instead, they focused on offering the lowest price possible all the time without the need for extra paper or promotions. They also changed their advertising tagline to reflect their new vision. Instead of "You can do it. We can help," they went with "More saving. More doing." This was intended to appeal to "cash-strapped homeowners" (Mahoney 2009).
They also focused more energy into their social media marketing. One thing they did, which has paid off, was institute their on-call expert's program. They have Home Depot employees, who write how-to articles, blog posts and more on home repair advice, remodeling projects, gardening tips and more (Zmuda 2011).
Home Depot's efforts to capitalize on social media and online marketing
They are also present online, so if a customer has a question, they can ask an expert and get a real answer in a short period of time. Home Depot now has a visible presence on Facebook, Twitter, and YouTube (Zmuda 2011). They regularly post how-to videos on YouTube covering a wide range of projects from plumbing to gardening (Gallo 2009). Of course, all the videos demonstrate careful and deliberate product placement to promote the Home Depot brand.
The Home Depot's objective is to win back the customer base they lost and to build relationships with new customers. They are also working to gain loyal female customers. The Home Depot executives realized they were missing out on a large market because they were not effectively marketing to female shoppers.
Do-it-Herself marketing campaign
In order to reduce the gender stereotypes in advertising campaigns, they started offering "Do-It-Herself" workshops, which showed women how to use different tools and complete decorating or home improvement projects on their own (Walker 2008). Their efforts were widely successful. They had over 200,000 women participate in workshops the first year, and they received a great deal of positive feedback from participants (Walker 2009). Aside from building better relationships with customers, Home Depot hoped to increase use of their services.
The Home Depot's target market segmentation consists of do-it-yourself (DIY) customers, do-it-for-me (DIFM) customers, and professional customers. Within these target markets, they specifically market female DIY and DIFM customers. Additionally, they are appealing to their target markets through the promise of low prices and great customer service. The Home Depot has positioned themselves to accomplish this marketing strategy through the do-it-herself workshops, the YouTube instructional videos, the strong social media presence, and the increased presence of store associated ready to help customers figure out what they need for a project.
The marketing mix comprised of the four Ps have all been tailored to attract their target markets. The marketing Ps include:
Product
Price
Place
Promotion
Offering products to meet consumer's needs
The Home Depot focuses on products that are used by the DIY and DIFM customers. They strive to always carry the top two brands in every category (Mahony 2009). Their product also includes their services. They offer equipment rental for homeowners, who are unable to buy a piece of equipment they may only need once or twice.
Their services also include a "Buy Online, Pick-Up In Store" option, an online marketing strategy borrowed from Walmart's business strategy and which allows customers to forgo shipping costs by ordering something on The Home Depot website and picking it up at the nearest store (Reuters 2013). The Home Depot also offers their own financing program, which enables customers to make payments on needed purchases (Reuters 2013). These options are tailored to DIY, DIFM, and professional customers.
Home Depot's price strategies
The Home Depot is working to offering their products at the lowest price possible without the need for rebates or reward programs. This will allow their customers to get low prices immediately instead of having to wait for a rebate. This caters to their new focus on "More saving. More doing."
Impact product placement has on consumer purchasing decisions
The Home Depot sells in their warehouse stores and through their website. While their stores carry a wide selection of items and brands, it would not be feasible to carry every possible item in every store. The website allows them to offer a wider range of products and brands.
Creating a public image that appeals to women, men, and professionals
For The Home Depot their promotion includes their weekly circulars, their in-store promotions, and workshops.Home Depot also has been successful at combining business and social media to promote its brand, including a Facebook page, Twitter page, Expert blogs, and more. The Home Depot is also known through a variety of sports teams, individuals, and nonprofits groups they sponsor ("Partnerships" 2013). These are all ways in which The Home Depot communicates with their customers and the greater community.
Concluding remarks
The Home Depot is a recognized brand due to their promotional efforts. Although it is only one part of the greater plan, promotion is the most visible aspect of the marketing mix. Promotion is how potential customers get to know the company and their products. The do-it-herself workshops are a great example of this. There are a variety of reasons why a woman may decide to attend a workshop, which may not include planning to shop. However, once she is there, she will be introduced to The home Depot brand, the customer service, and the great prices.
The Home Depot provides a solid example of a successful marketing strategy. They have not been afraid to try new things, such as their video series, and those decisions have paid off. They decision to relieve the amount of paperwork received by the management may not seem to be directly related to marketing on the surface, but the effects will be. If management is less tied up, they will be more available to help associates and customers. They will be better able to answer questions and more on top of things overall. They have successfully tied their product, price, place, and promotion to their intended target market.
Want another example? Check out our business analysis of Fedex.
References
Gallo, C. (2009, September 9). Borrow from home Depot's 'Free' Expertise Strategy. Business Week Online, 1, 15. Retrieved February 25, 2013, from the EBSCO database.
Home Depot Inc (HD.N) Company Profile | Reuters.com. (n.d.). Business & Financial News, Breaking US & International News | Reuters.com. Retrieved February 26, 2013, from http://www.reuters.com/finance/stocks/companyProfile?symbol=HD.N
Mahoney, S. (2009, June 10). MediaPost Publications Home Depot Raises Forecasts; Shifts Marketing Strategy 06/11/2009. MediaPost – News and Conferences for Media, Marketing and Online Advertising Professionals. Retrieved February 26, 2013, from http://www.mediapost.com/publications/article/107675/home-depot-raises-forecasts-shifts-marketing-stra.html#axzz2LyRkxD8U
Partnerships. (n.d.). The Home Depot. Retrieved February 25, 2013, from https://corporate.homedepot.com/CorporateResponsibility/Partnerships/Pages/default.aspx
Walker, R. (2008, October 20). Don't Ignore a Huge Market Segment | Window & Door. Window & Door | The information source for the fenestration industry. Retrieved February 26, 2013, from http://www.windowanddoor.com/article/october-2008/dont-ignore-a-huge-market-segment
Zmuda, N. (2011, September 19). Update your user profile - Profile - Advertising Age. Advertising Agency & Marketing Industry News - Advertising Age. Retrieved February 26, 2013, from http://adage.com/article/special-report-social-media-guide/home-depot-s-social-media-strategy-pays/229865.