Buy College Research Paper
Connect to top-tier college paper writers
Buy a college research paper online from qualified writers who can write on any topic on your schedule. We can provide any citation style and subject at any college level with satisfaction guaranteed. This is the best solution if you are in college looking to buy a research paper online fast.
Deciding to look for a professional writing service
Without a doubt, research paper writing can be a daunting task. If you are like many students, you may be juggling work, school, and social commitments while still trying to squeeze in time for a little much needed fun. There are a variety of writing service sites online that you can buy college research papers from to assist you in the writing process.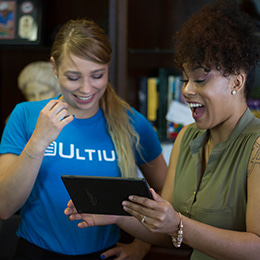 Even if you know your subject in and out and are putting in 100% effort, writing may still not be your strong suit. That's ok. In this case, when you buy college research papers, it can provide tremendous assistance with things like:
Time saving
Initial research and finding relevant sources
Organizing an outline and your thoughts
Making sure flow, structure, and phrasing are top notch
Ensuring grammar and spelling are accurate
If you do decide to buy papers for college to use as examples in the writing process, trying to figure out the best way to purchase papers that are top quality can sometimes be almost as intimidating as writing them yourself--especially if you do not have a checklist to go by.
There are hundreds of essay sites you can buy college research papers from, but how do you know you are buying from a legitimate site? Plus, how can you be sure the process will be simple and or know exactly what kind of services to expect?
In this guide, we will cover three things to know when you buy college research papers, the best places online to buy papers, and what you can expect when you buy papers for college from a top quality site like Ultius.
Things to know when you buy college research papers

When you invest in school, think of it as investing in your future career and lifestyle. With this in mind, it is important to make sure the learning resources you use to help you (including essay writing services) are top-notch. Consider these four critical factors when looking for a credible site to buy college research papers from.
1. Know the reviews
The best way to evaluate research paper writing site reviews is to look at multiple sources. In addition to the company website, (which should include a wealth of Ultius reviews), check out third party sites like Facebook, Google, SiteJabber, the BBB, and even Glassdoor. The more reviews a company has, generally, the better. And, steer clear of sites with 100% perfect reviews.
Authenticity is key. Look for reviews that are mostly positive but still authentic. Outstanding reviews between 4 and 5 stars is a good target.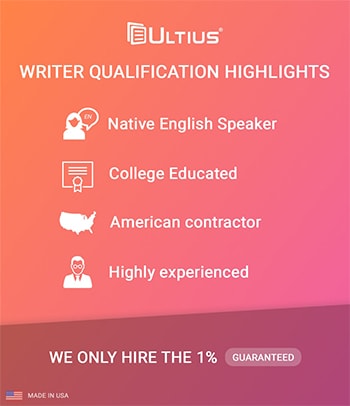 2. Know the quality of writers
There are a couple ways to get to know what kind of writer you will be working with and whether or not they are a qualified professional. First, ask to see example papers. Any credible research paper writing service should be able to provide writing examples.
Second, call customer service and ask how writers are qualified and hired. Top quality writing sites like Ultius have such high standards that only 6% of writers who apply are accepted. Third, find out if you will be able to communicate with your writer directly once you place an order. Being able to message your writer directly can help both the client and writer feel confident that all instructions are clear.
3. Know if writers can match your subject and level
Unfortunately, many free and inexpensive writing sites follow formulas and only deliver papers that are written to minimal, basic standards. If you are a graduate student, or even an undergraduate student needing a top quality example on a specific subject, make sure the service you are considering can match you with a writer who is experienced in your subject and can write at your desired academic level.
Ideally, you want to work with a writer who can work efficiently and provide feedback and insight on your project, if you need it. Again, asking to see examples and calling customer service can be helpful ways to verify this.
4. Know how many sources are included
Finding sufficient credible sources is a key part of writing a great research paper. Before you buy college research papers from any site, be sure to find out how many sources and citations are included in the price. Top quality sites like Ultius include unlimited sources in each order.
Also, the best research paper writing sites, such as Ultius, will hire professional writers who have a strong grasp of undergraduate to doctoral level research processes. These writers will understand how to access and distinguish peer-reviewed sources from non-scholarly sources.
So, where are some of the best places to buy college research papers from well-reviewed sites? Where can quality writers who can match any writing level and number of sources be found?
Best places online to buy college research papers

Often the best places to buy college research papers online are research paper writing sites that can provide a variety of writing services on a variety of topics. By being able to assist with multiple parts of the research paper writing process, from outlining to editing, writers from these top sites often have a better grasp of the work an exceptional research paper takes to complete.
Ultius is an example of a top quality site that is considered America's preferred choice when it comes to custom professional and academic writing. Ultius checks many boxes that are critical to look for when finding the best place to buy college research papers. Some of these include:
A stellar customer service department that is available 24/7 by phone, chat or text
Research papers delivered on time
Urgency research papers delivered in under 12 hours (that are still top quality)
Free revisions
100% original, plagiarism-free content
Confidentiality of clients' identity
Requested writer feature that lets clients save writers as favorites and communicate directly with their preferred writer(s)
Use the checklist above as a guide when you are buying papers for college and you will be off to a great start. Also, it is important to buy papers for college from a site that makes the process simple. When your workload is piling up and pages are looking fuzzy, the last thing you want is to try and navigate a cumbersome ordering process. Ultius makes the ordering process easy and convenient.
How Ultius makes the process simple
Here is how Ultius makes it easy and hassle free to buy college research papers, whether you are at home or on-the-go.
Ultius mobile app allows clients to place orders from anywhere using their smartphone.
Logging in is simple and clicking the "order now" button on your dashboard walks you through a simple page that captures all the information your writer will need to get started.
To order faster, clients can start entering order details from the Ultius home screen before even logging in. Clicking "proceed to order" will take clients through the steps needed to finalize the order (like entering the topic, instructions, and number of citations needed).

You can choose any subject and unlimited sources when you order from Ultius.
From your dashboard, as an Ultius client, you can view your orders, your drafts (when they are complete), and message your writer(s) directly.
Spelling, grammar, and plagiarism are checked by a Quality Assurance team that runs drafts through a plagiarism-checker before orders are delivered.
Payments are always secure and client identities are always kept private.
Not only is the ordering process simple, but Ultius can also assist with things like:
Outlining a research paper
Finding sources and organizing content
Editing content flow and organization
Editing grammar and spelling
Providing feedback that can help with the learning process
What you can expect when you buy from Ultius

Ordering online can be a little scary, especially if you have never worked with a writing service company before. It is important to feel confident that you will receive an example paper that exceeds your expectations. It is also important to know that customer support is available if you need it. Here are just a few of the things clients can rest assured of when they buy college research papers from Ultius.
Customer service available 24/7 by phone, email, and text to answer questions
100% original, plagiarism-free content
Free revisions
Exceptional quality, proofread drafts
On-time delivery
Takeaways
In summary, here is a re-cap of keys to consider when you buy college research papers online: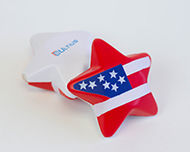 Know the site's reviews
Know the quality of the writers
Know if the site's writers can match your subject and style
Know how many citations are included in your order.
Getting Started
With top quality sites like Ultius matching clients to America's best writers, finding research paper assistance can be simple. Professional writers and writing sites can help students save time and excel through education with less stress.
If you are looking for a trustworthy solution, buy research papers through a professional site like Ultius.