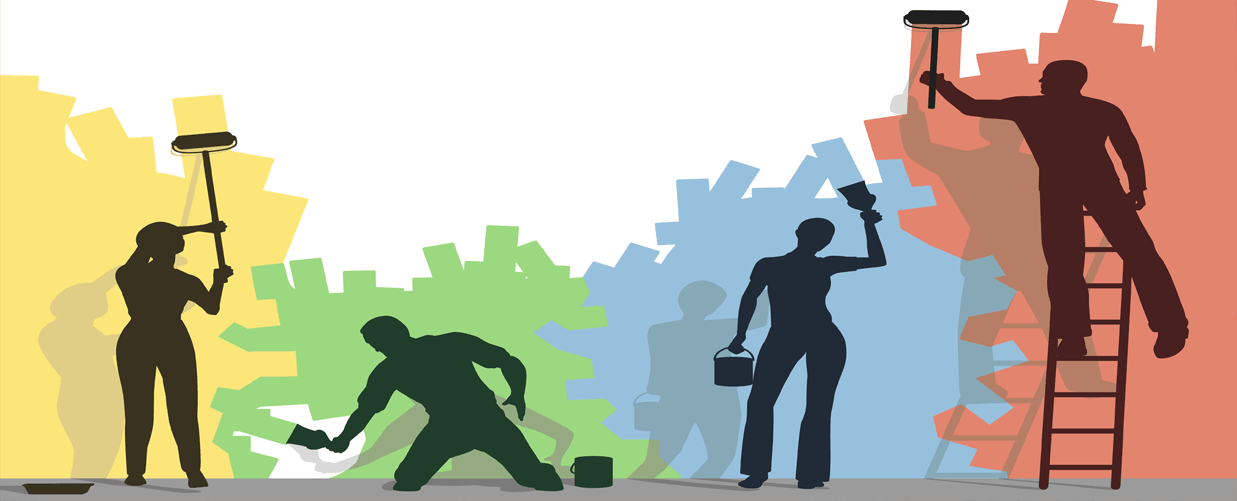 Company Culture and Social Mission
At Ultius, we really value our unique company culture as well as our social mission. Company culture isn't merely a bunch of words on paper, it is a collection of behaviors that we run our business by. Our company mission statement reflects our daily goal of providing a world-class marketplace platform while reaching the scope set forth by our vision statement. We hope that you enjoy reading our organizational statements as much as we enjoy living by them every day.
Ultius Mission Statement
Our mission is to conveniently deliver high-quality content and offer tremendous client support.
Ultius Vision Statement
Our vision is to be the trusted provider of content solutions for consumers around the world.
Ultius Company Values
Values are the pillars of logic that we stand by. They help us make daily decisions by giving us a standard rubric to assess our behavior. Again, we don't treat these as words, but behaviors that we live by.
Drive
We all share a common understanding of the challenges that face our organization and follow through with executing with tenacity, vigor and the competitive spirit.
Accountability
Everyone has clear accountability for their task and role in the company. Our success and reputation is based on the tangible results that we produce.
Client-First
A client oriented mentality that focuses on delivering top quality products and services through a shared commitment to clients.
Agility
Adaptation is the crux of evolution. The same is true when building a company.
Innovation
We invest time, capital and resources into new technologies, better processes, new products and services, and industry leading practices. We believe that predicting the future is easier when you are building it.
Non-Complacency
Doing the right things day in and day out requires carrying a feeling of urgency.
Data-Driven
We all make decisions. The trick is to make the best possible decision with as much information as possible.
Autonomy
We believe in letting you do your own thing, on your own time. But with great freedom comes great responsibility.
Teamwork
You are part of a team of talented people. Every new hire is a new strand of DNA that is added to us. The DNA that new team members add is important to us because it impacts our overall chemistry.
Hiring new team members is like opening doors. We strive to open the right doors and avoid the bad ones.
Productivity
Abraham Lincoln was once asked what he would do if he had to chop down a tree in eight hours. His response was "I would spend seven hours sharpening my axe and one hour chopping." We approach productivity with the same attitude.
Compassion
We care deeply about everyone involved with our organization (employees, writers, editors, customers, staff members). We accept the good and the bad as a team while looking out for everyone.
Decorum
Professionalism and respect go a long way. We go above and beyond to ensure that everyone's time with us is meaningful, just and a positive experience.
Social Mission
Since being founded in 2010, we have continued to address issues we care about.
Ultius was created to help hardworking Americans obtain contracted writing jobs. We believe in supporting America through the knowledge economy. We only hire American writers and don't plan on changing this policy anytime soon. Our commitment is also reflected by the amount of compensation we provide our contracted writers. Ultius writers generally earn more than any company that competes with us. We do this because we want the people working for us to maximize their output or value. We believe that the new economy is based on being an entrepreneur, whether you are a freelance writer or staff member.
Why writing and editing?
One thing almost everyone at the company is passionate about is writing and editing. Some of our writers have even published books and have strong careers in that space. We all love writing and genuinely enjoy providing access to writers on a global scale. For more information about our company history please visit the about page of our website or contact us today. We are a rapidly growing organization and are always looking to hire talented people.
The Ultius Promise
With every order, you can count on the following:
Delivered on time
100% original
Free revisions
Awesome 24/7 support
World-class writers